Camilla Parker Bowles' Upcoming Birthday Will Be Celebrated In A Huge Way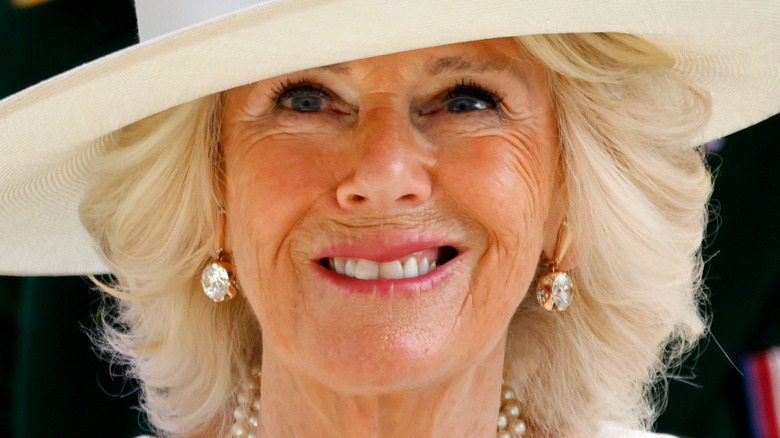 Max Mumby/indigo/Getty Images
It wasn't so long ago that Camilla Parker Bowles was the most hated woman in Britain. Remember, the Duchess of Cornwall was the other woman at one point, with Princess Diana saying about herself, Prince Charles and Camilla, "There were three of us in this marriage" (via The Seattle Times).
Flash forward to present day, and Camilla is now Charles' wife, set to become queen consort upon her husband's ascension to the throne (via Today). Her image has changed quite a bit as well, with royal expert Phil Dampier telling the Daily Mail in 2019 that she is actually "quite popular" at this point, and noting that the public has "warmed" to the once-despised woman.
In kind, it seems Camilla's upcoming 75th birthday will be celebrated in very grand fashion by the nation. Indeed, not only will a TV network honor the eventual queen with a tribute program, but there are more big things in store for someone who at one point had to turn off social media comments during especially-touchy episodes of "The Crown" due to so much backlash (via Cheat Sheet).
Camilla Parker Bowles doesn't want a fuss over her birthday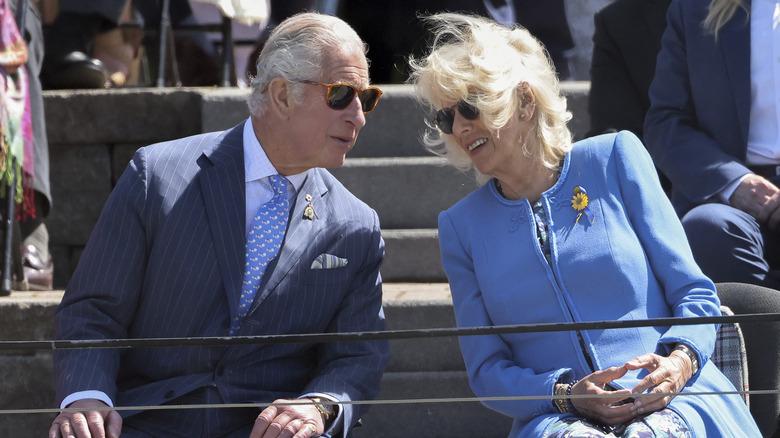 Chris Jackson/Getty Images
Although a fuss is about to be made over Camilla Parker Bowles' birthday, let's be clear about one thing: She isn't a fan of turning a year older. "Who wants to be 75, really, but there's nothing we can do about it," she said in a new interview with British Vogue.
Nonetheless, British station ITV will air a documentary about the life of the wife of Prince Charles, editor Chris Ship announced in a tweet. He went on to elaborate that the piece is called "Camilla's Country Life." The tweet continued by describing the program: "Called a 'unique portrait' of the future Queen Consort, [it] explores her love of the countryside and the people who shaped her." Ship also noted that Camilla will be guest editing Country Life Magazine.
Express further notes that viewers will gain special "insight" into Camilla's life in the hour-long documentary. And while between the Vogue interview and the TV show it seems many people are excited to celebrate the Duchess of Cornwall, it won't come as a huge surprise that others still aren't feeling it.
Not everyone will be watching the documentary about Camilla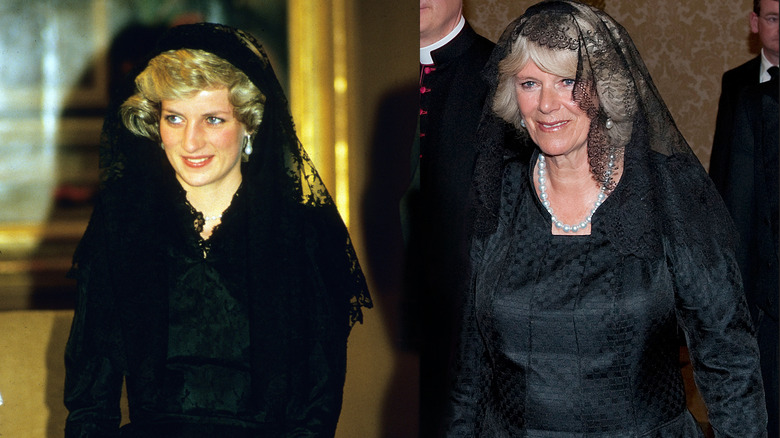 Anwar Hussein/Getty Images
Upon announcing an ITV documentary about Camilla Parker Bowles' life, editor Chris Ship received plenty of favorable responses from royal fans. However, other folks expressed outrage that a woman who used to be so controversial was now getting such lofty treatment on her birthday.
About the program, one person tweeted, "Will it include her contribution to Diana's stressful life?" Someone else said they can never forgive the Duchess of Cornwall in light of what she did to the Princess of Wales. Likewise, commenting to a tweet about Camilla's British Vogue feature, one person noted it seems the public has quickly forgotten about the duchess' past.
No matter the criticism — she's got to be used to it by now — and despite any public fanfare over her upcoming July birthday, Camilla told British Vogue about the actual day, "There won't be much celebration. I shall spend it with my family and a few friends."