The Sweet Item Vanna White Gifted Ben And Erin Napier's Daughter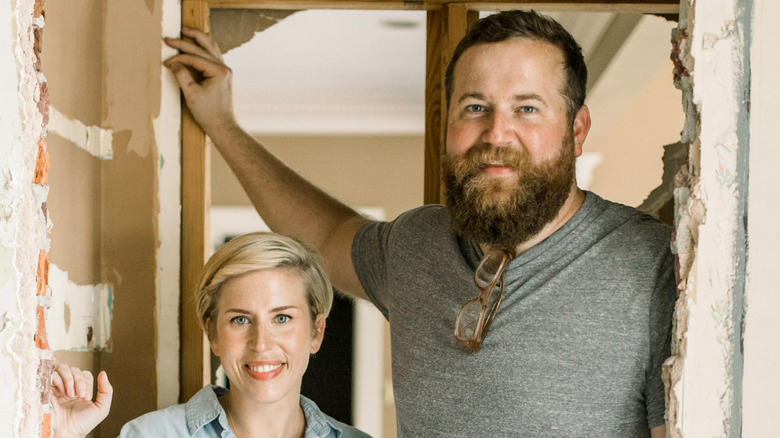 HGTV
Their love story is legendary, with fans swooning over how Ben and Erin Napier from "Home Town" really met after watching the adorable couple making Laurel, Mississippi, somehow seem like the coolest place in the world to live. 
The Napiers are hugely endearing because, by all accounts, they never even dreamed of becoming TV stars. As People notes, the couple's impressive eye for interior design and home renovation was spotted by an HGTV producer in a local publication, who promptly tracked them down.
"She sent us an email and said, 'This might sound crazy, but I've been stalking you on social media, and I'd like to put you guys on TV,'" Ben recounted. "I was like, 'Really? Why?'" 
Watching them now on their hit show, "Home Town," it's tough to imagine there ever being a question in Ben and Erin's minds about whether they were suited for television. Their lives have changed dramatically since finding fame on HGTV — and after welcoming two kids. 
As Erin told People, life these days is a major balancing act. "It feels like every day is a dance, and it has to be carefully choreographed for us to get to the end and all feel good about it," she said. "The wheels fall off around 5 p.m." 
Welcoming their second baby, Mae, did involve a gift from a celebrity fan, though, which surely softened the blow — quite literally, in fact.
The Napiers received a handmade gift from Vanna White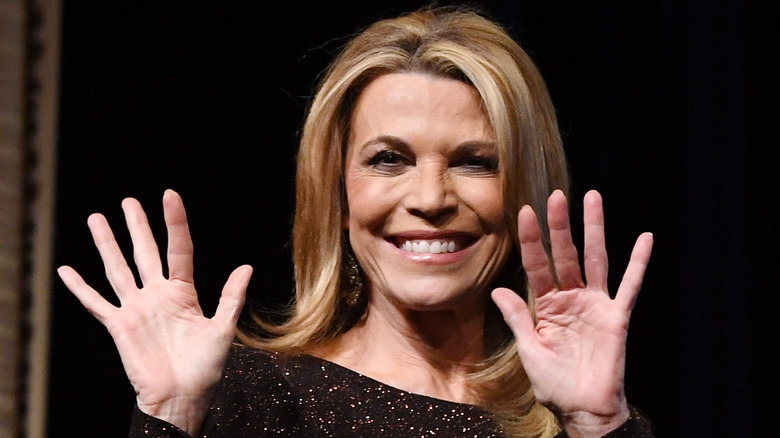 Ethan Miller/Getty Images
It seems Vanna White is just as sweet in real life as she appears on TV. The longtime "Wheel of Fortune" co-host sent Ben and Erin Napier a thoughtful baby gift shortly after they welcomed their second daughter, Mae.
Country Living reports that Erin shared a photo to her Instagram Stories of a colorful knit blanket with a label that reads: "Made especially for you by Vanna White." In the process, the "Home Town" star also revealed a fun fact about her husband, Ben: White was his first crush.
The HGTV stars welcomed Mae on May 28, 2021, per People. "While we are excited to have another daughter to love, we are more excited to see the bond she and Helen will have," they said. "They're already so in love with each other!"
They kept news of the pregnancy secret for almost the entire time, confirming it with People in April 2021 after learning that Erin was expecting the previous September. They were shooting two shows simultaneously at the time, naturally.
The Napiers had a long and difficult road to becoming parents after Erin learned, following years of abdominal pain, that she suffered from a perforated appendix and probably wouldn't be able to carry a child. Fortunately, it all worked out for them, and, clearly, White was just as thrilled for the family of four as their fans all over the world.
The Home Town stars were worried about becoming a family of four
Although they were thrilled to welcome baby Mae, at the same time, "Home Town" stars Ben and Erin Napier were concerned about adjusting to their new normal. As Erin explained to Today, "I was just grieving our time as a family of three and thinking, 'It will never be like this again.'" 
As soon as the baby was born, however, the couple knew they'd figure it out. "It feels like Mae was always there," Erin said. Juggling two kids is, obviously, tough and time-consuming, especially since the two girls have different needs, but, thankfully, they're already the best of friends. "Mae is obsessed with Helen," Ben said.
And, despite the fact that he held a candle for Vanna White all those years, Erin's lifetime crush is actually her husband. "I think it's always important to remember the way you thought of each other in the beginning," she said.
As they explained to House Beautiful, they approach everything — from working to parenting — together, admitting it's hard to envision doing it any other way. In fact, Ben and Erin actually argue more when they're apart, so tackling whatever life throws at them as a team seems like a winning strategy.