Prince William's Unfiltered Thoughts About Prince Harry's 'Alien World' Have Come To Light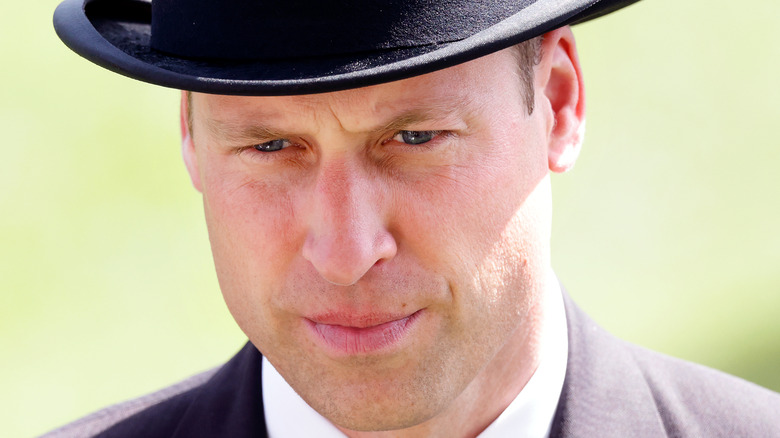 Max Mumby/indigo/Getty Images
Prince William and Prince Harry grew up in the public eye as a part of the British monarchy, and they were close growing up, per Us Weekly. They were each other's best man at their weddings, and they worked together on charitable initiatives as well. They even supported each other after the trauma and through the grief of losing their mother, Princess Diana, at a young age. Prince Harry talked to The Telegraph in Bryony Gordon's "Mad World" podcast about the hard time he had been having over the years after his mother died, and said that Prince William "​​was a huge support to [him]." However, in recent years, the relationship between the once close brothers has become strained.
Harry publicly referred to the feud between himself and William in the Oprah Winfrey interview that he and Meghan Markle did after the two had separated from working as royals. He said that the two have a deep shared history and Harry loves his brother "to bits," per Harper's Bazaar, but that "the relationship is 'space' at the moment." He also noted he hopes in time the two could reconcile. That was in March 2021, and over a year later, there doesn't seem to have been any public reconciliation.
Prince William thinks Prince Harry has 'crossed the line'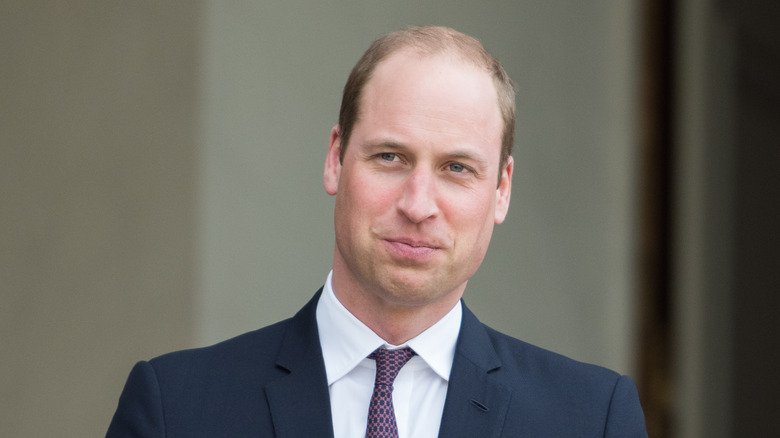 Frederic Legrand - COMEO/Shutterstock
While both Prince William and Prince Harry attended the Service of Thanksgiving for the Queen's Platinum Jubilee with their wives — Kate Middleton and Meghan Markle, respectively — the brothers weren't seen talking and the couples were seated apart, per Daily Express. A source close to Prince William told the Daily Mail that there's not an easy reconciliation between the brothers. The source alleges William believes Harry has been "sucked into an alien world" after having separated from the royal family and moving to California, and William is left with nothing "he can do about it." It would make sense that each brother thinks the other is in a different world. In the Oprah Winfrey interview, Harry referred to William as "trapped" by his life, via Insider.
William also reportedly feels that Harry has "crossed the line" by publicly airing family drama, and that it will take a lot for the two to become close again, according to Daily Mail. There's likely to be more public airing of Harry's thoughts about growing up in the royal family and acting as a working royal. Harry has a publishing deal in place with Penguin Random House for a memoir. In the press release for the book, he said the book would go into his life's "highs and lows" and that he's "excited for people to read a firsthand account of [his] life that's accurate and wholly truthful."