Why Anthony Geary Really Left General Hospital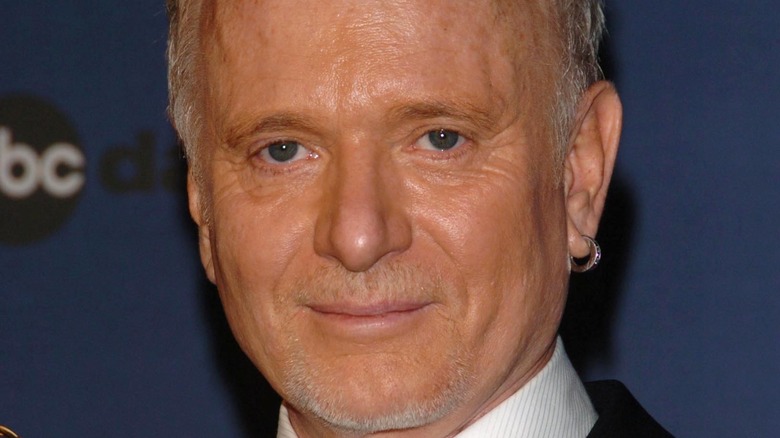 s_bukley/Shutterstock
Anthony "Tony" Geary got his start on "General Hospital" in 1978 as the legendary Luke Spencer. He quickly became a fan-favorite character and spent the next several decades bringing the quirky and troubled conman to life. In 1981, Geary became an overnight celebrity after the iconic "GH" wedding of Luke and Laura, and his spotlight never faded. Over the years, he won eight Daytime Emmy awards for his work on "GH" and was nominated for nine more. Geary not only solidified his place on viewers' television screens, but in their hearts as well.
In 2015, the actor made the extremely difficult decision to leave the show that he had devoted most of his career to. It was hard for him to say goodbye to the crew and his co-stars who had become like a family to him, as he has never married or had children, and even harder to separate himself from his "alter ego," Luke Spencer, according to Soap Opera Spy.
After his character made peace with his childhood, his questionable actions, and his family members, Luke was written off the show by moving abroad to start fresh. That is, until 2022 when his partner, Tracy Quartermaine (Jane Elliot), returned to Port Charles to inform everyone that Luke had been killed in a suspicious Austrian cable car accident. Though the powers that be at "GH" have always maintained that the door was open for Geary to return, that's unlikely now that Luke Spencer is officially dead.
So, why exactly did Tony Geary decide to leave the soap that he had called home for close to 40 years?
Tony Geary has dealt with debilitating health issues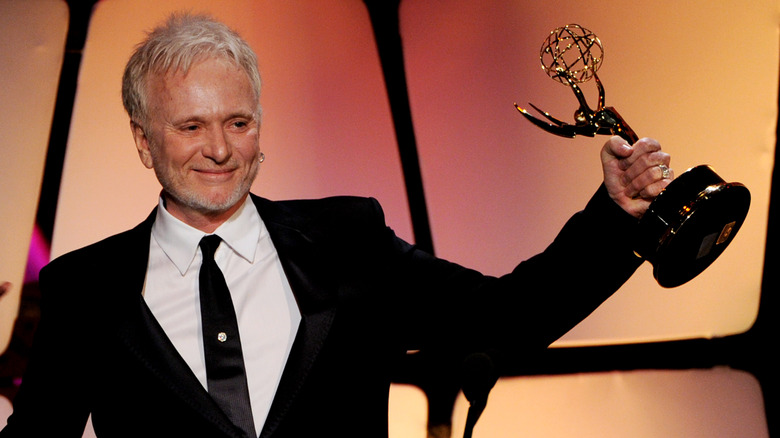 Kevin Winter/Getty Images
In 2014, Tony Geary had to take time off from "General Hospital" to have an operation on his back, according to Soap Central. In fact, he had made the decision to postpone the surgery several times because he was so invested in his character's storyline at the time that he didn't want to walk away from it. The recovery period for his procedure was so extensive that Geary was forced to leave the show for a period of six months.
The actor, who was 68-years-old at the time he left the soap, told TV Insider that his surgery was somewhat of a wake-up call for him. He said, "There was a point after my back surgery last year where it became clear to me that my time is not infinite. And I really don't want to die, collapsing in a heap, on that 'GH' set one day. That wouldn't be too poetic." Geary made it clear that he had more things he wanted to do in his life with the time he had left and it would be a tragedy if he didn't pursue them, saying, "I have another life and I want time to explore it."
Tony Geary has created a life in Amsterdam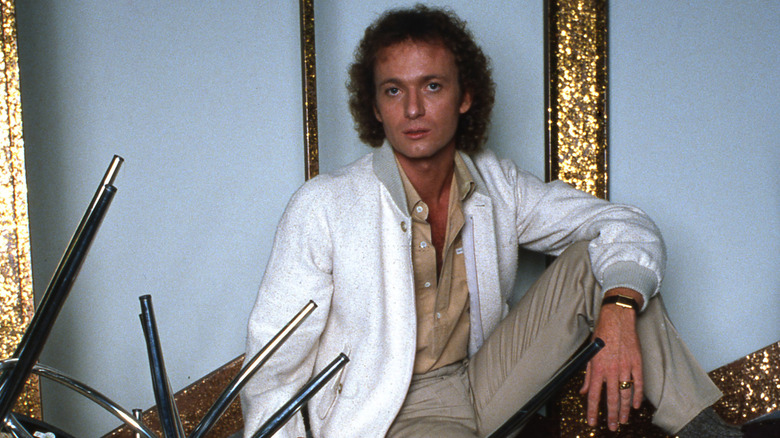 Donaldson Collection/Getty Images
One reason that Tony Geary decided to leave "General Hospital" was because he wanted to settle down in Amsterdam where he has spent a significant amount of time. He told TV Insider, "Ever since I discovered Amsterdam and made it my home, I have found my artistic and social fulfillment there." Geary also wanted to make it clear that he was not retiring from acting altogether and hoped to pursue his creative endeavors overseas, including learning the language. "I want to be so fluent in Dutch that I can pursue film or theater work over there. And there are always American actors in European films. I don't see why I shouldn't be one of them," he said. In fact, one of the first things Geary did after leaving "GH" was to sign up for a Dutch theater history and literature course at the University of Amsterdam, according to Soap Opera Spy.
In 2020, Geary gave fans a view into his life post-"General Hospital" (via Soaps in Depth). He hired his Emmy award-winning friend, Jim Warren, to shoot a film called "Amsterdam: On The Move With Anthony Geary," which follows the actor around his new homeland as he showcases its beauty and uniqueness. The pair made the decision to release the video online in hopes that it could bring joy to viewers in the midst of a difficult year. "Maybe the gentle canals of home will be peaceful and calming to people right now who are worried, depressed, and stressed out by this terrible pandemic," Geary said. 
"GH" viewers were undoubtedly thrilled to have the incredible Tony Geary back on their screens, in whatever way they could get him.