The Bath & Body Works Scent You Should Buy If You're A Taurus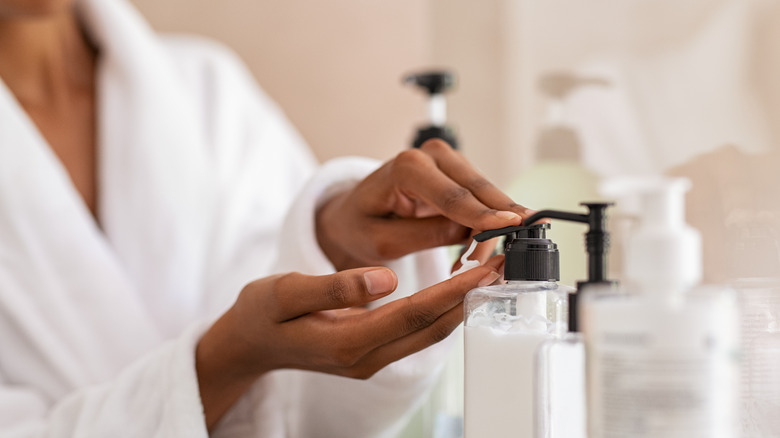 Rido/Shutterstock
Tauruses, the zodiac marked by birthdays between April 21 and May 21, have a reputation for being lazy, but that's just one of the things everyone gets wrong about the strong and patient star sign. Still, per Allure, a Taurus loves comfort and "enjoys relaxing in serene, bucolic environments, surrounded by soft sounds, soothing aromas, and succulent flavors." If this sounds like you, it's likely you've already taken a gander or two around Bath & Body Works, which is full of those calming scents you crave.
As someone who loves a good spa day, you are probably familiar with some of the soothing products the store offers. They have plenty of offerings from bath bubbles and shower gel to moisturizers and even aromatherapy sprays. But with so many different scent options, it can be hard to nail down the perfect one for you. 
If you're in the market for a new scent but don't know where to start, let your star sign guide you.
As a Taurus, reach for a scent that takes you somewhere else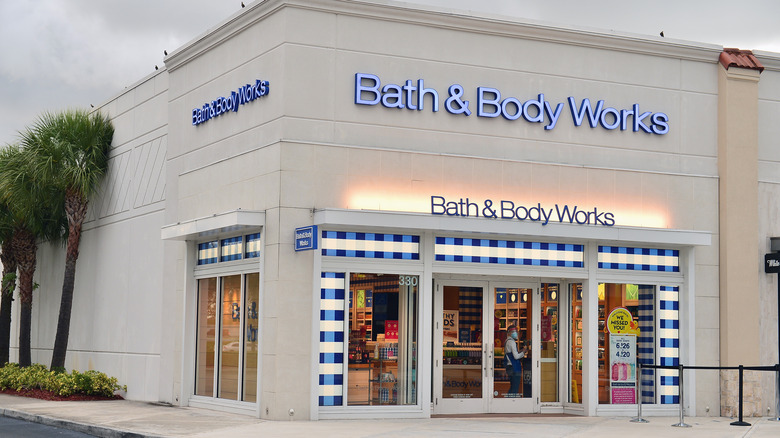 Johnny Louis/Getty Images
Have you ever inhaled a smell and instantly been transported to your favorite vacation spot? Or maybe you walk past someone whose perfume reminds you of a childhood memory or even a fun party you went to. Relive those moments again and again by choosing a scent that takes you away from your current spot, even if only for a second.
As a Taurus, your own comfort is one of your highest priorities, per Cosmopolitan. Choose a scent to match this like the Warm Vanilla Sugar from Bath & Body Works, recommended by PopSugar. The scent is said to feel like you are "enjoying an irresistibly creamy, sweet treat in your coziest cashmere," which is an ideal situation for any Taurus. 
If you want something a bit more fun, Bath & Body Works recommends their scent A Thousand Wishes, which is inspired by a big celebration and even has a hint of sparkle inside. If your idea of relaxation is a beach vacation, Her Campus suggests reaching for Endless Weekend, a scent filled with coconut water and summer mandarin.
Perfumes to try as a Taurus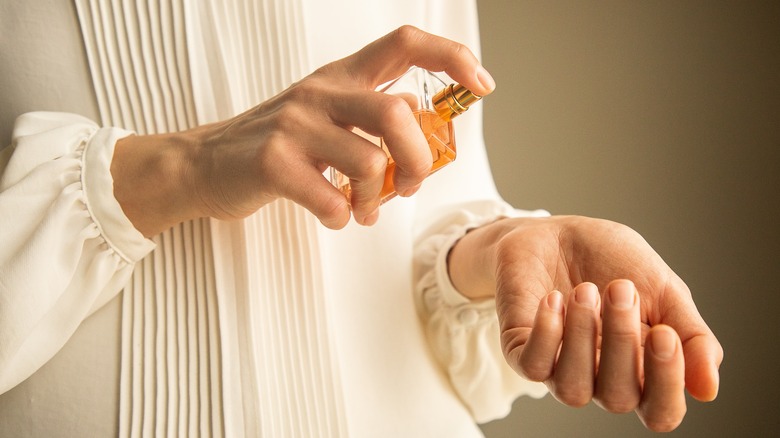 SVEPET/Shutterstock
Bath & Body Works has lots of lovely scents for a Taurus, but what if you're looking for a perfume? According to ScentBird, as a Taurus, you are connected to the Earth. So it makes sense that you would gravitate towards more earthy scents. They recommend a Taurus try Monoi by Rag & Bone, which features banana leaf, a unique ingredient not often found in perfumes, or A Hold On Me By Derek Lam 10 Crosby, which is infused with tiger lily and pimento seeds to create a spicy yet warm scent that will keep you connected to the Earth.
If you want to tap into your cozy side, Glamour recommends Cocoa Woods by Nest. This perfume has some great ingredients, including white sandalwood, tiare blossom, Thai ginger, and cocoa. They all blend to create a super relaxing and warm scent perfect for a Taurus. If you want something a bit more woodsy and are looking to splurge, consider the Le Labo Santal 33 Eau de Parfum, a unisex scent filled with floral notes of violet and iris and masculine notes of sandalwood and leather.