Brad Garrett On Working With Dakota Johnson And Others In Cha Cha Real Smooth - Exclusive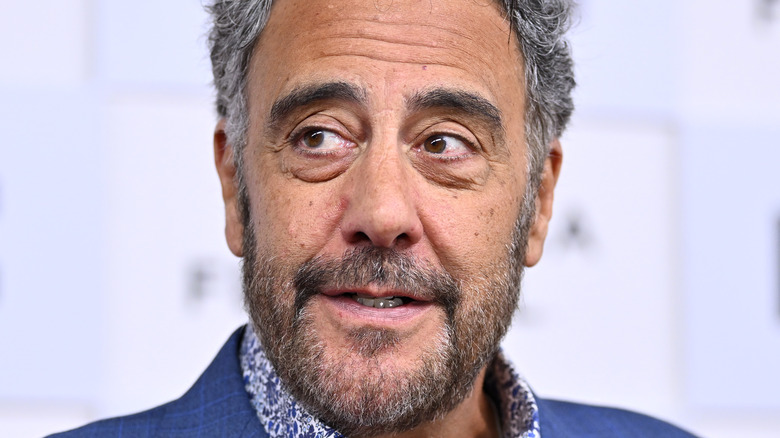 Roy Rochlin/Getty Images
During an exclusive interview with The List, "Everybody Loves Raymond" alum Brad Garrett shared how excited he was to be part of "Cha Cha Real Smooth." The Sundance hit was written, directed, and starred in by Cooper Raiff. It's a heartfelt, coming-of-age film that follows Andrew — a 22-year-old played by Raiff — as he tries to find his footing after moving home following his college graduation.
One of the challenges Andrew faces is navigating new family dynamics now that his mother (Leslie Mann) and younger brother have moved in with his stepdad, played by Brad Garrett. For Garrett, "Cha Cha Real Smooth" was an amazing project to work on, largely due to the cast and creatives involved in it. While speaking to The List, the actor opened up about what it was like working closely with Leslie Mann as well as being on set with Dakota Johnson and the rest of the film's impressive cast.
What it was like working with Leslie Mann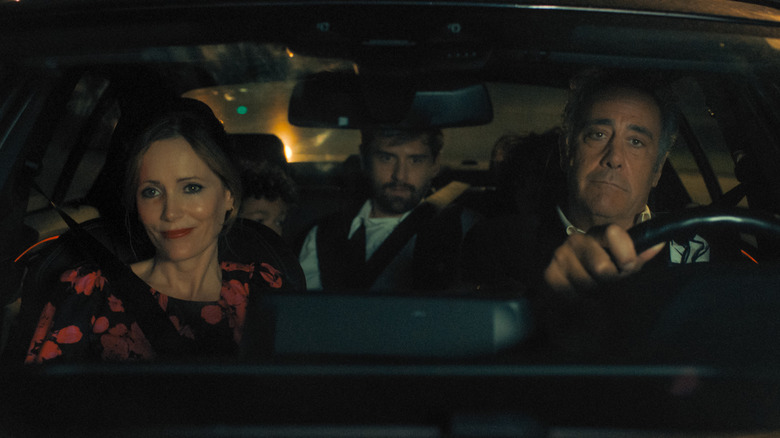 Apple TV+
Brad Garrett's character, Greg, is the stepfather to the main character, Andrew, and new husband to his mother, played by Leslie Mann. Like Garrett, Mann has a background in comedy. She's known for her roles in films like "George of the Jungle," "The Other Woman," and "This Is 40." Speaking about working with the actress, Garrett said, "I've always been a fan of Leslie's, and that was another reason why [I took the project]. Being able to work with her was a great reason to jump on board."
He added that Mann is a "very astute actor, and she comes from comedy, but all of her stuff is so grounded." For Garrett, that more grounded style of comedy was another appeal of the film as a whole. He described the style of humor in "Cha Cha Real Smooth" by saying, "It felt like the humor came out of character as opposed to just being jokes or jokey. It seemed to come out of what each character was going through, which always makes it more authentic."
Being on set with Dakota Johnson and the rest of the cast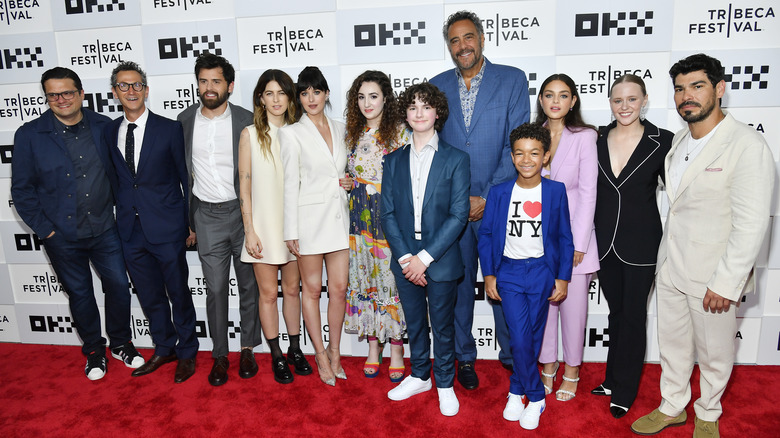 Roy Rochlin/Getty Images
Dakota Johnson brought her star power to "Cha Cha Real Smooth" playing Domino, a local mother who becomes friends with Cooper Raiff's Andrew. Although her role is a huge part of the film, her character never interacts directly with Brad Garrett's character. Speaking about working on set with her, Garrett joked, "I didn't have any scenes with her. However, I kept asking if I could. And they kept saying, 'No, no, just be happy you're here.'"
Along with Johnson, Garrett was excited to be on set with the entire cast and crew because it was a small project made by talented and passionate people. As he told The List, "At least for me in my tastes ... the smaller indie films are the gold nuggets of a lot of filmmaking because there's a freedom and a risk that comes with a lot of these projects. When they're not gigantic studio films, they really let the creators do their thing and keep it genuine. So I'm very grateful I had anything to do with this."
"Cha Cha Real Smooth" is available on Apple TV+.