Celebrity Hairstylist Reveals Tips For Keeping Summer Hair Color Looking Fresh – Exclusive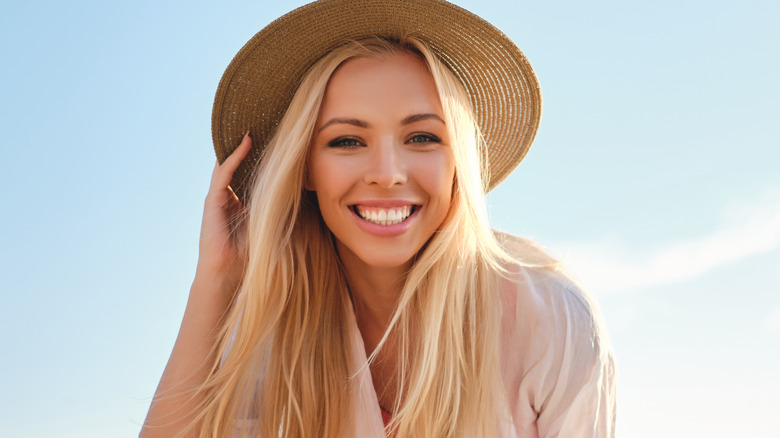 Garetsworkshop/Shutterstock
If you've been hibernating all winter with your hair in a bun and waiting for the longer summer days with more sunshine, you might consider coloring your hair for fun. You are outside more, and what better way to switch up your look than with fresh new color to help you look more sun-kissed. Celebrity hair colorist Matt Rez told Vogue, "Warmth in hair color creates a sparkle, which is something all of us have been yearning for for quite some time now," because we have so missed the sunshine. Summer is an excellent time to lighten your hair a little or get highlights to match the summer glow on your skin. Celebrity hair colorist Marco Pelusi told The List, "When we enter summertime, we yearn for lighter, brighter, warmer tones in our hair." Pelusi shared his best summer hair color trends with us that work with many hair types and textures.
You might have fallen in love with your favorite celebrity's hair color, but for it to truly look good on you, you and your colorist need to discuss "placement, saturation, and what undertones in your skin you'd like to emphasize," per Byrdie. The ultimate goal is to find a color that looks amazing on you. You might walk out of the salon with the color of your dreams and to keep it looking that way, we got first-hand tips from Pelusi on how to maintain the color longer.
Marco Pelusi's tips on how to keep your summer hair color vibrant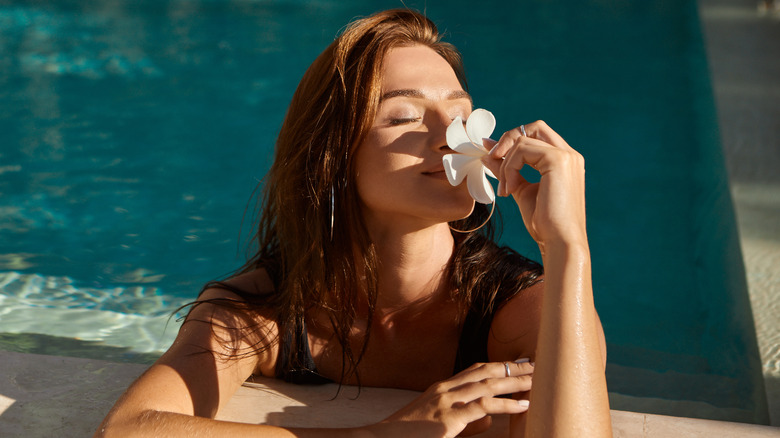 PhotoSunnyDays/Shutterstock
Summer means more time in the sun and the water. Celebrity hair colorist Marco Pelusi shared his expert hair color maintenance tips, so you look like you just got it done all the time. Before you consider going for a dip in the pool, here's what you need to know: "Chlorine can wreak havoc on the hair color. Hair acts like a sponge; so, at the very least, wet your hair, prior to getting into the pool." Pelusi said it might not be a bad idea to add some conditioner on your wet hair to keep it extra protected. "The idea is to provide a barrier against the chlorine," added Pelusi. No one wants green hair, right?
Coloring your hair can make it drier, and what do we do about that? Pelusi's advice, "Condition, condition, and condition some more. The dryer your hair is, the weaker it is, and the more the color will fade." Who knew a conditioner could protect your hair from chlorine, dryness, and color maintenance? And marco® color hydrate conditioner might be the perfect pick. Another important tidbit is about what shampoo you use. Pelusi said, "Make sure to use shampoo that is color-safe. The wrong shampoo can easily ruin your color." Try marco® color health shampoo to prevent premature color fading. For more information on how to maintain your gorgeous summer hair color, go to marcopelusi.com