Prince William Gets Surprisingly Candid About His Controversial Caribbean Tour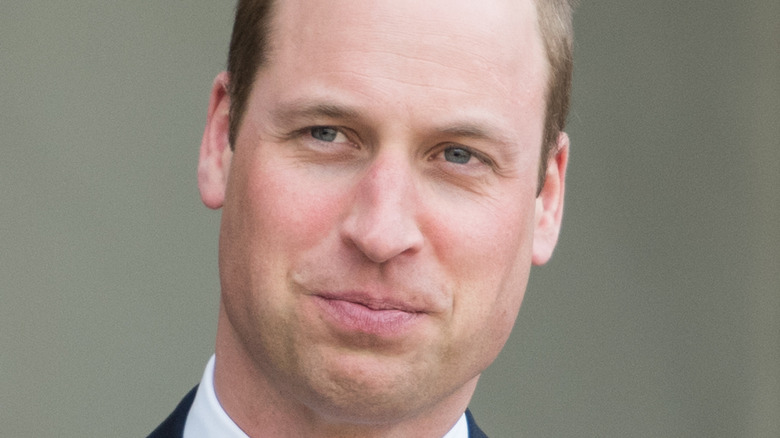 Frederic Legrand - COMEO/Shutterstock
Prince William has enjoyed the attention and affection of the world literally from the moment he was born. Fans have laughed at his toddler antics, mourned with him when he lost his mother at an unthinkably young age, and cheered his entries into marriage and fatherhood. A recent Ipsos poll shows that he's the third most popular British royal (his granny, Queen Elizabeth, and his wife, Katherine Middleton, took the top two spots), and more than a third of those polled say he's "modern," "capable," and represents his homeland well. 
But the prince got a harsh reality check in March 2022 during a time that was meant to be celebratory. William and Kate had to cancel the first stop of their Caribbean tour, a visit to sovereign nations in honor of the queen's historic Platinum Jubilee. They had been scheduled to tour a cacao farm in Belize, but the villagers there protested the event because of a dispute over part of their land being bought by a conservation charity supported by the prince (via the Independent). The pair faced similar protests in Jamaica and the Bahamas, nations that suffered under colonialism as Britain claimed the lands and forced countless citizens into slavery. 
This no doubt hit home for William as he reflected on what it will mean to be the British king at a time when many sovereign lands are cutting their ties to the crown. In a recent speech, he showed an unusual —but refreshing — frankness on the topic.
Prince William referenced an uncomfortable part of British history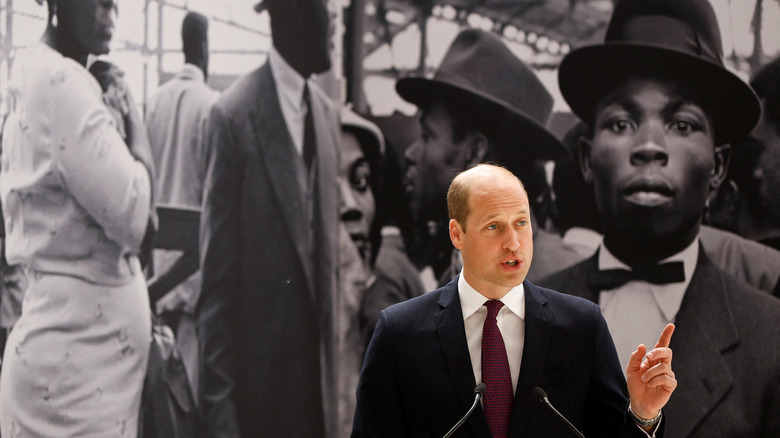 Wpa Pool/Getty Images
On June 22 — just one day after his 40th birthday — Prince William attended the opening of the National Windrush Monument at the Waterloo train station in London. The statue pays tribute to the tens of thousands of British Caribbean citizens who emigrated to the United Kingdom in the late 1940s to help fill crucial post-war jobs in transportation. Windrush Day is a relatively new national holiday, having been adopted in 2018, per Black History Month UK.  
Although the British royal family does its best to avoid making political statements in public, William mentioned Britain's colonial past and its shortcomings today. "Every part of British life is better for the half a million men and women of the Windrush generation," he said (via the Guardian). "It is also important to acknowledge the ways in which the future they sought and deserved has yet to come to pass." 
The prince went on to explain that his visit to the Caribbean was a wake-up call of sorts. "Our trip was an opportunity to reflect, and we learnt so much," he said (via People). "Not just about the different issues that matter most to the people of the region, but also how the past weighs heavily on the present." However, William stopped short of addressing the call for reparations that some of the Caribbean nations are demanding.