The Shocking Reason William And Kate Canceled The First Stop Of Their Caribbean Tour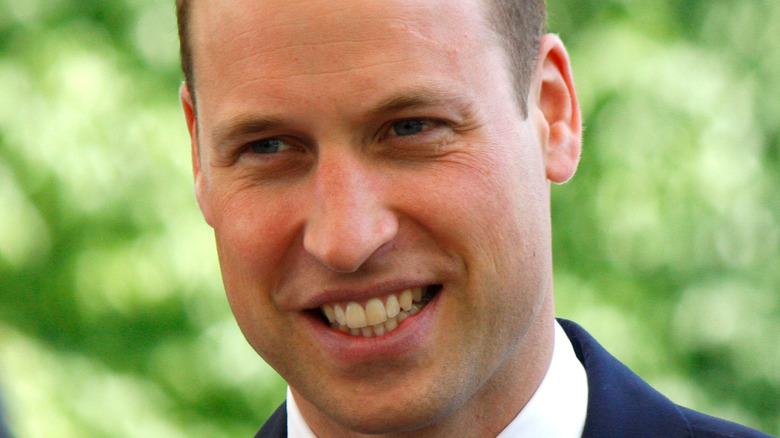 360b/Shutterstock
If you're a fan of Netflix's "The Crown" or of the British Royal Family in general, you're sure to know that in 1952, Princess Elizabeth found out from Prince Philip that her father King George VI had died while they were in Kenya at the Treetops Hotel (via BBC). The couple had been in the midst of an international tour where they were visiting Commonwealth countries — those countries that have the British Royal Family as their symbolic head of state.
Commonwealth tours — aka royal tours — are an ongoing duty and tradition of the British Royal Family. Prince Harry and Meghan Markle's first royal tour was in 2018, and they went to Australia, Fiji, Tonga, and New Zealand (via Town & Country). As for Prince William and Kate Middleton, according to The Guardian, their first trip was to Canada in 2011. One Canadian fan told The Guardian they'd waited for five hours for the pair to arrive, but it was all worth it in the end. They said upon meeting Middleton that, "She seemed so down to earth. It was a surreal moment to meet her, someone I never thought I would ever meet and there she was in front of me."
This excited reception is in contrast to a protest demonstration held at the first proposed stop for Prince William and Kate Middleton on their current Caribbean tour.
Indigenous people in Indian Creek, Belize demonstrated against the royal couple's visit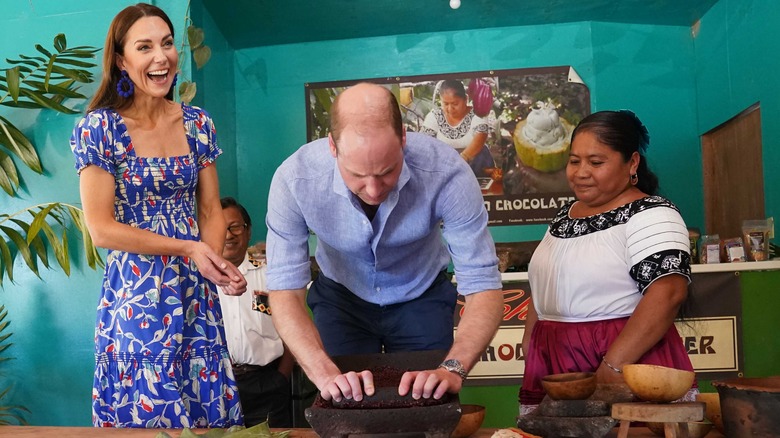 Pool/Getty Images
Prince William and Kate Middleton's Caribbean tour, according to a post on the royal family's official Instagram, includes stops in Belize, Jamaica, and the Bahamas taken "on behalf of the Queen." The first stop was supposed to be to the Akte'il Ha cacao farm in Indian Creek village in the foothills of the Mayan mountains (via NBC News). However, villagers protested, saying that they hadn't been consulted about the planned landing site for the helicopter on the football field (per The Cut).
Indian Creek village also has an ongoing conflict with Flora and Fauna International (FFI), according to NBC News, which is a conservation charity that's on Prince William's list of patronages, and owns an adjoining property called Boden Creek (via Bloomberg). During a demonstration a day before the proposed visit, signs were seen that read "Stop FFI from taking away Maya lands" (via People). The indigenous people in the village there are working to reclaim land that they feel was taken unjustly from them during colonialism (via Daily Mail). They feel that Boden Creek land shouldn't be considered private property; FFI for its part said the land purchase in December 2021 was to keep it from being purchased for agricultural use and preserve the wildlife habitat there.
Prince William and Kate Middleton did still visit a cacao farm in Belize, but a different one. The couple each took a turn grinding cocoa nibs in the traditional Mayan manner (per Daily Mail).