Hailey Bieber Faces Lawsuit Over Her Skincare Brand Just One Week After Its Launch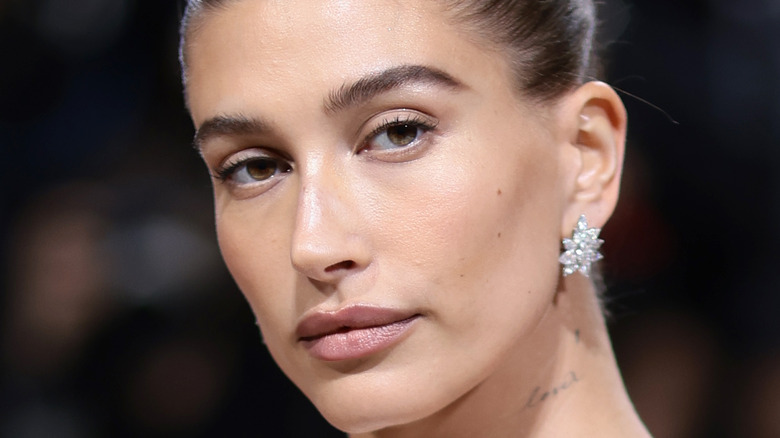 Dimitrios Kambouris/Getty Images
Hailey Bieber has come to be synonymous with glowy, natural skin as she fills the internet with fresh-faced selfies. When she announced that she would be launching her very own skincare brand, everyone was on the edge of their seats — and they were kept there for a hot minute, per Forbes. After much anticipation, Bieber finally launched Rhode Beauty on June 15th, 2022 and people couldn't wait to get their hands on it, per Women's Health Magazine.
Rhode had a successful launch of five skincare products in the first week, scattered with exciting star-studded launch events, per The Daily Mail. It's always a gamble when it comes to launching a celebrity beauty brand. There's no telling if fans will hype up the collection and support their favorite star, or if the quality will end up heavily critiqued and crash and burn à la Jaclyn Hill's lipstick saga, per Refinery29.  
Celebrity brands have always gotten a lot of heat, especially when it comes to brand names. Who could forget that long before Skims was a hit, Kim Kardashian took a lot of hate after originally planning to name the brand Kimono, per New York Times. While Kardashian had time for a complete rebrand and restructuring of her launch, Hailey Bieber got called out a little too late and her exciting launch month came crashing down.
Clothing brand Rhode sue Hailey Bieber for trademark infringement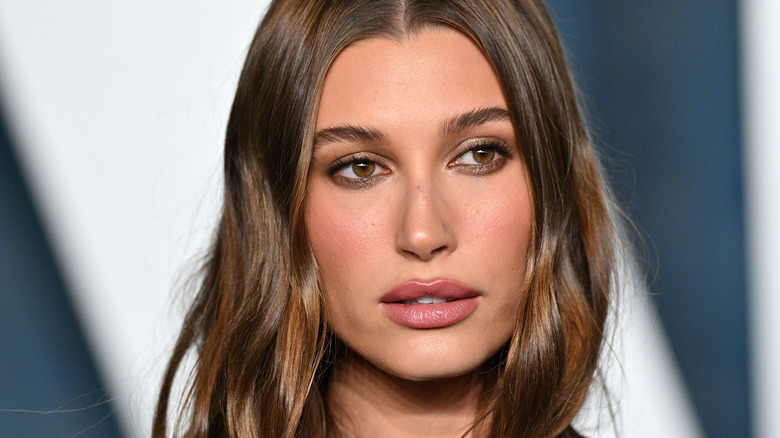 Lionel Hahn/Getty Images
While Hailey Bieber was surely bracing herself for how the products would be received, it turns out the brand was missing a very important detail that has now led to a lawsuit. Despite the many years of work that Bieber claims have gone into Rhode, it looks like more time was needed since her brand failed to recognize that they were using the same name as a fashion brand that has been around for nine years already, per Buzzfeed News. 
Purna Khatau and Phoebe Vickers launched their clothing brand Rhode back in 2013, and they were shell-shocked when their small brand was hit with the news of Bieber launching a large-scale skincare brand copping their name. They even claim that Instagram chose to give Bieber the @Rhode handle after initially promising it to them, per Buzzfeed News. 
Khatau and Vickers have chosen to sue Bieber for trademark infringement. Their Instagram announcement revealed, "Hailey could choose any brand for her skin-care line. We have only the brand name 'RHODE' that we've built. That's why we didn't sell her our brand when she asked four years ago, and why we ask her now to change her skin-care line's brand." Their clothing line Rhode is currently being sold in Saks Fifth Avenue and Neiman Marcus, and they have finally been making it big with celebrities wearing their range from Beyoncé to Rihanna. So, they're certainly not going to sit back and let Bieber's skincare plans derail their success, per People.