Celebrity Hairstylist Shares The Biggest Mistake People Make After Dyeing Their Hair - Exclusive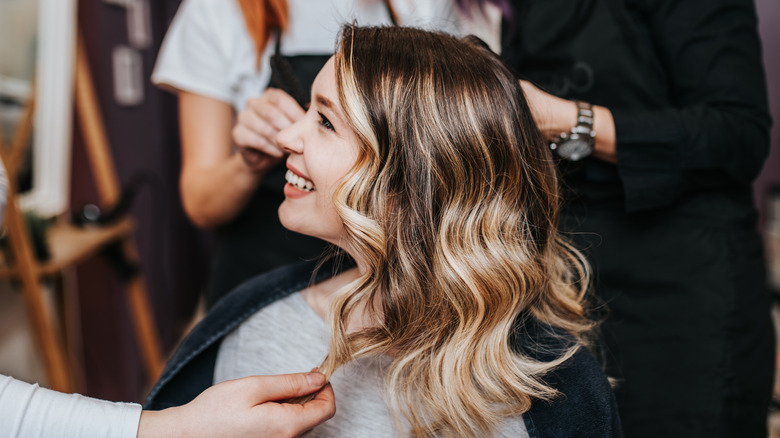 hedgehog94/Shutterstock
Summer is the perfect time if you have always dreamed about going blonde. Though platinum locks are super trendy in high fashion and editorials, you might want to choose a golder shade so it looks like the sun gave your hair some love in real life. Shvonne Perkins, the lead educator at Madison Reed, told Real Simple, "Also known as champagne blonde or expensive blonde, we love this shade because it evokes summer fun with its youthful and sunkissed look."
We spoke with celebrity hairstylist Marco Pelusi, the award-winning owner of Marco Pelusi Hair Studio, Inc. in Hollywood, about this summer's hottest hair colors. Pelusi previously worked as an educator for the Italian hair color company Framesi and later for Joico. He told The List, "When we enter summertime, we yearn for lighter, brighter, warmer tones in our hair. It's time for your stylist to get creative with you." He added that anyone can rock lighter hair as long as it looks "effortless and natural."
People often make little mistakes while coloring their hair. For example they might not follow the directions or color "super-clean" hair, which are strict no-nos (via Good Housekeeping). Say you got exactly what you are looking for, and all is well in the world. You can still mess up your new color if you aren't careful right after. 
Pelusi already gave us some exclusive tea about the hair colors trends for summer 2022. Now he says this is the biggest (and first) mistake you might make after dyeing your hair.
Marco Pelusi says you should wait to wash your hair after a fresh color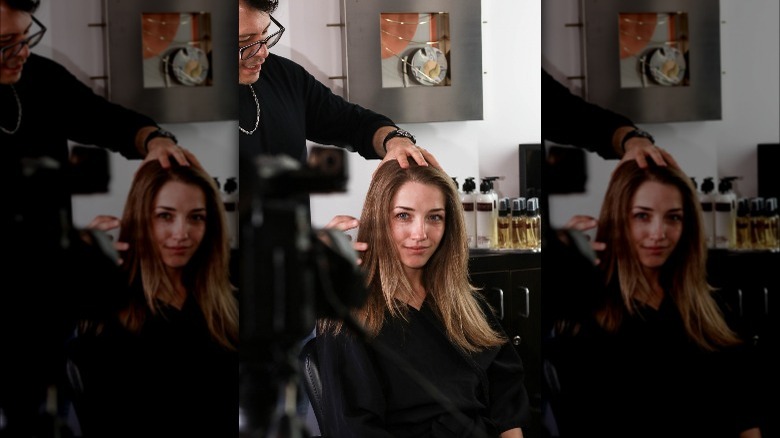 Marco Pelusi
You might walk out of the salon with the hair color of your dreams, but it is your responsibility to take care of it. There are many mistakes you might make when coloring your hair, but what you want to watch out for after is washing your hair too soon. Hold off on shampooing after getting it colored. Marco Pelusi told The List, "Manufacturers recommend 48 hours, after a color service, to wait to shampoo — and I say, why not make it an even 72 hours? Prolong the shampoo, and prolong the life of the color." Pelusi added that it's really not necessary to "overcleanse the hair in general."
Even New York City-based hairstylist Eva Scrivo agrees with waiting "a full 72 hours before shampooing." Scrivo told Good Housekeeping, "It takes up to three days for the cuticle layer to fully close, which traps the color molecule, allowing for longer-lasting hair color."
You only want to wash your hair with a color-safe shampoo because. "The wrong shampoo can easily ruin your color," Pelusi told us. He has a line of Color Guard® shampoos. In fact, Pelusi created his entire hair line keeping colored hair in mind. He added, "I also felt compelled to create my own products for color-treated hair. I enjoy product manufacturing: My motto is to maintain the quality and integrity of the hair while coloring." For more information, check out www.marcopelusi.com.