Lindsie Chrisley Makes Her Feelings Toward Her Estranged Parents Clear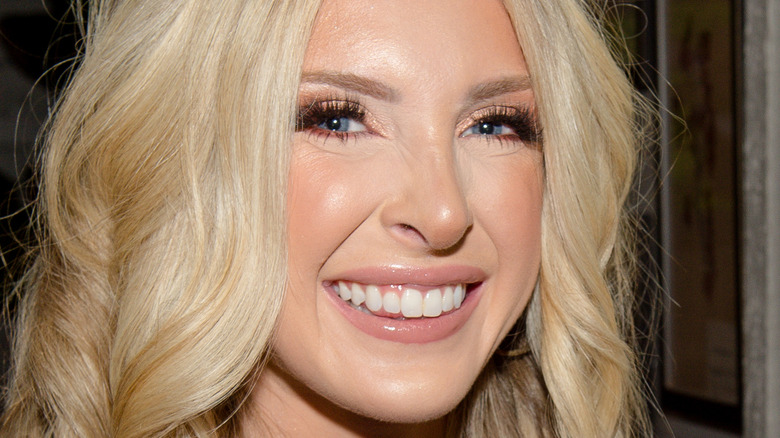 Marcus Ingram/Getty Images
Lindsie Chrisley's estrangement from her parents Todd and Julie Chrisley — as well as the rest of her extended family — has been brought into starker context as the celebrity couple was brought to court on fraud and tax evasion charges. Per Insider, despite being on the outs with them for years, Lindsie took the stand in solidarity with her folks and testified about how Todd had supported her through an eating disorder and her brother Kyle when he was in the midst of addiction issues. As far as the podcast host is concerned, Todd's mind was elsewhere, hence why he wasn't paying attention to his business. 
Lindsie — who, alongside Kyle, is Todd's child from a previous marriage — confirmed her father's priorities are unquestionably "his children and his wife, in that order." She laid the blame at the feet of Mark Braddock, Todd's former business partner, even suggesting he'd created a wedge between them. It didn't make too much difference in the end, as Page Six notes. Lindsie already had something to say about Julie and Todd's guilty verdict. Or at least, she posted a cryptic social media message in reference to it, as reported by In Touch Weekly. 
But now, the former "Chrisley Knows Best" star is making her feelings on the matter clear in no uncertain terms.
The former reality star regrets her previous comments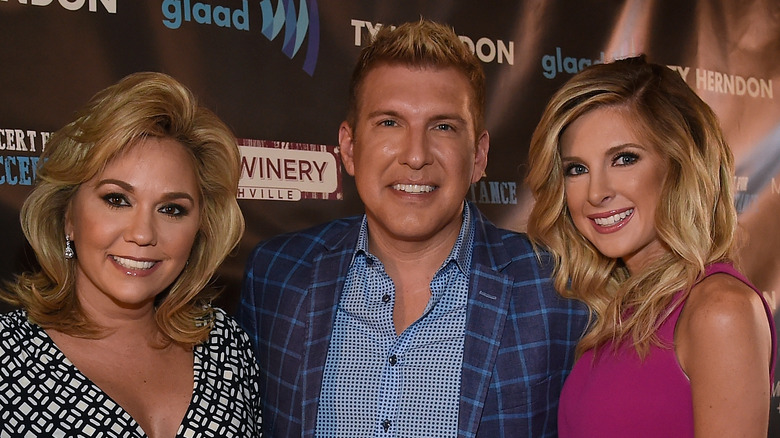 Rick Diamond/Getty Images
Fans will be wondering whether things are better behind the scenes for estranged family members Lindsie, Todd and Julie Chrisley than they thought after the "Coffee Convos" co-host spoke out firmly in support of her parents. Per Us Weekly, during a recent episode of her podcast, which Lindsie hosts with fellow reality TV alum Kailyn Lowry, she admitted having "put my foot in my mouth by going on record and saying there's never a possibility for any type of reconciliation" with the other Chrisleys. In fact, Lindsie made it clear once and for all: "I love my parents, I love my siblings, I love my grandmother."
Moreover, although the podcaster isn't sure what the future holds for their relationship, she confirmed simply, "I love them and I stand with them." Lindsie previously seemed certain she'd never find common ground with Todd and Julie again, but now realizes how quickly things can change. The former "Chrisley Knows Best" star wanted to clarify, on that basis, she is with her family, rather than against them. It's a sharp difference from last year, when Julie told Us Weekly they weren't in contact at all, and had no plans to be either. "I wish her well, and, you know, that's it," she said at the time.
Lindsie Chrisley has spoken out about her father before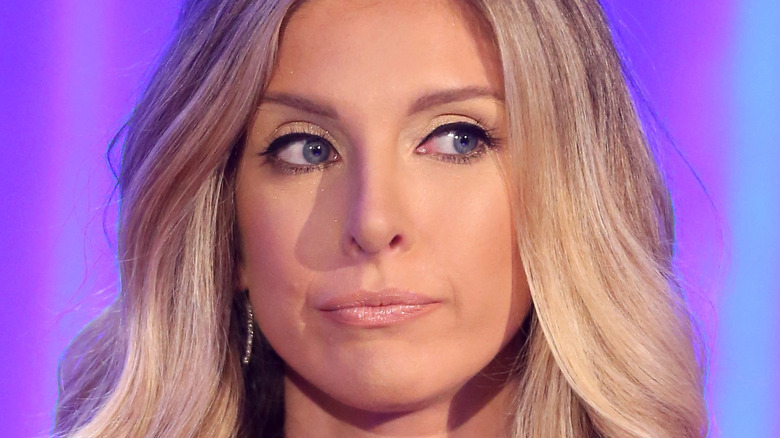 Frederick M. Brown/Getty Images
Lindsie Chrisley has completely changed her tune, even just in the past few months. As People reported, in August 2021, the podcast host was blindsided when her estranged father posted a public message of support in the wake of Lindsie's divorce. On "Coffee Convos," she acknowledged how "freeing" it was to finally share with the world that it was all over with husband and baby daddy Will Campbell who, it's worth noting, formed part of the reason she exited the family reality show.
Since Lindsie was "blocked" from accessing her father's page, she could only go on what she was told. Nevertheless, the former reality star felt she was better off sorting through those complicated feelings in private before opening up about them publicly, as her therapist had advised Lindsie to do. At the same time, she revealed, "I truly was shocked when I saw something so personal shared as we do have each other's numbers." Likewise, since their attorneys were in regular contact, Lindsie had reached out to her dad many times with zero response back from him.
Todd Chrisley posted a message to Instagram in support of his estranged daughter when her divorce news became public, confirming he was there for Lindsie no matter what. According to Entertainment Tonight, he briefly discussed the situation on the "Chrisley Confessions" podcast too, noting it was a tough time for her and that he wouldn't wish divorce on anyone.