Lindsie Chrisley Has Something To Say About Julie And Todd's Guilty Verdict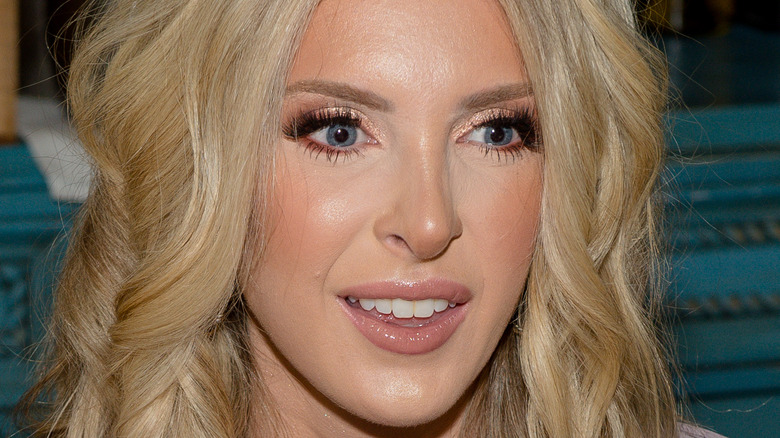 Marcus Ingram/Getty Images
For a whopping nine seasons, fans have followed the flamboyant and extravagant lives of the Chrisley family through the show "Chrisley Knows Best" on USA Network. The reality show follows Todd and Julie Chrisley, Georgia real-estate moguls, and their blended southern family. Though as of late, the lavish lifestyle has come to a screeching halt as both Todd and Julie have been found guilty of financial fraud and tax evasion after undergoing a federal trial, according to The New York Times. This verdict means the Chrisley patriarch and matriarch could face decades in prison.
Despite the charges, The Hollywood Reporter noted that USA will still air the ninth season's second half of "Chrisley Knows Best" post-conviction. TMZ showed that just days before the verdict was determined, Todd and Julie were photographed dining at brunch in Atlanta, seemingly in good spirits.
However, Lindsie Chrisley, Todd's firstborn daughter from a former marriage, is now seemingly subliminally speaking out about her dad and stepmom via social media. Here's what she had to say.
Lindsie Chrisley turned to faith following Todd and Julie Chrisley's guilty verdict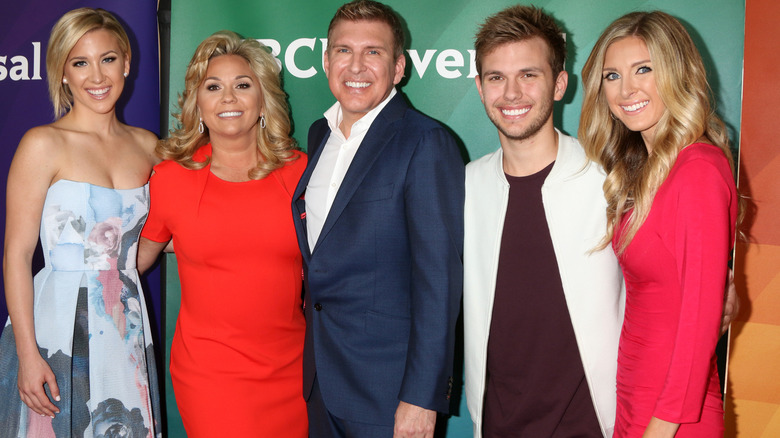 Kathy Hutchins/Shutterstock
In the midst of Todd and Julie Chrisley possibly facing up to 30 years in prison (via Insider), the Chrisley family, specifically the children, have much to worry about.
In January 2021, Julie told Us Weekly that she and her husband were estranged from Todd's oldest daughter Lindsie Chrisley after she had accused her father of attempted extortion regarding a potential sex tape.
Nonetheless, with Todd and Julie making major headlines, all eyes are on the Chrisley children, and that doesn't exclude Lindsie. In fact, she took to her Instagram story where she posted some cryptic messages. She shared footage of a Bible verse with annotations noting, "Asking God for protection and peace. The devil knows exactly when to pounce" (via InTouch Weekly). In a second story update she asked for continued prayers for her family. "This verdict is not what I had hoped or prayed for," she wrote. "I am deeply saddened for myself, my son and my family as a whole." 
The waiting game is real, because Todd and Julie are not scheduled for sentencing until October 6, via Deadline. While they await sentencing, the couple is ordered to stay at home unless they are working, going to church, school, or receiving medical care.