Could Nancy Pelosi's Husband Do Jail Time Over His DUI?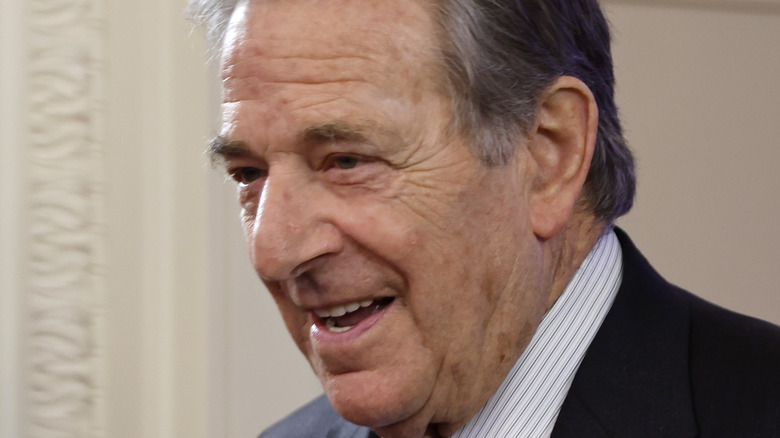 Chip Somodevilla/Getty Images
It was a Saturday in May, 2022 when House Speaker Nancy Pelosi's husband Paul of almost 60 years was arrested for DUI in the couple's home state of California (via CBS News). The 82-year-old had a blood alcohol level of 0.08 or higher when he crashed his 2021 Porsche into a 2014 Jeep while crossing lanes near his home in the Napa Valley.
Pelosi was later bailed out of jail for $5,000 and went on to face the music — likely from his wife, and the internet. Some people on Twitter have wondered why the wealthy businessman didn't call an Uber or a car service. After all, according to Money Inc., he's worth a staggering $120 million, along with the lawmaker.
Although May marked the time of the accident that landed Pelosi in jail until morning, he is now facing official charges that include Driving Under the Influence of Alcohol Causing Injury as well as Driving with .08% Blood Alcohol Level or Higher Causing Injury, both misdemeanors according to TMZ.
So how likely is it that the California native will actually serve time in addition to the humiliation of the charges?
The punishment associated with Paul Pelosi's charges is very real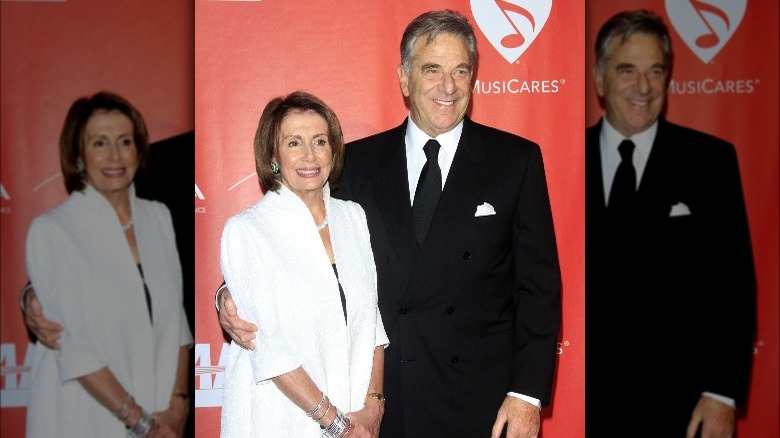 Kathy Hutchins/Shutterstock
CNN reports that according to a report from the California Highway Patrol, there is a potential punishment for the misdemeanor charges Paul Pelosi has been charged with that includes jail time — although, not much. With the report stating the two cars involved in the accident "sustained major collision damage," it's also noted that a crime like this is associated with the potential of "up to five years of probation, a minimum of five days in jail, installation of an ignition interlock device, fines and fees, completion of a court ordered drinking driver class and other terms."
The New York Post reports that the next step for Pelosi is a court date of August 3, 2022. Meanwhile, it seems the high-profile husband could have been hit with harsher charges that would carry a potentially-steeper punishment.
As the Napa County DA's office announced in a press release, "Under California law, these charges can be filed as a misdemeanor or felony. Based upon the extent of the injuries suffered by the victim, the District Attorney filed misdemeanor charges. This decision is consistent with how our office handles these cases with similar injuries" (via California Globe).
Will being Nancy Pelosi's husband help or hurt Paul?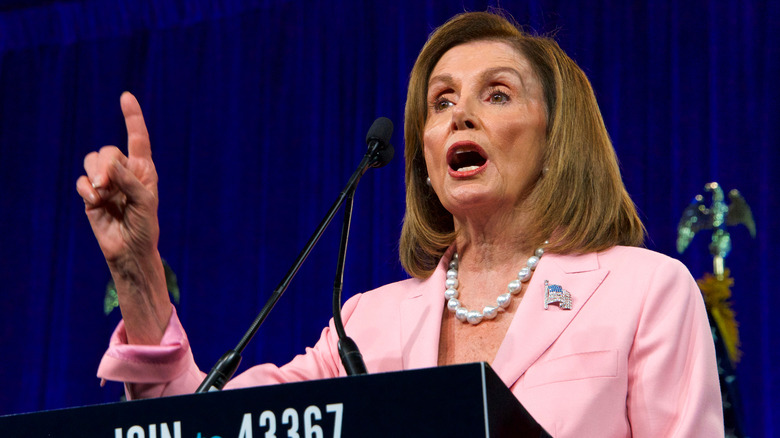 Sheila Fitzgerald/Shutterstock
While Paul Pelosi awaits his August arraignment, experts are weighing in on whether he will actually spend any time in jail over his offense. Drunk driving researcher Luisa Vargas, who has looked at other cases involving public figures, talked to the California Globe and shared this opinion: "The law is clear that he is going to at least spend some time in jail automatically, and he is going to have a lot of other things racked up."
She added what we don't know is if he will experience favorable treatment because Nancy Pelosi is House Speaker. "On the surface it's not looking too good for him," Vargas said, going on to note that Nancy is up for reelection in November, and no matter what happens, her husband's DUI charges do not look good for her.
Back in May, the representative, who had been in Rhode Island to give a speech at Brown University, simply said through a spokesperson, "The Speaker will not be commenting on this private matter which occurred while she was on the East Coast" (via People).