Nancy Pelosi Shares Strong Feelings Following The Supreme Court's Reversal Of Roe V. Wade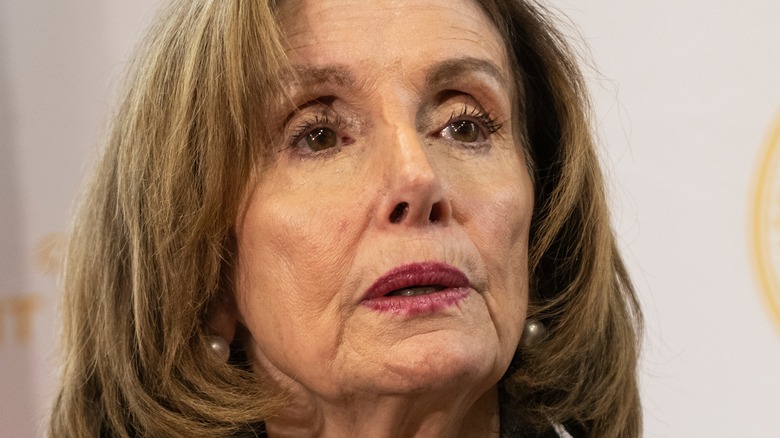 lev radin/Shutterstock
The May 2 leaked draft of a Supreme Court opinion that showed the court's plan to reverse the 1973 Roe v. Wade decision — which made it a constitutional right to terminate a pregnancy — prompted rallies across the country in the following days, per The Washington Post. Politicians at the time like Alexandria Ocasio-Cortez and the Squad spoke out about how harmful reversing the ruling would be. With the leaked opinion, it was theoretical that the court would reverse Roe v. Wade. 
As of June 24, it's not theoretical any longer. The 213 page Supreme Court opinion – 147 pages of the majority opinion and 66 pages of the dissenting opinion — has removed the constitutional right to end a pregnancy, which means abortion rights come down to individual state laws. The landmark ruling has prompted outrage for many and celebration for others, per The Wall Street Journal. Speaker of the House, Nancy Pelosi, is one who is outraged.
Nancy Pelosi is deeply upset about the Supreme Court ruling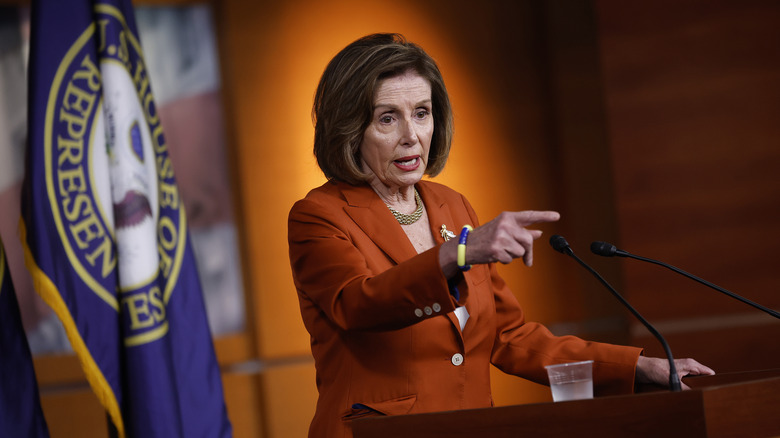 Chip Somodevilla/Getty Images
Nancy Pelosi started her weekly press conference on Friday by saying, "There's no point in saying good morning because it certainly is not one." Pelosi didn't hold back when expressing her anger about the reversal of Roe v. Wade and who she feels is to blame. She called the Supreme Court "radical" and "Republican controlled" before calling out the court as well as Donald Trump and Mitch McConnell for the part she feels they played in removing women's reproductive health rights. Pelosi also released a statement from her office that noted that with this decision "American women today have less freedom than their mothers," and she called the ruling "outrageous and heart-wrenching."
Pelosi also emphasized that Democrats will continue to work to "enshrine Roe v. Wade into law." And she wrapped up her statement by noting that this decision should be one to think about when it comes to voting in the upcoming midterm elections.
In 2021, the House passed the Women's Health Protection Act, which would make protecting "a person's ability to determine whether to continue or end a pregnancy" into federal law. However, the bill didn't pass the Senate when it was called to a vote in May 2022, via ABC News.