Ted Cruz's Response To The Roe V. Wade Ruling Has Twitter Seeing Red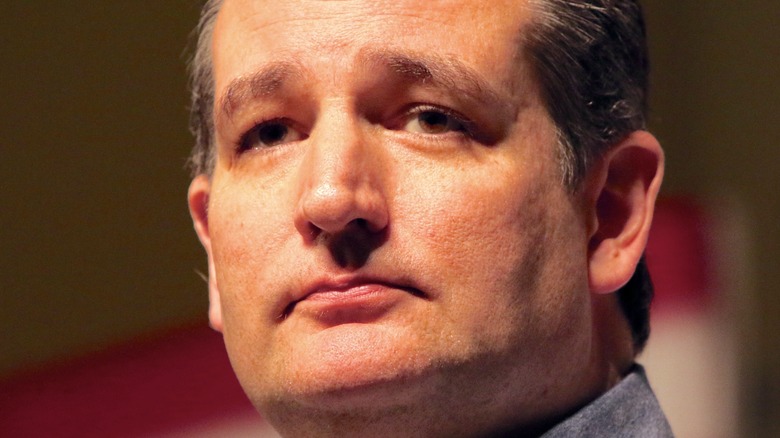 Rich Koele/Shutterstock
Most people were prepared for the Supreme Court to overturn Roe v. Wade, and anyone who follows the news could probably guess ahead of time what Texas Republican Senator Ted Cruz's response to the historic ruling would be. But that doesn't mean that people were any less infuriated — both by the decision and by Cruz's response. 
Cruz is an extremely active Twitter user (even if he's not especially popular on the platform and has been called out by the likes of Alexandria Ocasio-Cortez) so of course he had something to say when the court's decision was announced on the morning of June 24. On his official Twitter account, he began a six-tweet thread by writing, "The Supreme Court's decision in the Dobbs case, reversing Roe v. Wade, is nothing short of a massive victory for life, and it will save the lives of millions of innocent babies." Additionally, on his personal Twitter account, the senator posted a clip of his appearance on a conservative news site, calling Justice Clarence Thomas "fearless" and "a joyful and happy warrior."
People were, in a word, irate. 
Ted Cruz is getting slammed on Twitter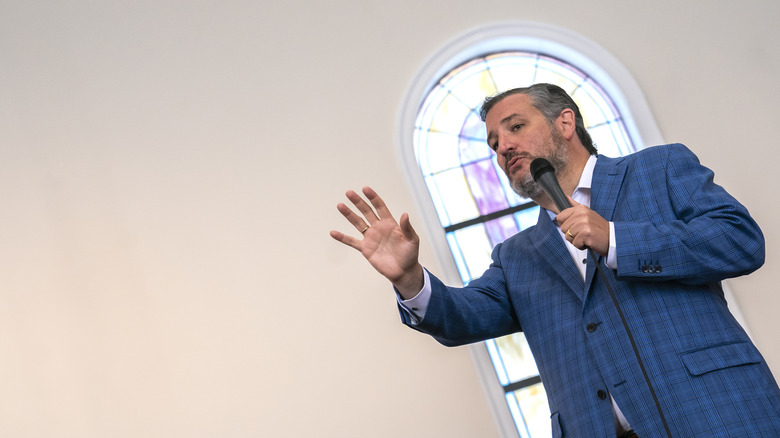 Nathan Howard/Getty Images
Ted Cruz's Twitter thread immediately filled up with quote-tweets and comments, many of which used language we're not really allowed to use here. "You're a POS," read one of the milder responses on Twitter. "Republicans hate women," another person tweeted, tagging the GOP Twitter account for good measure. "So pro-life unless you're a kid in a school classroom," read another quote-tweet. Most went something like this tweet, which ended with, "F*** Ted Cruz forever."
Some people on Twitter chose not to respond to Cruz's tweets directly but voiced their anger all the same. "I actually genuinely hate Greg Abbott and Ted Cruz like not dislike but actually hate," one person wrote.
The senator's comments praising Justice Clarence Thomas also generated a lot of heat on the social media platform. "How screwed up in the head does Ted Cruz have to be to call a Supreme Court Justice a fearless, joyful happy warrior? They aren't supposed to be warriors, they are judges," tweeted an irate Texas politician, Russel Foster. Another person posted the video with a tweet that read, in part, "Spineless and gutless. Real quick to abandon LIVING Texans during the winter storm." That was the nice part.