Twitter Is Coming For Mitch McConnell After His Comments On The Roe V. Wade Decision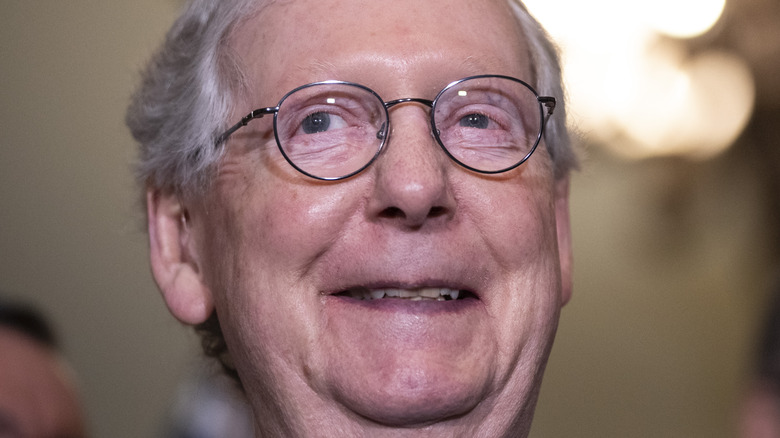 Drew Angerer/Getty Images
Senate Minority Leader Mitch McConnell is under fire on Twitter yet again as he expresses his support for the ruling to overturn Roe v. Wade that was decided this Friday. The split 5-4 Supreme Court vote determined that the right to an abortion is no longer constitutional, and will be at the will of each state in America to determine their own abortion laws.
McConnell tweeted, "The Supreme Court's landmark ruling in Dobbs is courageous and correct. This is an historic victory for the Constitution and for the most vulnerable in our society." McConnell and other conservative leaders who have expressed their support for this decision are now facing the backlash, and Twitter did not have many kind words for McConnell.
McConnell has a long history of advocating for the overturning of Roe v. Wade. According to The Washington Post, McConnell "​​played the greatest role in shaping the current conservative makeup of the Supreme Court." It is also reported that conservative members of the Senate and SCOTUS are looking to overturn rulings that protect same-sex marriage and access to contraception (via Insider). Understandably, many people are worried, and expressed their concerns directly to McConnell via Twitter.
Twitter had lots to say to McConnell – in 280 characters or less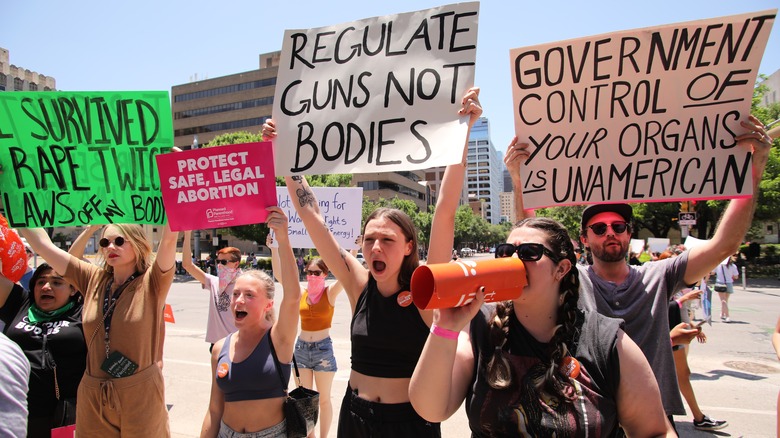 Vic Hinterlang/Shutterstock
Twitter users took to Mitch McConnell's replies to express their outrage in its many forms. Responses ranged from criticizing McConnell's actions to claiming he is a "space alien in human skin."
Some are using their platform to challenge McConnell's stance and point out his political shortcomings. Twitter user Lauren Howe tweeted, "This pandering to your base is shameful when it involves such hypocrisy. If you are caring for the 'most vulnerable in society', what following bills will you support that will benefit the children of families who can't afford them?" Whether it is through joke, meme, or thoughtful question, it is clear that people are unhappy about McConnell's thoughts surrounding this ruling.
McConnell's full statement was published this morning, echoing his support for the Supreme Court's ruling. "For 50 years, states have been unable to enact even modest protections for unborn children." As the fallout to the historic ruling continues to unfold, one thing's certain: Twitter will not sit by quietly.