Matt Czuchry Reveals The Other Gilmore Girls Role He Auditioned For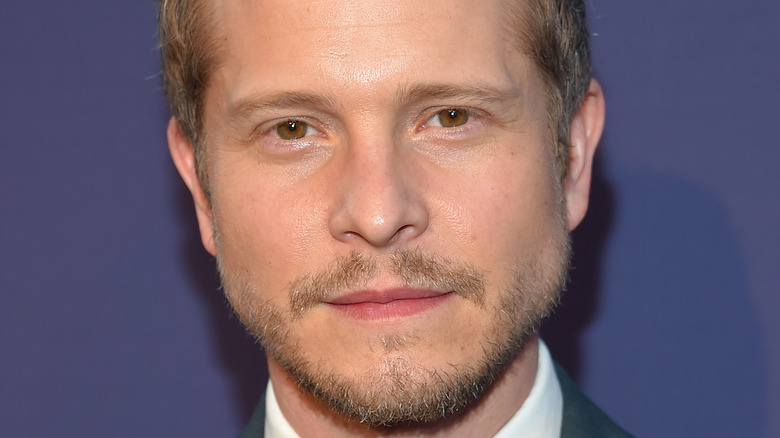 DFree/Shutterstock
Many viewers, especially those who stuck with the show long term, won't agree, but star Matt Czuchry loved the ending of "Gilmore Girls." During a lively Reddit AMA session, the actor, who went on to appear in the likes of "Friday Night Lights" and "The Good Wife," opined, "I actually liked how Rory refused Logan's proposal. I feel that the show is about two strong independent women, and that refusal captures the heart of the show." 
As far as Czuchry is concerned, Rory was simply making the decision that was best for her at the time, and it had less to do with her choice of partner overall. "Gilmore Girls" co-creators Amy Sherman-Palladino and Daniel Palladino approached Rory's college boyfriend as being inherently similar to her dad, telling Entertainment Weekly, "Every girl has a father issue, and Logan was Christopher." 
Alexis Bledel, who played Rory, added, "It's a relationship like the one Lorelai and Christopher had in their youth. They do reckless things together. It's fun but on this lavish scale." Czuchry, on the other hand, saw Logan as someone who was going to push Rory out of her comfort zone, and encourage her to overthink everything less. 
The fan favorite character returned for Netflix reboot "Gilmore Girls: A Year in the Life," and he actually played a pivotal role in the proceedings, too. Per Us Weekly, Logan could even turn out to be the father of Rory's baby. Funnily enough, though, Czuchry almost ended up portraying another character entirely. 
Matt Czuchry could have played another of Rory's love interests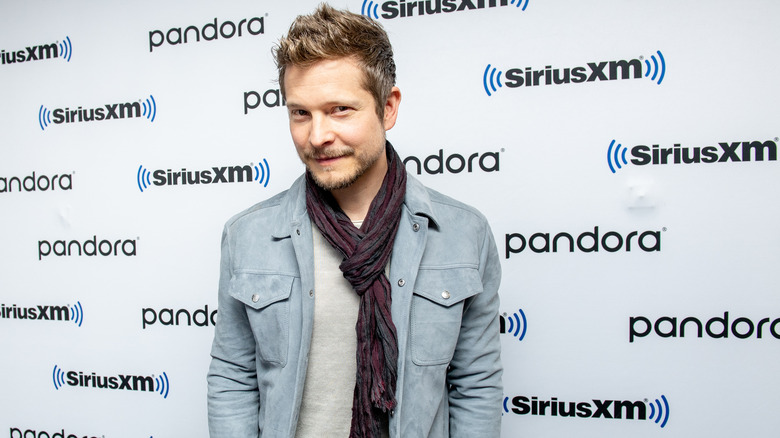 Roy Rochlin/Getty Images
"Gilmore Girls" fans couldn't imagine anybody else playing the show's cadre of beloved characters, including Rory's multiple love interests, with many still squabbling to this day over who she really should've ended up with. But, for actor Matt Czuchry, he almost wound up not being cast at all, after repeatedly, and unsuccessfully, trying to squeeze his way into "Gilmore Girls." Per EW, during a cast and crew reunion, the actor revealed, "I actually auditioned twice for two different roles over the course of the year, and Logan."
Co-creator Amy Sherman-Palladino acknowledged they knew immediately how talented he was. "We wrote a special scene to say, 'This is the guy we want,'" she shared, adding, "I wrote something for you for nothing! I never do that. I'm totally mercenary." In an interview with My Fanbase, Czuchry elaborated that he originally went out for the part of swoon-worthy bad boy Tristan, ultimately played by Chad Michael Murray. The actor also auditioned for Marty, which went to Wayne Wilcox. 
He even tried out for Jess, who was obviously played by Milo Ventimiglia (this revelation may disturb "Gilmore Girls" fans most of all). Evidently, the crucial role of Rory's college boyfriend went to the right person in the end. As Czuchry gushed, "Playing Logan has enriched my personal life. As I have discovered the thoughts that make Logan tick, I have tried to embrace the good found in him and resist the bad."
These notable leading men bombed their Gilmore Girls auditions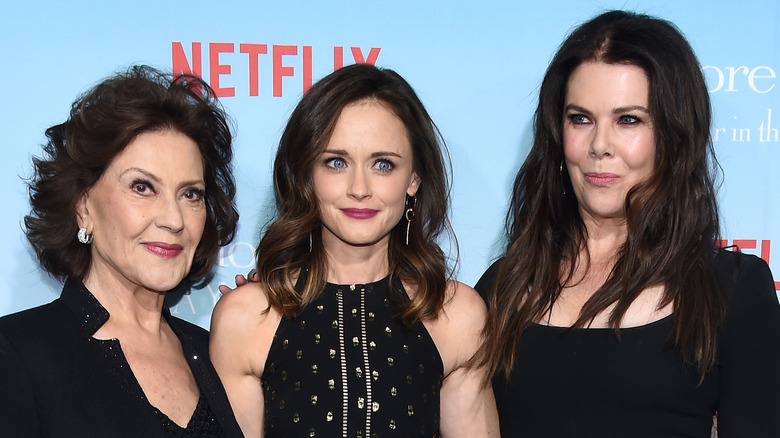 DFree/Shutterstock
The lives of the "Gilmore Girls" cast today are pretty special, with many of them continuing to be known predominantly for the hit show. It stands to reason, then, that plenty of bonafide A-listers wanted to be part of "Gilmore Girls." According to E! News, both Ryan Gosling and Chris Pine went out for roles at one point. Although Gosling's part was only small, he didn't impress at the audition, as casting director Jami Rudofsky divulged during the 2015 ATX TV Festival. 
"Star Trek" star Pine, meanwhile, couldn't recall for which character he'd auditioned. It was his first major audition out of college, as the actor told W Magazine. He reckons it was probably one of Rory's love interests, quipping, "I got my start playing boyfriends, princes, husbands-to-be." However, maybe Pine, and indeed Gosling, had a lucky escape, since the "Gilmore Girls" fans can be pretty intense, as Matt Czuchry disclosed, during an interview on "The Late Show."
"In the first season [I was on the show] especially, people would just come up to me immediately without saying anything and say, 'You know, you're a real a**hole,'" he recalled, laughing. Once Czuchry challenged them, he quickly realized it had everything to do with "Gilmore Girls" and nothing to do with him as a person. The actor admitted, "I didn't know what was going on. Literally people would just come up to me and say how much of an a**hole I was."