Chad Michael Murray Reveals His Favorite Part Of Playing Tristan In Gilmore Girls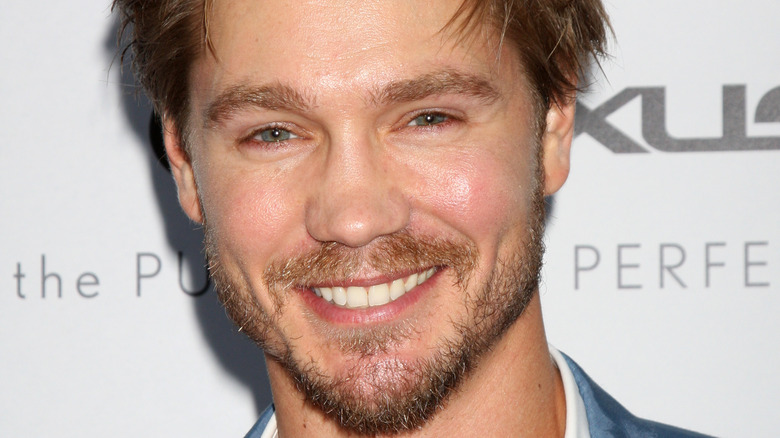 Kathy Hutchins/Shutterstock
Chad Michael Murray's impressive net worth showcases how long he's been working successfully in the entertainment industry. In the early-2000s, Murray was the go-to actor to portray a lovable bad boy, from "One Tree Hill" to "Freaky Friday." More recently, he's played up that image in eye-catching appearances in "Riverdale" and even as the titular serial killer in "Ted Bundy: American Boogeyman." Cinema Blend reports that, during an interview for Sirius XM's "The Jess Cagle Show," the former teen heartthrob shared how his impressive physique almost got him killed at one point.
Murray recalled how he was bleeding internally (the result of some intestinal issues), but his stomach stayed taut because his abs were so defined. This caused the doctors to have difficulty identifying the issue at first. While eventually recovering in bed, the "Agent Carter" star watched plenty of content, which ultimately led to Murray discovering his passion. "Maybe you're going through something tough, I want to pull you out of it for two hours. That's why I became an actor," he said. Murray doesn't just take any job that comes along, though. As he told Fox News, "I stick to the things I believe in. Let's just say a piece of material were to come across my desk ... that I don't necessarily feel is what I believe or what I'm selling — then that's not for me."
Thankfully, "Gilmore Girls" wasn't one of those projects. In fact, the show was Murray's first major job, and there was one thing he particularly loved about being part of it.
Chad Michael Murray loved working with this actor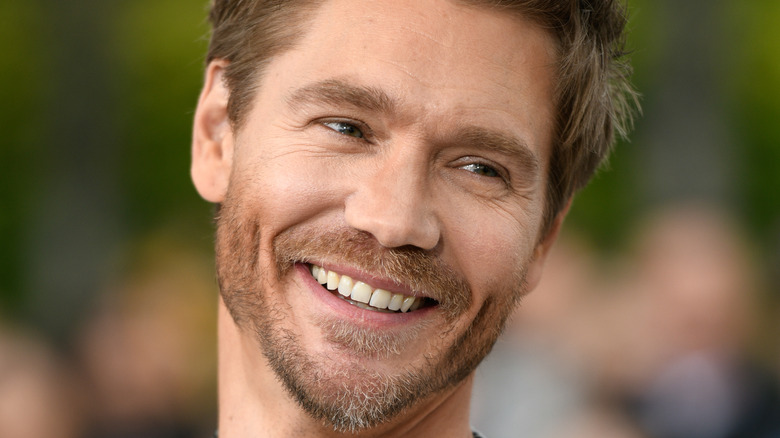 Noel Vasquez/Getty Images
Chad Michael Murray's fan-favorite "Gilmore Girls" character was a lovable bad boy who frequently tussled with Alexis Bledel's character, Rory Gilmore. The actor described his character, Tristan, to Today as "the kind of guy that you know you shouldn't be around, but you kind of want to be." Murray is well established nowadays, but back then, he appreciated having a recurring role in such a beloved TV show. Aside from loving the writing and cast, Murray pointed to his work opposite Jared Padalecki, who played Rory's boyfriend, Dean, as the best part of the experience.
Murray reminisced, "These fight sequences where, you know, you're such a jerk, but Jared is, like, the sweetest guy in the whole wide world. And the guy, we get along so well. And we're having it out. And it was always fun for me to be on set and for us to have these scenes where we absolutely despise each other, but yet behind closed doors, you know, offset [sic] like we're just palling around and two goofy kids."
Sadly, the duo didn't get the opportunity to reunite on the "Gilmore Girls" reboot, since Murray's character was re-cast. The actor told ET he wasn't free when the opportunity came up, but Murray had only good things to say about his replacement. He noted, "Tristan's secret was be that guy that every girl wants to be next to, but just isn't sure they should be, and I heard he did it well."
The former co-stars remain close friends to this day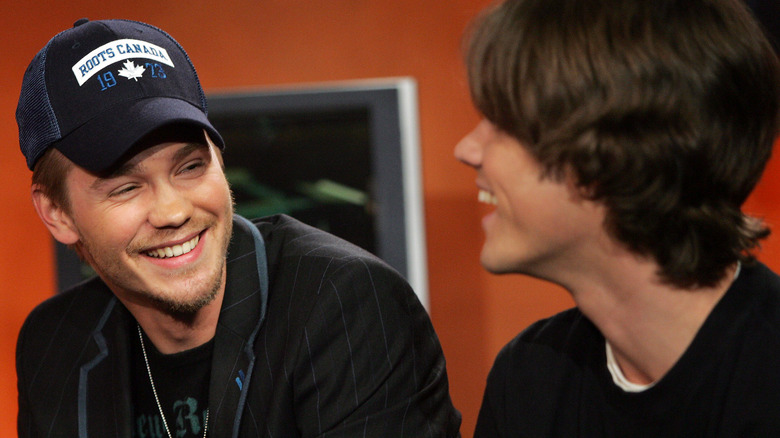 Scott Gries/Getty Images
Now that we know how Chad Michael Murray really feels about his role in "Gilmore Girls," it's worth noting that his bromance with co-star Jared Padalecki didn't end there. They went on to appear in the horror remake "House of Wax" together and remain close to this day. In an interview with "The IMDb Show" (via People), Murray acknowledged that, out of all his former colleagues, Padalecki definitely knows him the best. "We worked together for, gosh, like two, three years. We went straight from 'Gilmore [Girls]' and then went into 'House of Wax' later on. We were roommates in 'House of Wax,'" he revealed. Murray added, "Late nights, you got nothing to do and you're sitting there just spitting out all your truths."
Moreover, when the question of who he reckons will still be a friend years from now was raised, Murray again pointed to Padalecki as the one he has the most in common with. "We could talk forever. Countless hours," the actor said (via People). "And we just created a brotherhood because we both came up together." Per Romper, during a chat with InStyle, Murray reiterated his love of the character of Tristan, as well as Padalecki and fellow former co-star Milo Ventimiglia. "Seeing those guys really brings back old memories, and it brings up a time when we were young and just looking to see what the future would hold," Murray admitted. "So that's very, very, very cool."