Elizabeth Warren Has Three Words To Share About The Roe V. Wade Reversal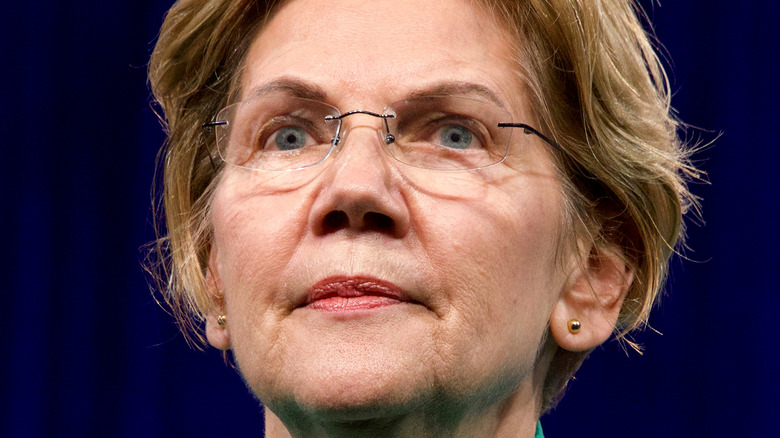 Sheila Fitzgerald/Shutterstock
The Supreme Court handed down its decision overturning Roe v. Wade on June 24 — which is the kind of enormous, Earth-shattering political moment that garners wall-to-wall coverage for months. However, what most people who are in favor of abortion rights really want to know is: What now? The Senate already failed to pass the Women's Health Protection Act, per NPR, which would have codified Roe v. Wade into law. 
The country has heard speeches from President Joe Biden, Vice President Kamala Harris, and House Speaker Nancy Pelosi on the overturning of Roe v. Wade as well as a lot of legal analysis on the news. People have also seen a lot of opinions on social media, including from Massachusetts Senator Elizabeth Warren who — as her slogan goes — has a plan. In a video posted to social media, Warren told followers what she's going to do next and what she hopes Americans will do as well. 
Elizabeth Warren says to 'hold onto hope'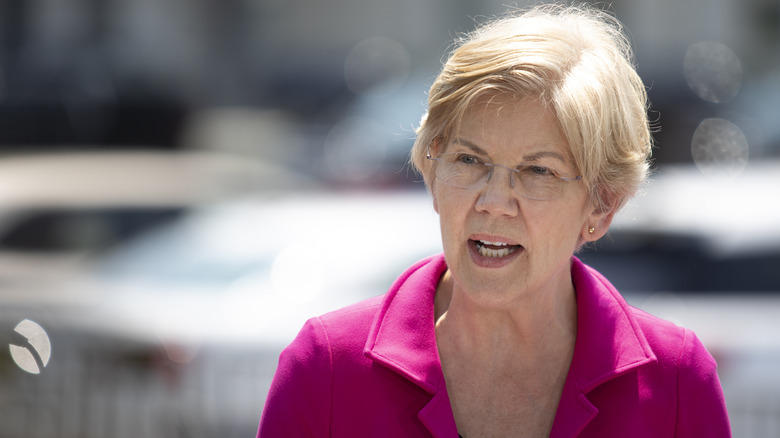 Bloomberg/Getty Images
Senator Elizabeth Warren's three-word statement to everyone devastated by the Roe v. Wade reversal was this: "Hold onto hope. Do not give up. Do not give into despair," Warren said in the five-minute video posted to Twitter. "It could get worse. And that means we've got to stick together." The Massachusetts Democrat then outlined her three-point plan. Step one, Warren says, "Elect pro-choice Democrats." Second, she says to elect Democrats who will vote to abolish the filibuster. The third part of Warren's plan to fight this Supreme Court decision is to expand the court by appointing additional justices. 
Expanding the court is probably the most controversial part of this plan, but it's not like this is the first time it's come up. Warren officially called for expanding the court in an op-ed published in the Boston Globe in December 2021. "The current court threatens the democratic foundations of our nation," Warren wrote in the article.