The 2022 Daytime Emmys Wasted No Time Taking A Stance On The Roe V. Wade Reversal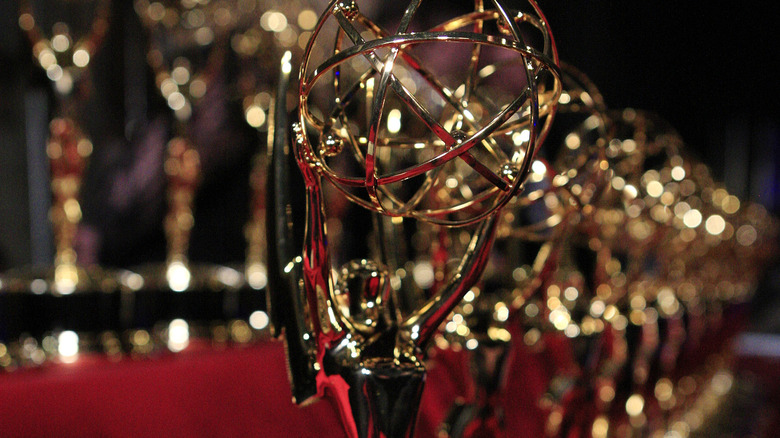 Joe Seer/Shutterstock
The Supreme Court ruled to overturn Roe v. Wade, the monumental court ruling that has kept abortion access legal under the constitution for over four decades, on June 24 (via USA Today). The 6-3 ruling from the court will allow states to make their own legislation regarding access to abortion.
Following the breaking news, many celebrities took to Twitter and Instagram to share their feelings (per Page Six). Taylor Swift shared, "I'm absolutely terrified that this is where we are – that after so many decades of people fighting for women's rights to their own bodies, today's decision has stripped us of that," while Keke Palmer wrote, "I'm past disgusted w/ my country and their constant inability to protect one another's right & keep their word. How u overturning the wrong things? So many things to overturn that make sense. But this is what you chose??"
Even the hosts of the 2022 Daytime Emmy Awards brought up the Roe v. Wade ruling during the opening few minutes of the show.
The hosts made a sly remark about the overturning of Roe v. Wade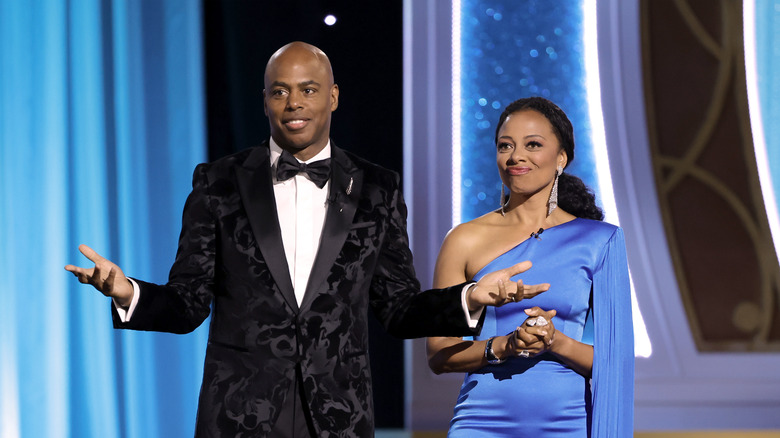 Kevin Winter/Getty Images
The 49th Daytime Emmy Awards kicked off on Friday night with some of the most popular soap operas like "General Hospital" and "The Young and the Restless" up for several awards (via USA Today). After taking two years off from holding the in-person event, daytime's most prominent stars gathered in Pasadena, California for the big night.
"Entertainment Tonight" hosts Kevin Frazier and Nischelle Turner hosted the show, and while they were excited to lead an important night for daytime TV, the overturning of Roe v. Wade that happened just a few hours prior to the ceremony was weighing on their minds. The pair made a comment about the ruling just a few minutes into the show (via Variety).
The hosts referenced the Supreme Court's decision with a joke. Frazier said, "I love your dress," to which Turner responded, "You know what, Kevin? I chose this dress. My choice!" The crowd erupted into applause, appreciating the nod the hosts made to the issue captivating the American public today.