How The June 28 New Moon Will Affect You If You're A Sagittarius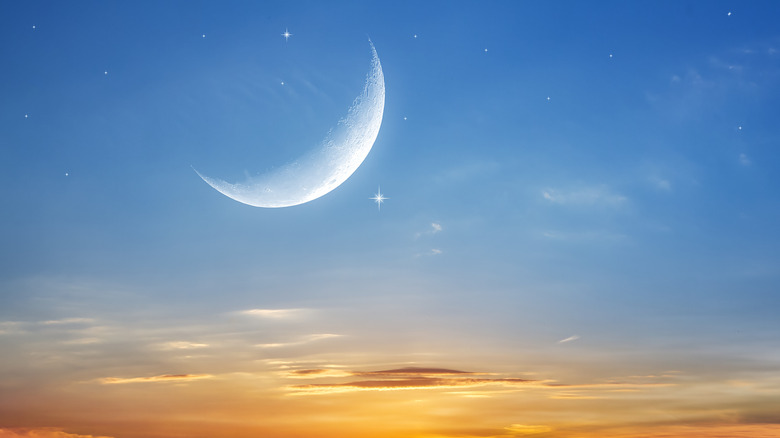 yaalan/Shutterstock
If you follow the lunar calendar, then you know that on June 28, 2022, a new moon is set to debut, also marking the first moon change so far this summer (via Refinery29). Of course, a new moon signifies new beginnings for everyone, and according to Goop, this is the perfect time to look back at what you've done — and look ahead to your future. What better opportunity to set goals for the rest of the summer, or even the rest of the year?
Indeed, as Bustle notes, the new moon rising in Cancer presents all zodiac signs a chance to press the reset button on your outlook and actions. For the Sagittarius, a fire sign, passion and intensity are not new emotions (via Allure). Likewise, being able to go with the flow is equally accessible, as is a sense of adventure.
The first qualities that describe a Sagittarius may have huge indications for how a new moon can affect you. Have you overreacted to a recent situation? Perhaps a confrontation with a friend, colleague or family member has got you feeling twisted up inside.
June 28th is your chance to let it go!
A Sagittarius' emotions run hot and now's the time to admit it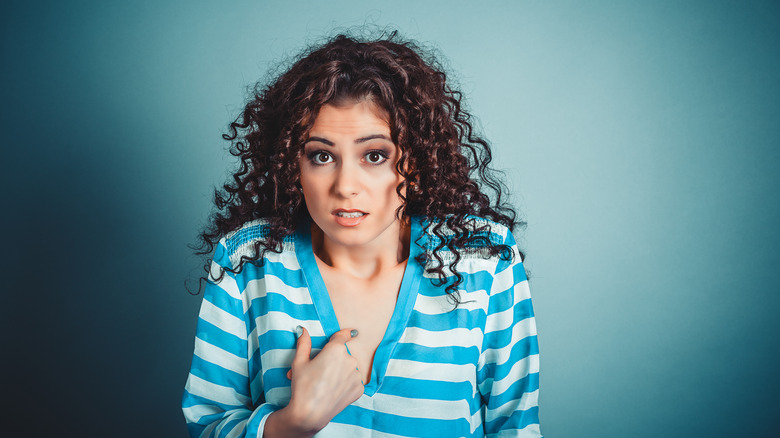 HBRH/Shutterstock
Just as a Sagittarius' emotions can run hot, so too is their need to keep life interesting and try new things (via Allure). Since the new moon — the first lunation of the season — offers all zodiac signs a fresh start, why not finally make those travel plans or dare to take that salsa dancing class, or say "yes" to going on a blind date?
For people who were born between November 22nd and December 21st, the new moon also signals a time to get real about what you've been feeling. That overreaction or confrontation wasn't just a coincidence — what's going on inside that caused those sparks to fly? Now's the time to turn your inquisitive eye inward, according to Bustle, and get to the bottom of why you aren't happy or able to put your best foot forward right now.
Don't worry, Sagittarius, because all signs should "check" themselves when a new moon rises, according to InStyle. So, it's not just you who could use an inventory of your heart, mind and soul — if you're willing to go that deep.
Go for your dreams or live with regret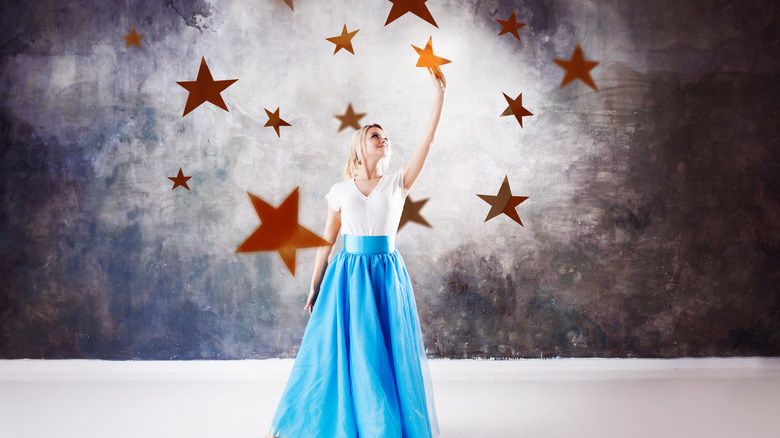 Lia Koltyrina/Shutterstock
Since the new moon rising in Cancer on June 28, 2022 is all about fresh starts and getting super honest about your internal landscape, it should come as no surprise that once you evaluate what's going on, the next step is to go after what you want and need. As InStyle points out, that process may involve being a squeaky wheel so to speak, and telling people in your life how you feel and what changes you are looking to make when it comes to your relationships.
The good news is that per Allure, a Sagittarius is nothing if not willing to say it like it is. That means anyone who knows you won't be shocked to hear you get direct about what's troubling you. Just keep in mind that not everyone is as comfortable with speaking their mind as you are, so don't expect all the people in your life to be able to thrive on your level.
But hey, as PureWow notes, this so isn't the time to shy away from striving toward achieving your big dreams. Because if you don't try, you definitely won't succeed, right? And ultimately, if you stumble, remember, you'll look back on this time and realize how much you've grown as a result.