The Footwear Craze Ushered In By Nancy Sinatra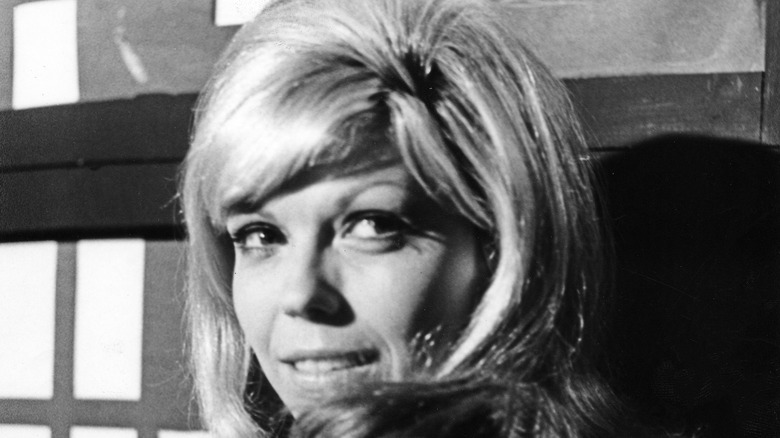 United Archives/Getty Images
The daughter of singer and actor Frank Sinatra, Nancy Sinatra reached fame with her 1966 song, "These Boots Are Made For Walkin'." The song was an instant hit at the time of its release (via Billboard Database) and helped to start a trend that would be seen throughout the swinging 1960s.
Released when Nancy was 25 and recently divorced, the song contains tough lyrics about a woman who isn't afraid to let the listener know their place. The singer later revealed to Los Angeles Magazine she told her father the song was "harsh and abusive" for a man to sing, but it suited her perfectly. Donning the tiniest of outfits and her signature boots, Nancy is complemented by her backup dancers in the music video, a variety of women dressed in equally tiny dresses and ankle boots. 
Sinatra's influence on the tall boot trend cannot be denied. These days, many of us prefer knee high boots to ankle ones due to their versatility and cool 1960s look. Despite the fact Nancy actually donated the boots from her iconic music video to a club, the craze for knee high boots lives on.
Taller boots first made their appearance hundreds of years ago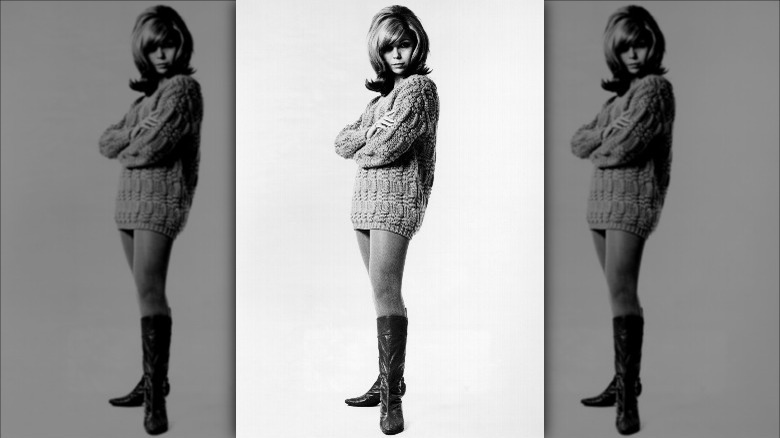 Michael Ochs Archives/Getty Images
The 1960s style trends we're seeing today aren't going anywhere anytime soon. Vogue notes that supermodels like Kendall Jenner have recently been spotted in leather knee-high boots and form-fitting mini dresses much like Nancy Sinatra. Though the style originates from over 50 years ago, the silhouette created by taller boots is flattering and timeless. Also known as go-go boots, the look goes with anything from jeans to flowing maxi dresses depending on how much skin you want to show. 
You may think that the fit of boots got tighter over time, but this actually isn't the case. Vogue traces the origins of the thigh-high boot back to the 15th century, where the skintight fit was used for both men and women when horse riding. Then, in 1961, Roger Vivier created his first pair of close-fitting boots. He went on to design similar pairs for Yves Saint Laurent in 1963. By the time Sinatra's song came out in 1966, the go-go boot trend was underfoot, but hadn't quite reached its full popularity.  
Many style subcultures took part in the trend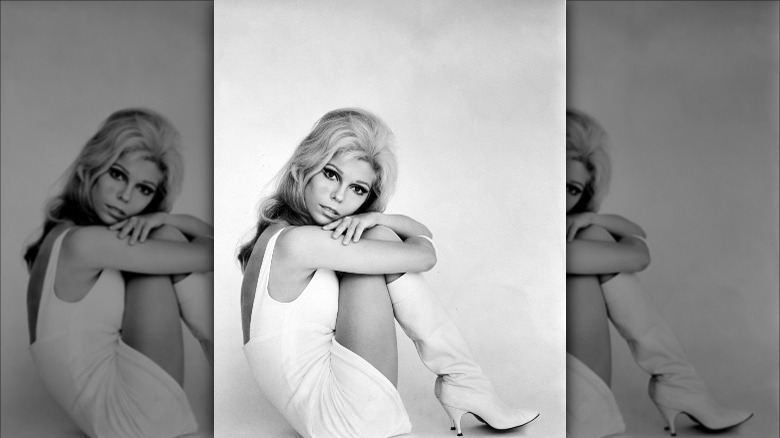 Avalon/Getty Images
As previously stated, the beauty of boots like Nancy Sinatra's is that they match a wide variety of trends. The VOU states that go-go boots can be seen in several style subcultures throughout the 1960s, with one of the most popular being in the free-flowing hippie style. Hippies prioritized spirituality, peace, and love and presented these ideals through their colorful clothing.
British designer Mary Quant was another major pioneer in helping to kickstart the go-go boot trend. She designed her boots using PVC fabric, a look that quickly caught on and was spotted on 1960s it girls like Brigitte Bardot and Joanna Lumley. PVC and leather boots, particularly all-white pairs, were also part of the hugely popular mod trend. Mod style was a way to show that you were tough whilst still looking feminine, and, according to InStyle, it's back for good. Modern stars who have been experimenting with 1960s looks include Ariana Grande and Anya Taylor-Joy. With more and more celebs stepping out in knee-high boots, it's clear they will never go out of style.
Nancy Sinatra may have popularized the trend a while ago, but we don't think the footwear craze will be going away for some time.