Hallmark Star Alison Sweeney Reveals Her Skincare Secrets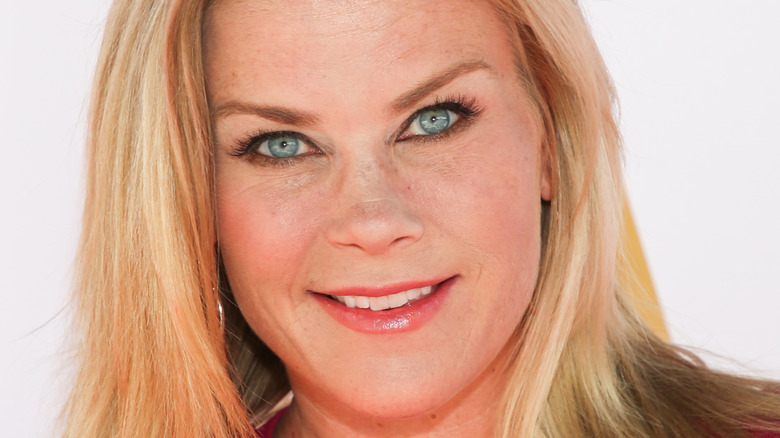 Paul Archuleta/Getty Images
Alison Sweeney has been a working actress in Hollywood since the 1980s. The Hallmark star has grown up on TV on the soap "Days of Our Lives" and is now in her 40s. She's also made memorable turns on hit shows from "Webster" to "Friends" and all the while, has somehow managed to look amazing.
So how does Sweeney maintain her impressively-youthful complexion, which she isn't afraid to show off in bare-faced selfies on Instagram? First of all, judging from her social shares, it's clear that the actress is devoted to an overall healthy lifestyle, often chronicling her workout sessions. Sweeney also regularly shares inspo from her healthy cooking classes and weeknight dinner menu, with Taco Tuesday being a favorite.
In addition to tacos, the star told Shape she enjoys snacking on healthy fare like almonds, popcorn and yogurt and is sure to drink a ton of water, which is also super beneficial for the skin.
When it comes to her other skincare secrets, well, let's just say you ought to listen up!
Alison Sweeney shares simple steps for skincare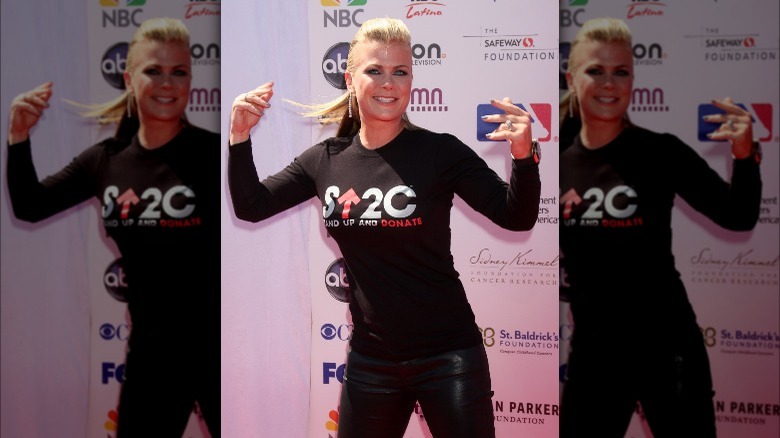 Kathy Hutchins/Shutterstock
Alison Sweeney told Allure in 2014 that the best beauty tips are often the simplest — like staying hydrated by always keeping a bottle of water nearby. "My mother always taught me to use sunscreen every day," she also imparted.
It seems sunscreen is a beauty product that the soap star seriously never leaves home without, sharing with Parade in 2016, "I have a sunscreen that I always keep in my bag. It is always important to have sunscreen, but even more so in L.A."
Sweeney's fans may be surprised to learn that the longtime Hollywood staple also relies on an affordable drugstore product to keep her skin and lips moisturized: Aquaphor. "I also always have Aquaphor in my purse," Sweeney gushed.
Indeed, the 45-year-old's skincare secrets are nothing if not accessible, with the star telling PopSugar that as a younger actress, she wishes she'd known "how important it is to wash your face every night before going to bed and remove all traces of makeup."
Alison Sweeney is still a little bit Hollywood when it comes to skincare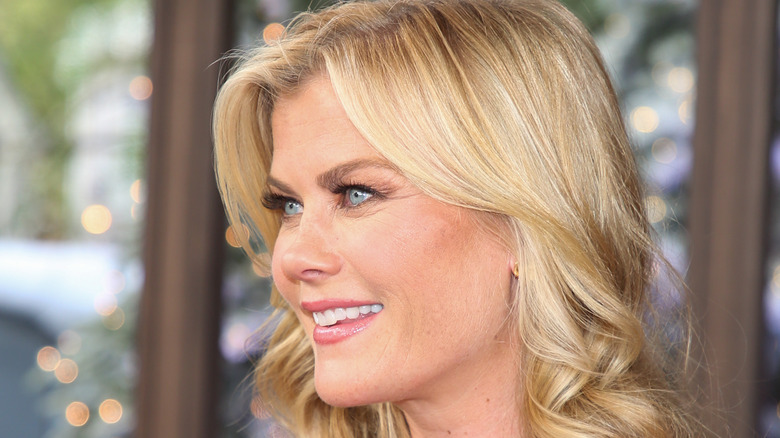 Paul Archuleta/Getty Images
Washing your face, using sunscreen, moisturizing and hydrating: It's all in a day's skincare routine for Hallmark star Alison Sweeney. But while the star is just like us in that she keeps her beauty routine simple and buys Aquaphor at CVS, Sweeney is still devoted to a celebrity skincare product that may be a bit too pricey for many of her fans. As she told WebMD, a favorite moisturizer is LaMer. According to Money, a "tiny" jar of the stuff can set you back $345.
But in the end, despite her expensive preference for skin cream, Sweeney seems to always go back to basics to keep her skin looking its best, noting to WebMD that getting enough sleep is key. 
Her ultimate advice on balance and maintaining a healthy lifestyle? "Remember that your health applies to any goal you're striving to attain. No matter what you're working for in life, it's important to remember it's about the journey," she says.