The Startling Reason Why A Female State Senate Candidate Was Punched In The Face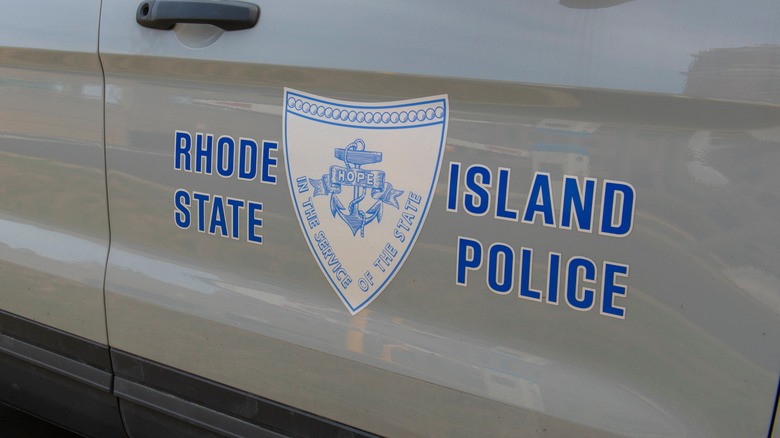 Wangkun Jia/Shutterstock
No matter where you land on the issue of reproductive rights, the overturning of Roe v. Wade has caused a massive uproar since it was announced. While many citizens and political figures have celebrated the reversal of the 1973 case, many have also taken to the streets and outside the Supreme Court to protest, according to NBC News. Alexandria Ocasio-Cortez was one representative who protested on Friday in D.C. (via Newsweek). The Congresswoman received some criticism from her fellow House representative Marjorie Taylor Greene, who claimed AOC "launched an insurrection" on the Court. 
However, Ocasio-Cortez responded on Twitter, "I will explain this to you slowly: exercising our right to protest is not obstruction of Congress nor an attempt to overturn democracy," before clapping back with, "If one were a heinous enough person to do that, they'd likely seek a pardon for it too. But only one of us here has done that. And it ain't me." Tensions seem to be high not just among those in the U.S. House of Representatives, but among State Senate candidates as well. 
A fight broke out at a Rhode Island protest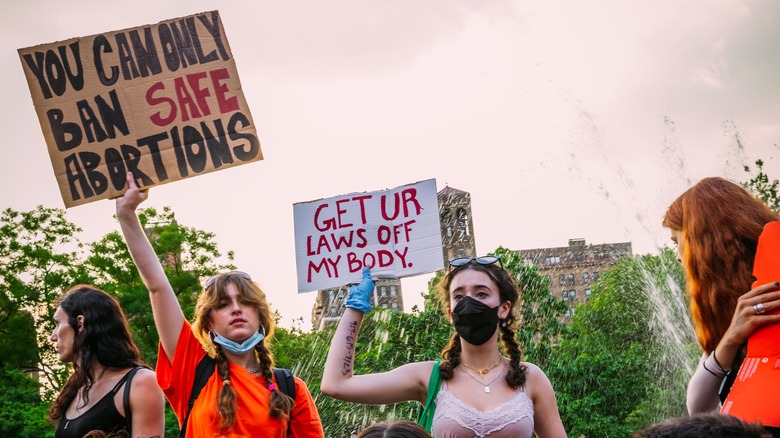 Jfern Visions/Shutterstock
Rhode Island State Senate candidate, Jennifer Rourke, was one of the many protestors outside the State House following the announcement of the overturning of Roe v. Wade on Friday (via Providence Journal). While the protest was reportedly peaceful at first, a fight broke out after some counter-protesters arrived and a few arrests were made. One of the people arrested was Jeann Lugo, who was running against Rourke for the state Senate seat and allegedly assaulted her (via New York Post). 
Rourke shared on Twitter the morning after the protests, "I'm a reproductive rights organizer & State Senate candidate. Last night, after speaking at our Roe rally, my Republican opponent — a police officer — violently attacked me." Along with the tweet, Rourke also shared a clip of the protest, which appears to show Lugo punching Rourke in the head. The off-duty cop was placed on paid leave due to a criminal investigation, according to NBC News, before eventually turning himself in. Lugo will be due back in district court in July for his re-arraignment.
Rourke, on the other hand, was brought to the hospital for CT scans following the attack, according to CNBC. The Rhode Island Political Cooperative Chairwoman also shared on Twitter Saturday morning, "This is what it is to be a Black woman running for office. I won't give up."