Jeff Lewis Dishes About Working With Celebrity Clients On Hollywood Houselift - Exclusive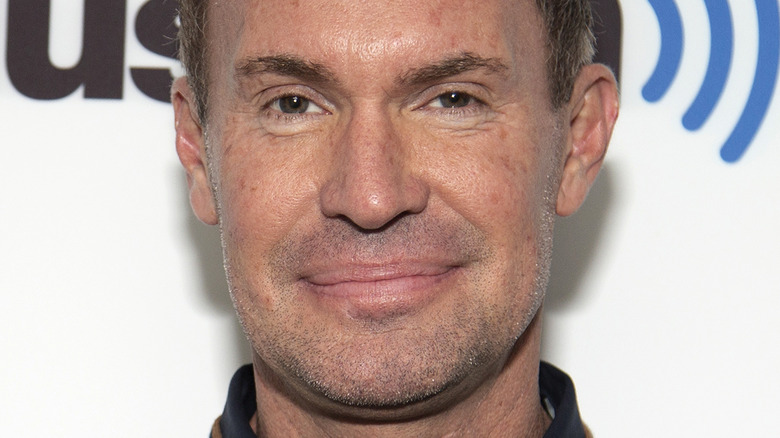 Santiago Felipe/Getty Images
You know the typical house-hunting show trope that's been turned into meme-worthy content — "We're Annie and Paul, and we work as traveling cat trainers. We're looking for a house for our growing family and have $2 million to spare," a run-of-the-mill couple says during a confessional. While the reality isn't this extreme, some home-centered shows do feel a bit out of the realm of relatable, and not in a way that leaves us feeling inspired to turn our own homes into dream spots. 
But if you're in the market for a new design show and want to leave your viewing experience having witnessed some of the most amazing home improvements that money can buy, look no further than Jeff Lewis' new Amazon FreeVee series, "Hollywood Houselift with Jeff Lewis." Joining his crew and, of course, Lewis — who has been behind shows including "Flipping Out" and "Interior Therapy with Jeff Lewis" — viewers go behind the scenes of some of the most impressive homes in Southern California. What's more, they're owned by some pretty big celebrities.
Working with a large roster of celebs, Lewis collaborated with the talented A-listers to fulfill their home desires. From "Black-ish" star Anthony Anderson to "That 70s Show" alum Wilmer Valderrama to the iconic Melissa Rivers, Lewis' clientele is anything but ordinary, and we sat down with him for an exclusive interview to get the 4-1-1 on what it's like being a designer to the stars.
He fulfilled the unmet wishes of celebrity clients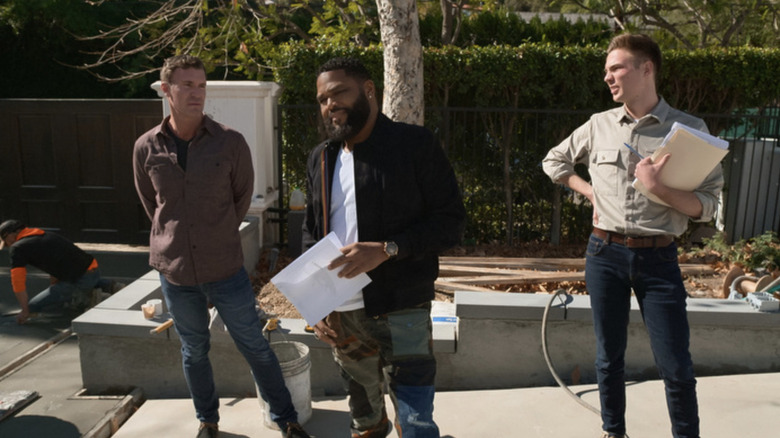 Courtesy of Amazon Freevee
There's nothing more frustrating than working with a collaborator, only to have them not fulfill their side of the deal — from elementary school group projects to professional relationships and everything in between. Some of Jeff Lewis' clientele featured on "Hollywood Houselift" found themselves in that boat. Lewis shared that one such client, Anthony Anderson, had been let down by a contractor, presenting the opportunity for Lewis to step in.
"[Anderson] had a contractor, he had what was supposed to be a one-year budget, a one-year timeframe for the remodel, [and it had] been three," Lewis told us. "He was very frustrated with contractors, subcontractors, bad experiences, and didn't really have too much trust in people ... I came through for him, and as I came through, he trusted me."
Lewis further shared that he and Anderson still work together to this day, but he had to "prove" himself in those earlier collaborations. "With a lot of these celebrities, they didn't know what to expect, and then I work directly with them," Lewis said of the process.
What sets celebrity clients apart from the crowd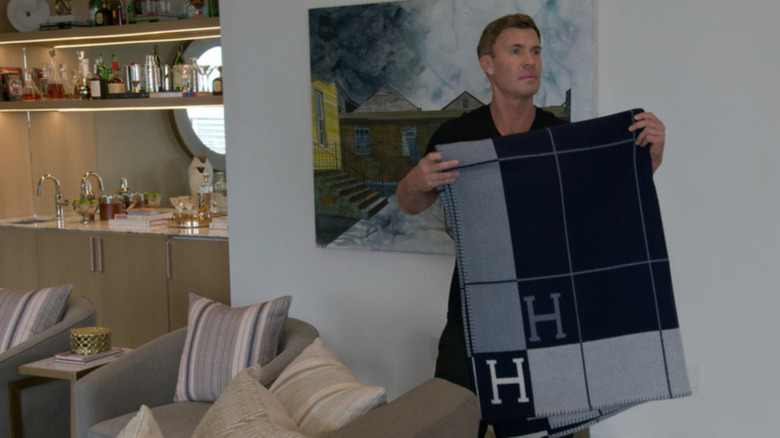 Courtesy of Amazon Freevee
Unlike your typical house renovation show, Jeff Lewis' "Hollywood Houselift" shows the celebrity clientele working directly with Lewis on their projects. From shopping together to contributing to design ideas, the celebrities are very much in on the experience, and Lewis expressed that this anomaly truly sets A-list clients apart from the pack.
"The celebrities that we worked with are actors and musicians, so these are creative people," Lewis told us. "I've worked for attorneys, and doctors, and when you're working with these actors, and these musicians, they're very creative, they're artists. I found a lot of them much more involved and invested in the renovations and the remodels than my non-celebrity clients."
Calling it a "fun process," Lewis shared that working with creatives pushed him as a designer, as he was more willing to pick up out-of-the-box design choices that the celebs themselves were interested in.
"It was more collaborative than what I'm used to. I've learned things. They would point to things that I wouldn't normally pick for myself and I thought, 'Okay, let's see if that would work,' and it did," Lewis shared. "It really was a fun, creative process for me."
"Hollywood Houselift" premiered on Amazon FreeVee on June 10 and will drop new episodes every Friday through July 29.