How The June 28 New Moon Will Affect You If You're A Virgo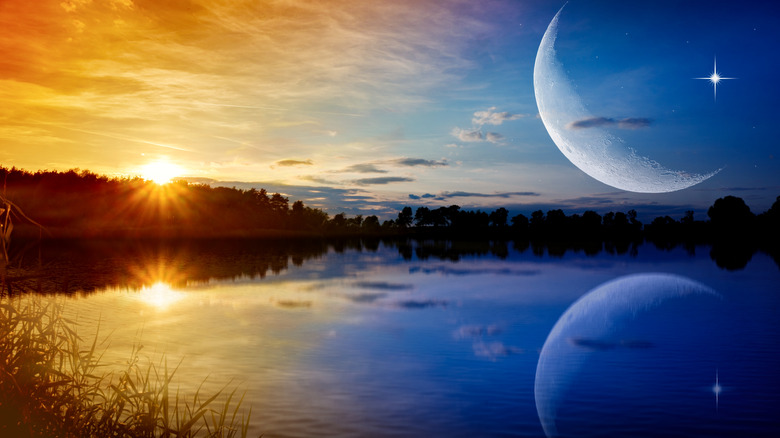 yaalan/Shutterstock
The new moon on June 28 falls under the sign of Cancer and is set to highlight some more personal parts of life (via Bustle). The first official new moon of summer brings with it tons of renewed energy for many members of the zodiac, as well as the feeling of a clean slate, per Refinery 29. Astrologer Iva Naskova tells the outlet that this lunation is the perfect time to count your blessings and practice gratitude for all of the amazing things in your life.
Meanwhile, astrologer Narayana Montúfar notes that this month's new moon should also be used to dream big and set goals for the upcoming months. "It's time to set a new foundation for ourselves and be ambitious when setting new goals that will take us into the fall. The luminaries will be clashing with Jupiter in Aries, reawakening our ambition to succeed," she advised.
If you were born under the sign of Virgo, the new moon may prove to be a very social time for you.
Virgo should focus on building connections during the new moon on June 28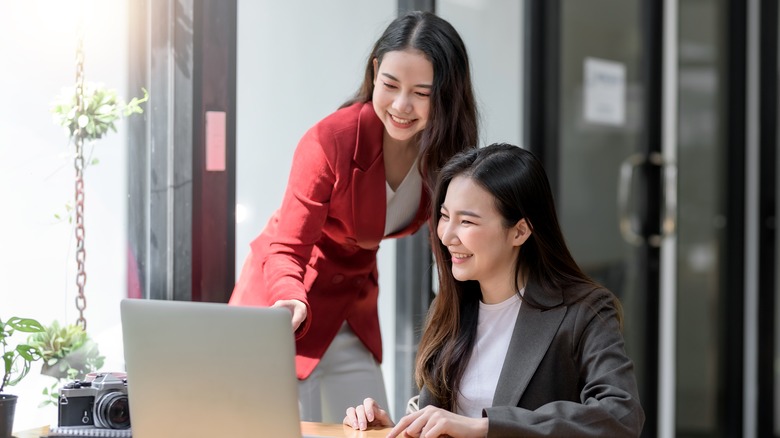 Amnaj Khetsamtip/Shutterstock
If you're a Virgo (born between August 23 and September 22), the new moon on June 28 could prove to be the perfect time to spread your wings and make some new connections. According to InStyle, the lunation lands in Virgo's 11th house of networking and could give you the push you need to focus on teaming up with a co-worker for an important project or simply to strengthen your collegial bonds a bit more.
Woman & Home notes that our Virgo friends may also want to expand their social circles during this time. The sign is known for being a great friend and having meaningful one-on-one relationships. Now is the time to meet some new people, whether that be for work, dating, or friendship. You deserve to have people in your life that you can lean on as much as they lean on you, and finding those people should be a priority during the time of the new moon.
Virgo should make time for their favorite hobbies during the new moon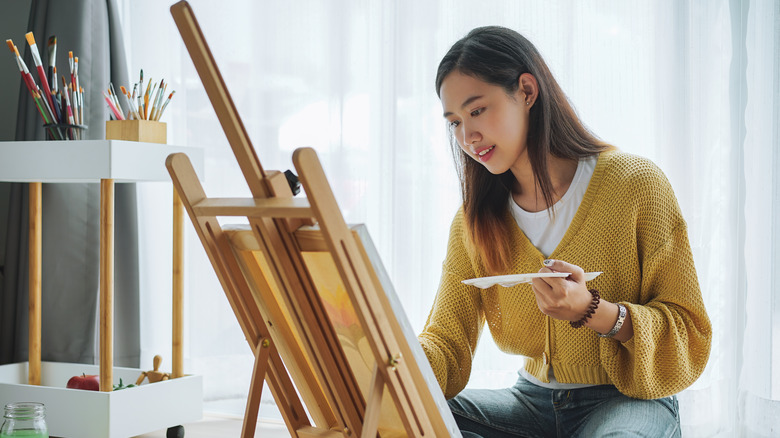 kenchiro168/Shutterstock
Cosmopolitan reveals that Virgo may also be going through a period of transformation during the new moon on June 28. Everyone has gone through tough times in life that have changed them, and if that is currently how you're feeling now, just know that you have the ability to turn a bad situation into something positive. Sit down and really think hard about what you want out of life, remove all of the toxic people and things, and set goals that you'll be excited to achieve. This transition may not be easy, but it will be worthwhile.
Allure adds that Virgo may also be feeling a pull toward some neglected hobbies during the new moon. The earth sign may have pushed aside some of the activities that they enjoy in recent months, and now is the time to start them back up. So pick up that paintbrush, sit down and write poetry, break out the tarot cards, dig in the garden, or whatever else makes your soul smile. Hobbies have been proven to reduce anxiety, so it's never a bad idea to set time aside for your passions! 
It seems that the new moon could be a very busy and productive time for Virgo. However, the sign is equipped to handle it with poise and grace as they figure out what the next chapter holds.