How The June 28 New Moon Will Affect You If You're A Gemini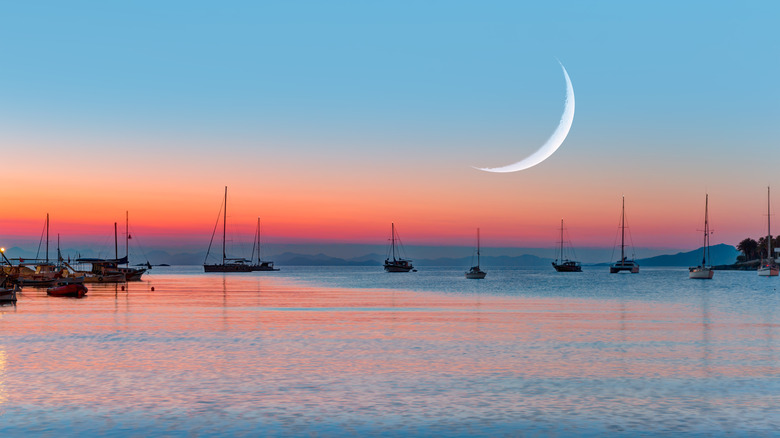 muratart/Shutterstock
The new moon on June 28 marks the very first lunation of summer, per Nylon. The lunar event takes place in the sign of Cancer and may be the right time to focus on your home. The outlet notes that Cancers love to beautify their living spaces and that those vibes may be transferred to other members of the zodiac during the new moon. So pick up your broom and get to work deep cleaning your space, clearing out the clutter of old and unwanted items, and maybe adding some fresh flowers or new decor to spruce things up a bit.
Refinery29 notes that while the new moon in Cancer may highlight your home, it can also pull focus to the people who "feel like home" in our hearts. "It is a spiritually powerful time when we are able to connect with the people we love on a deeper level and realize that life is better when you have the people you love close to you," astrologer Iva Naskova tells the outlet. "We should use this moon to give forgiveness, let go of past pain, and prepare to start fresh, energized, and liberated from toxic traits and energy." Say "I love you" loud and proud this week — you may just turn someone's day around.
If you're a Gemini, the new moon may also highlight your finances.
Geminis should focus on finances and abundance during the June 28 new moon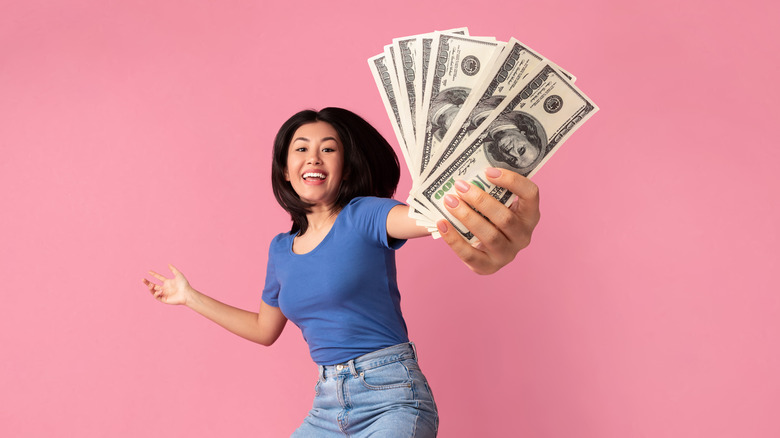 Prostock-studio/Shutterstock
For those born under the sign of Gemini (May 21 to June 20), your finances may come into play during the June 28 new moon. The lunation falls under Gemini's second house of income and may inspire the sign to come up with a great moneymaking idea or to start a brand-new venture with family or friends, per InStyle.
Woman & Home reveals that the new moon is all about abundance for Gemini, who should face their fears about their finances head-on to end the month. Because a Gemini is so charismatic and rich with personality, the new moon will motivate you to take those traits and put them towards earning more money. Evaluate your skillset and your self-worth during this time and decide whether or not you feel like you are being compensated fairly for the work you've been doing. Advocate for yourself if need be, and don't be afraid to dream big with ideas for the future of your finances.
Geminis may crave alone time during the new moon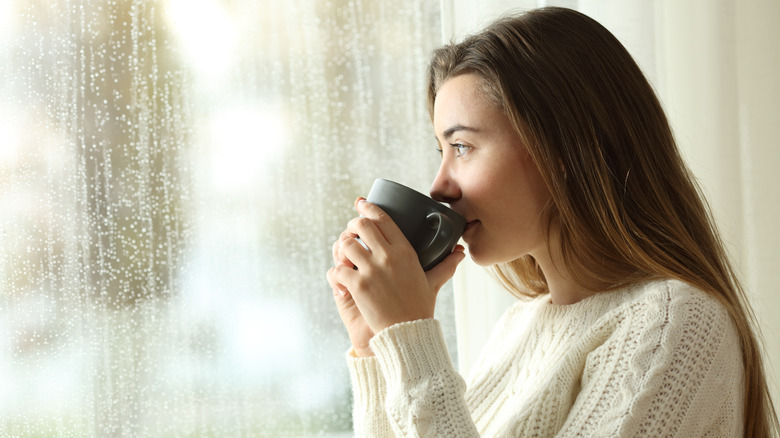 Antonio Guillem/Shutterstock
According to Cosmopolitan, Geminis will be getting a big boost during the June 28 new moon. While your finances may be the area that experiences the upswing, other parts of your life may also be infused with new energy. If you make your goals a priority during this time, you may just find that there is plenty of good coming your way. Just remember to keep moving forward even if you feel like you've hit a roadblock.
Allure notes that Geminis may feel the need to spend some time alone. The air sign may need time to reflect on everything going on in their life and could benefit from some extra nights at home to rest and relax. Of course, self-care is always key during times of low energy. While the summer months are sure to bring parties, barbecues, and other fun events, Geminis will have to keep track of their social and emotional batteries to ensure that they're not getting drained by the hustle and bustle that the season often brings.
The outlet also suggests leaning into the quiet activities that calm your soul. Whatever quiets your mind and boosts your energy is an activity that you should make time for amid the lunation.
It seems that Gemini is in for some great things around the time of the new moon, but rest will also be important during this time.