Why Prince Harry Really Hates Twitter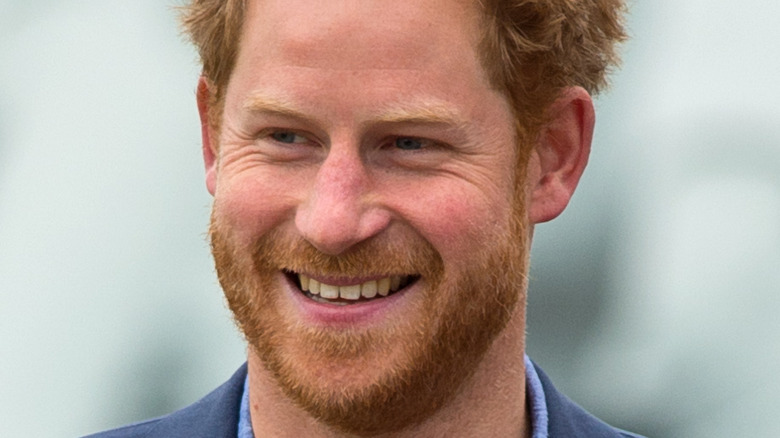 Ben A. Pruchnie/Getty Images
There's been speculation that someone else knew about Megxit before Queen Elizabeth after an insider revealed the bombshell conversation Prince Harry had with Oprah ahead of his U.K. exit. Andrew Morton, Princess Diana's biographer, shared during an appearance on The Mirror's "Pod Save the Queen" podcast that the Sussexes began planning their escape much sooner than anybody realized. "Harry was having conversations in a London hotel with Oprah Winfrey back in November 2018, just six months after they'd been married," he divulged. "So they were thinking about a different direction of travel pretty early on." 
In their tell-all interview with Winfrey, Harry and his wife, Meghan Markle, detailed how intense press intrusion made it virtually impossible for the couple to continue living in Britain, let alone raise a family there. An unaired clip posted to OprahMag.com showcases how simple their demands were, with Markle asserting, "I think everyone has a basic right to privacy. Basic. We're not talking about anything that anybody else wouldn't expect." In fact, the duchess argued that just because someone posts a photo on social media, or even shares it in person, doesn't mean anyone should have access to the whole "camera roll."
According to Markle, "it's about boundaries" and "respect" when it comes to social media. Harry clearly agrees, as he's previously taken a firm stance against Twitter in particular.
Prince Harry values his privacy more than anything else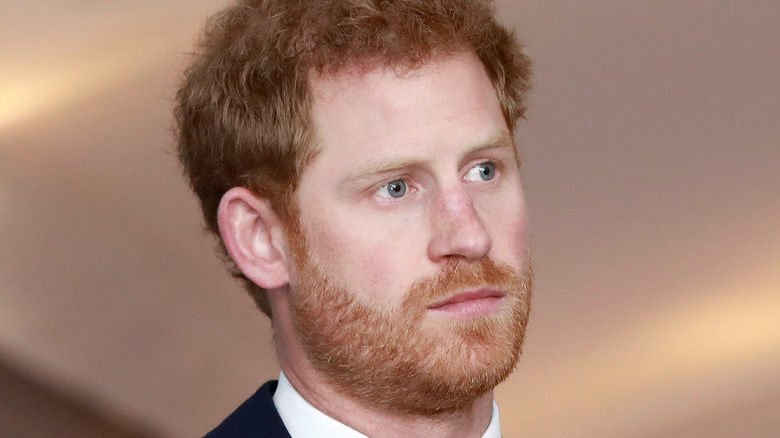 John Phillips/Getty Images
Prince Harry made his feelings about Twitter perfectly clear in 2014 while meeting with students in London. The Duke of Sussex was chatting to the "digital media champions" who were busily promoting one of his favorite events, the Invictus Games, when the subject came up (per the Daily Mail). "I really quite hate Twitter," Harry acknowledged, after being asked whether he would be live-tweeting during the competition.
"I would love to get involved and go on social media and if it was for causes like this I really would," the prince elaborated. "The issue for myself and my family, put quite simply, is that it's very hard for me to tweet about the Invictus Games and tweet about something that means a lot to me, whereas I at the same time really quite hate Twitter by the invasion of privacy." 
In particular, Harry took issue with his whereabouts being published and every word and action dissected endlessly by the public. Ironically enough, photos of the royal soon filled Twitter, with many students gushing about how wonderful it was to meet him. As The Sunday Times confirmed (via The Guardian) Harry and his wife, Meghan Markle, quit social media entirely after defecting from the royal family, reasoning that they would rather focus their attention on building a life for themselves in the U.S. 
The Sussexes reportedly had no plans to re-engage with their millions of followers on Instagram after encountering a huge amount of hate online.
The Sussexes have been accused of hypocrisy when it comes to privacy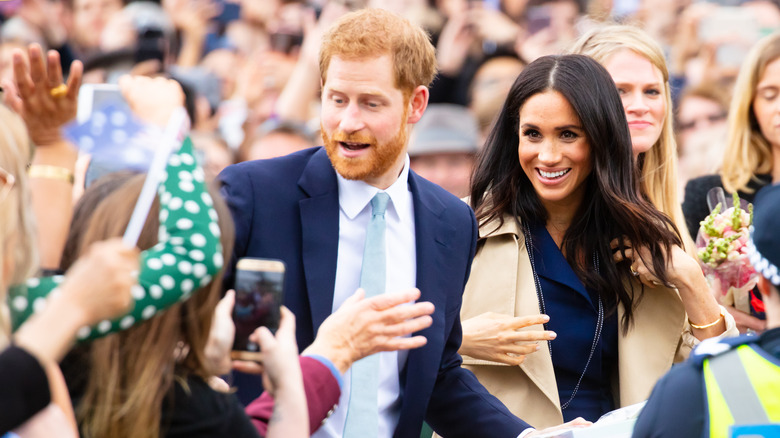 FiledIMAGE/Shutterstock
Meghan Markle notably received a public apology after winning her lawsuit against Associated Newspapers in January 2022. Per The Guardian, the duchess was due to collect a symbolic £1 in damages from the high-profile "privacy invasion" case. A judge ruled there weren't grounds for The Mail on Sunday to publish the contents of a private letter Markle had written to her estranged father, and she was victorious in proving her copyright had been infringed upon. 
In her response to the landmark ruling, the former actor railed against a "tabloid industry that conditions people to be cruel, and profits from the lies and pain that they create," (via The Guardian). Despite Markle and husband Prince Harry's fight for privacy, several commentators have accused them of behaving hypocritically by, as they see it, courting attention wherever the couple goes. Express notes royal expert Angela Levin criticized the Sussexes for greeting onlookers at the queen's Platinum Jubilee. 
"I was very angry when they wound the window down of the car that they were carrying in, that was a blackout window and they wound that down and waved out of the window so everyone would see," Levin raged. "They are people that fought for more security, the upmost security, yet they were happy to wind the window down and wave ..." 
Considering this, and other negative feedback surrounding their every move, the Sussexes have maintained their disconnection from social media since stepping down as senior members of the royal family.