Why The Young And The Restless' Chloe Really Changed Her Name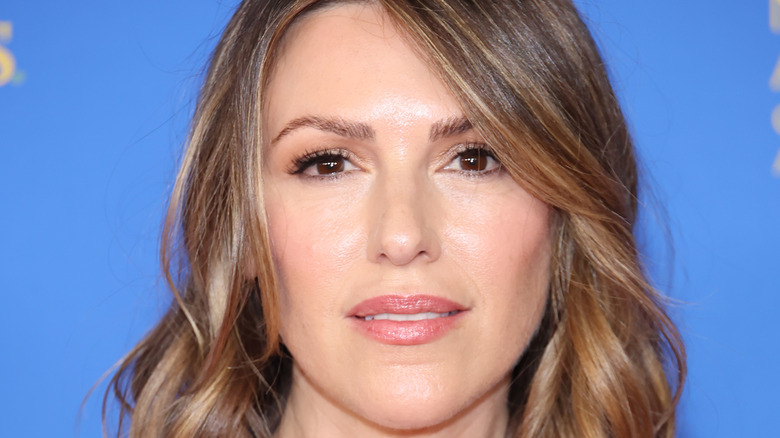 Amy Sussman/Getty Images
A model handler with a sharp tongue named Chloe Mitchell first appeared on "The Young and the Restless" in 2008. The character is played by soap vet Elizabeth Hendrickson, who had previously portrayed the role of Maggie Stone on "All My Children" from 2001 to 2007. Chloe was first introduced on "Y&R" as a vixen character with an attitude problem, but when viewers learned more about her backstory, it became clear why she had a chip on her shoulder.
Just six short months after arriving in Genoa City, Chloe found herself pregnant by Billy Abbott and passing her child off as Cane Ashby's, whom she had already become engaged to (via Soaps). After having a quickie wedding, she and Cane (Daniel Goddard) headed to the Chancellor mansion for their engagement party/wedding reception so she could be introduced to his "family" as he was pretending to be a Chancellor at the time. When they arrived, the couple was met by matriarch Kay Chancellor (Jeanne Cooper) and her trusty maid Esther Valentine (Kate Linder). It was at that moment that everyone learned that Chloe Mitchell was really Esther's daughter, Katherine "Kate" Tina Valentine, who was born on-screen in that very mansion in 1990.
So how exactly did Kate become Chloe and why did she keep her true identity a secret for so long?
Kate/Chloe was resentful of her upbringing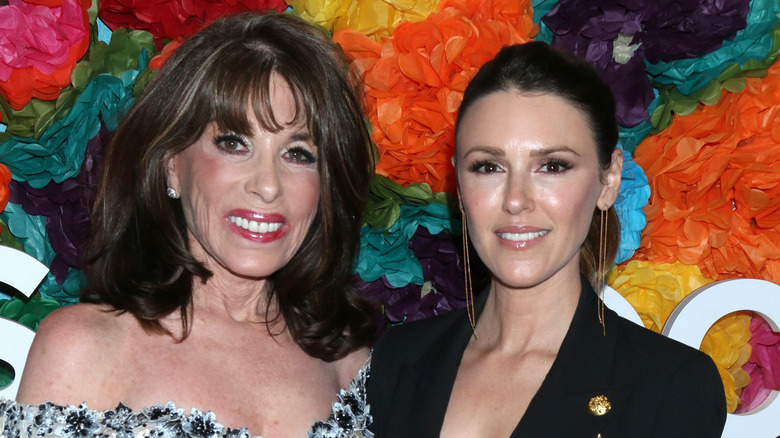 Kathy Hutchins/Shutterstock
Esther Valentine was first introduced as the Chancellors' maid in 1982 and remained in the position for several decades. It was during a brief hiatus in 1990 that she had a one-night stand with a plumber nicknamed Tiny and became pregnant (via Soap Central). She didn't know Tiny's real name or have any way to track him down so she resigned herself to the fact that her child would not know her father. When her daughter was born, Esther named her Kate in honor of her friend and employer Katherine "Kay" Chancellor (via Soaps in Depth). Kate did not appear often as a baby on the show and was soon shipped off to boarding school on Kay's dime, not to be seen again until 2008.
Chloe revealed to her new husband Cane Ashby that she was sent away to boarding school at a young age and had very little contact with her mother and was basically raised by strangers. Not only was she resentful of Esther for sending her away, but she was also embarrassed that her mother was a servant (via Soaps). After graduating, Kate changed her name to Chloe Mitchell, hoping to distance herself from her history. However, both Kay and her mother recognized her instantly even though she had changed her appearance quite drastically since the last time they'd seen her.
Chloe and Esther rebuilt their relationship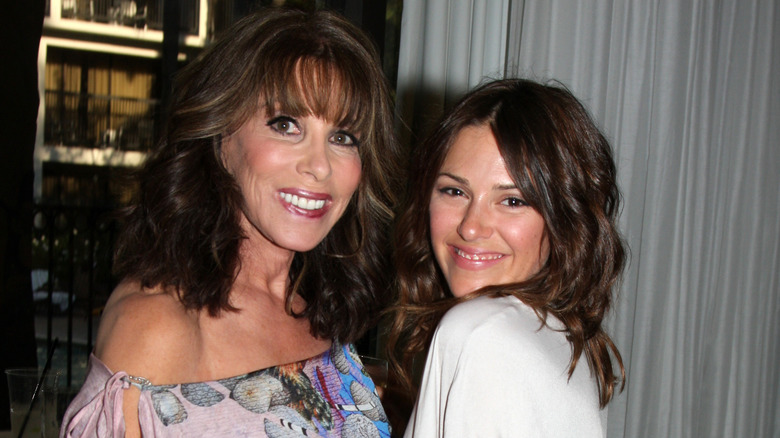 Kathy Hutchins/Shutterstock
After reuniting with her mother, Chloe explained to Esther why she felt so angry and abandoned. Esther tried to make Chloe understand that she had sent her away to have a better life so that she wouldn't end up like her (via Soap Central). After Chloe's baby Delia was born and the truth about her paternity came out, Esther brought her daughter and granddaughter to stay with her at the Chancellor mansion since they didn't have anywhere else to go. It was during this time that the two grown women were able to build a mother-daughter relationship as adults.
In the years since Chloe and Esther reunited, the two have remained close and Esther has supported her daughter through many ups and downs, including two more marriages, little Delia's tragic death, and the birth of her twins, Bella and Miles. To this day, Esther regularly dotes on her grandchildren and often takes care of them. 
Recently, Chloe has been pushing her mother to create more of a social life for herself and even helped her begin online dating (via SoapDirt). It's clear that despite Chloe's tumultuous childhood and Esther's well-intentioned mishaps that the two women share an unbreakable bond.