How The June 28 New Moon Will Affect You If You're A Capricorn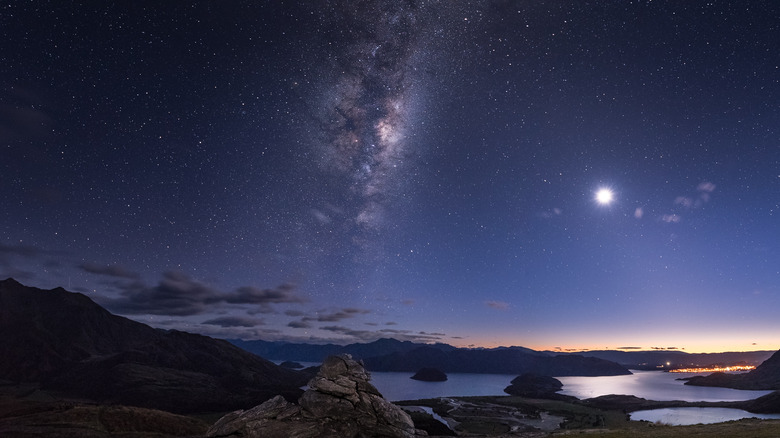 ELX_IMAGES/Shutterstock
New moons are a chance for new beginnings, and the June 28 new moon is the perfect window for a brand new slate as we officially enter summer. Summer is a time for letting go and having a good time, holding the promise of new memories and longer hours of sunshine and joy. While new moons can be an exciting time for manifestation, they can also harbor a lot of intense emotions and urge you to unpack them. Well, Refinery29 promises that this is the "most positive new moon of the summer."
Astrologer Narayana Montúfar reveals that this new moon possesses a lot of renewing energy that everyone should harness, saying, "It's time to set a new foundation for ourselves and be ambitious when setting new goals that will take us into the fall." The new moon lands in Cancer, but don't be afraid of Cancer's sensitive side — embrace your emotions as they will guide you to what you need to ask of the new moon, per Elite Daily. Montúfar reminds you, "As hidden emotions and new realizations come up, they will instigate a new way of approaching relationships and feelings."
It may land in Cancer, but this new moon is heavily impacting a few signs, and Capricorn is one of them.
It's time to ask yourself what you really need from a relationship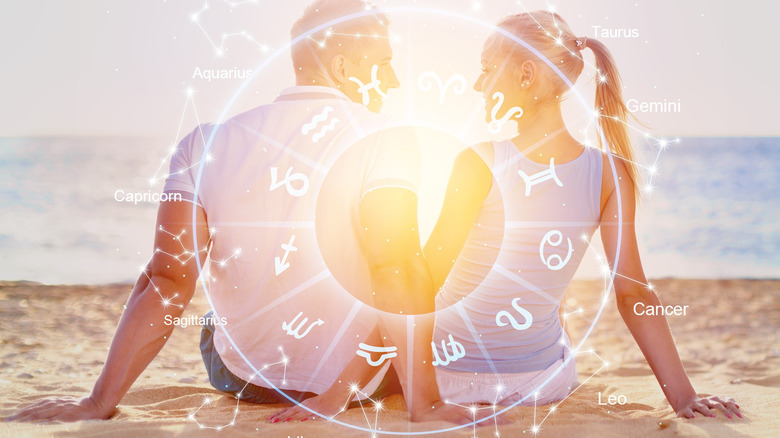 Billion Photos/Shutterstock
It's time to zero in on your relationships, Capricorn (December 22 – January 19). This new moon in Cancer is shining a spotlight on your relationships, and that includes the romantic ones as well as even family. June 28's new moon happens to land in your seventh house of partnerships, per Woman and Home. You may have been getting complacent and comfortable in your current relationships, but it's time for a shake-up and that can only come by asking yourself the hard questions. Have you outgrown these relationships? Is it time for a new chapter? 
Don't worry, this doesn't necessarily mean uprooting your life and cutting people off. It could serve as an opportunity to recognize how you can improve your relationships by being honest about what you expect from them and what you're not getting from them. 
The key to this new moon is to open up. Tap into your inner Cancer soft side and be honest with yourself and others. This even applies if you're single and looking for a new relationship, as being honest with yourself about what you're looking for can open you up to receiving what you deserve, per Cosmopolitan.
Opening up can only help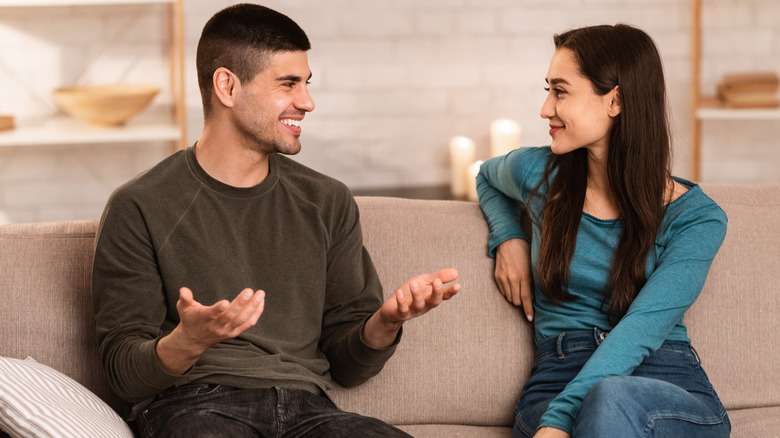 Prostock-studio/Shutterstock
With great vulnerability comes great power. You're used to repressing your emotions, Capricorn, and you've convinced yourself that this is the best way to protect yourself, per Costar. But the truth is that holding in your truth is preventing you from living in it. Your self-preservation mode can wind up holding you back from experiencing all that a relationship has to offer. Bustle urges you to use this new moon as a chance to improve and heal your relationships by being more open and honest about how your partners are making you feel. 
The June 28 new moon is here to protect and guide you through this, especially if you're worried about these confrontations rubbing people the wrong way. As long as your intentions are in the right place, opening up can help your relationships grow stronger, per Stylecaster.
 Astrologer Iva Naskova explains the positive energy this new moon brings to relationships, "It is a spiritually powerful time when we are able to connect with the people we love on a deeper level and realize that life is better when you have the people you love close to you," she told Refinery29.