Actress Lyrica Okano Explains What Drew Her To Press Play - Exclusive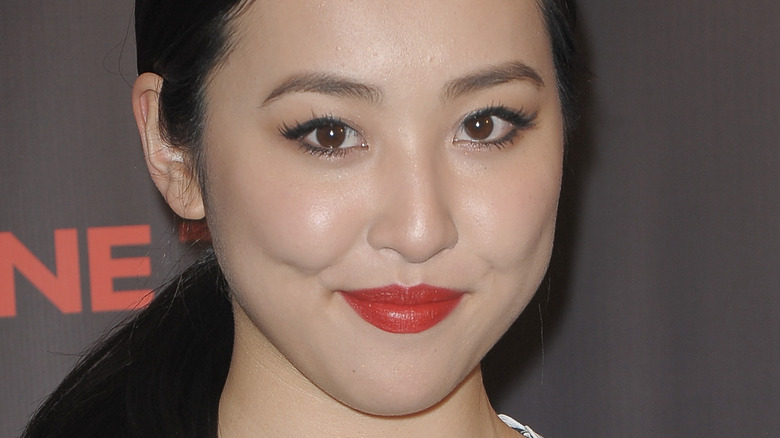 Chance Yeh/Getty Images
Lyrica Okano found breakout success playing Nico Minoru in Marvel and Hulu's "Runaways" from 2017 to 2019. The witchy character wielded a staff and magic harvested from a dark dimension to help save the day alongside a cast that included the likes of Virginia Gardner and Gregg Sulkin. Being a part of a Marvel series is hard work, though. Several actresses from the Marvel Cinematic Universe have detailed the extensive workouts and dedication that goes into prepping for a role. That's not to mention the emotional toll of playing a darker character like Nico. 
In an exclusive interview with The List, Okano explained that she loved the role but was feeling worn down in 2019. Luckily, another opportunity came along once her time as a Marvel hero came to a close. After hanging up her staff and goth wardrobe, she traveled to Hawaii to work on a romantic thriller called "Press Play." The project stars Clara Rugaard as Laura, a heartbroken partner who travels back in time to save her deceased partner, Harrison (Lewis Pullman), by listening to a mixtape they made together. Okano's character, Chloe — Laura's best friend and Harrison's step-sister — is a drastic departure from Nico and brings some levity to the saga.
The time travel component isn't too far of a jump from her time with Marvel. However, it flips the traditional romance genre on its head and brings a fantasy component into the mix. In our interview, Okano explained what drew her to "Press Play" and how she spent her time in Hawaii while the cameras weren't rolling.
Lyrica Okano is a 'sucker' for love stories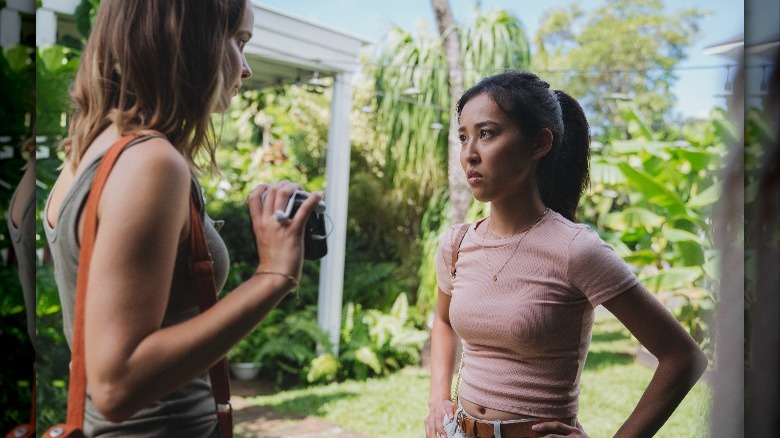 The Avenue
"Press Play" puts a fresh spin on the typical romance. But the fact that it was a love story is part of what drew Lyrica Okano to the project. "I've always been a sucker for them," she told The List. She was also impressed by the way that the project wove music by the likes of Japanese Breakfast and Father John Misty into the plot. "When it got to the time travel part with the tape recorder, I was like, 'Oh my gosh, that's genius.' I love music, and every time I listen to music, it's a very nostalgic experience for me where I do travel back in time in my own mind."
Okano shared that "Press Play" allowed her to "bring some lightness back into my life." Of course, being in Hawaii before the start of the pandemic only added to the experience. "I was there for two and a half months with Greg and Clara and Louis and Danny and all those lovely people. There's so many beautiful memories," she said. Okano added that she and Clara Rugaard spent time hanging out by the pool. 
"I remember small moments where I'm hanging out with a new friend, [and] every time I think about this movie, I see snippets of that." Several years after filming "Press Play," it was finally released. A lot has changed since then. "It's been a minute, and I'm so happy and excited that it's coming out, but I'm like, 'Oh my god.' Now, I live in West Chester, Pennsylvania and things are so different. Meanwhile, this film is coming out. Life is wild."
"Press Play" is now playing in select theaters and is available for rental and purchase digitally and on demand.