Princess Diana Never Fulfilled Her Dreams Of Becoming A Ballerina For One Key Reason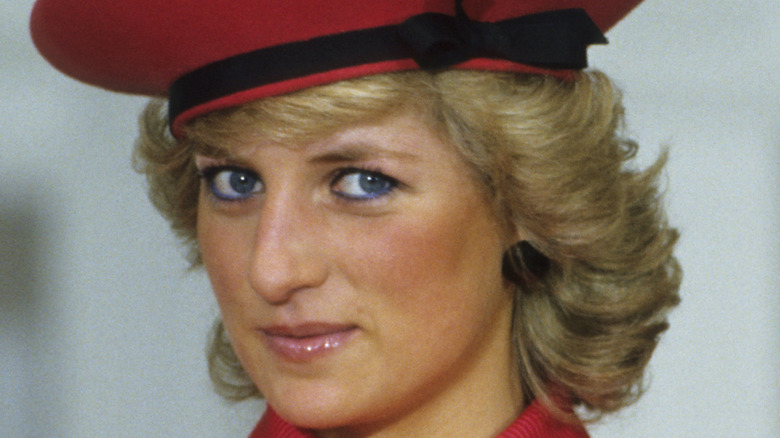 Georges De Keerle/Getty Images
The British royal family tends to keep just about everything in their personal lives private. They're reportedly very strategic with the information they put out to the public. Unless, of course, you're talking about Princess Diana. When she married into the family, she was seen as a breath of fresh air, which is one of many reasons why she earned the nickname "the people's princess" (per CNN). She spoke openly about the things she was passionate about, and one of those subjects was ballet. Unfortunately, Diana couldn't fulfill her dream of becoming a ballerina for one major reason, but it's probably not what you think. 
It was no secret that the people's princess loved to dance. Not only did she take lessons growing up, but as soon as she married Prince Charles, she began supporting the English National Ballet by attending performances and leading fundraisers for the company (per Classic FM). Diana had dreamed of being a professional dancer someday — not a princess — but there was one major detail that held her back from her dream, and it wasn't something she could easily overcome. 
Princess Diana was too tall to be a ballerina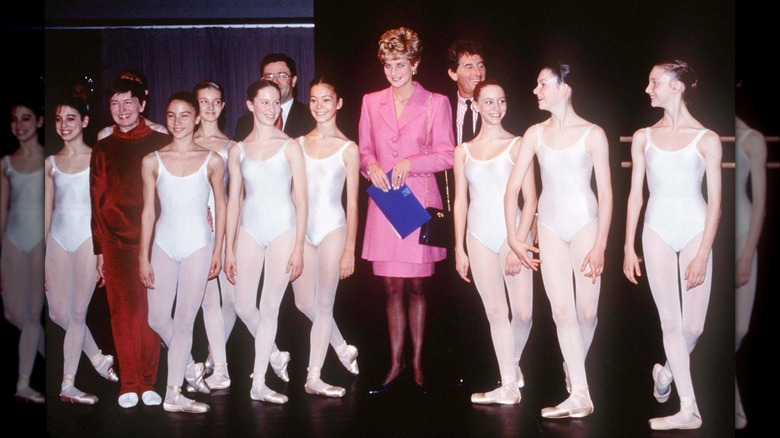 Anwar Hussein/Getty Images
While height doesn't matter for a career in teaching or running a business, there are some professions where it makes all the difference. According to Reader's Digest, the sad but honest truth is that Princess Diana was too tall to ever have a career in ballet. The publication says that Diana was approximately 5 feet 11 inches tall. Unfortunately, that left her a whopping six inches too tall to become a professional ballerina. As outlined by Dance Magazine, professional ballerinas are around 5 feet 5 inches, so they look the same when dancing together.
However, Diana's height didn't stop her from remaining passionate about ballet. "When I first met her you could see that there was a huge shyness. But over time as we went through our dance class, [I] realized just how much dance meant to her," her ballet teacher, Anne Allan, said in the documentary, "Diana: In Her Own Words," (per PopSugar). "She had dance in her soul. I realized the pure enjoyment that it gave her. She loved the freeness [sic] of being able to move and dance. She loved it. I could see it helped to alleviate her emotional life. That was hard for her at that time," Allan explained.
Despite the fact that Diana had to shelve her professional ambitions, she remained an active dancer throughout her life.
She didn't let the setback stop her from performing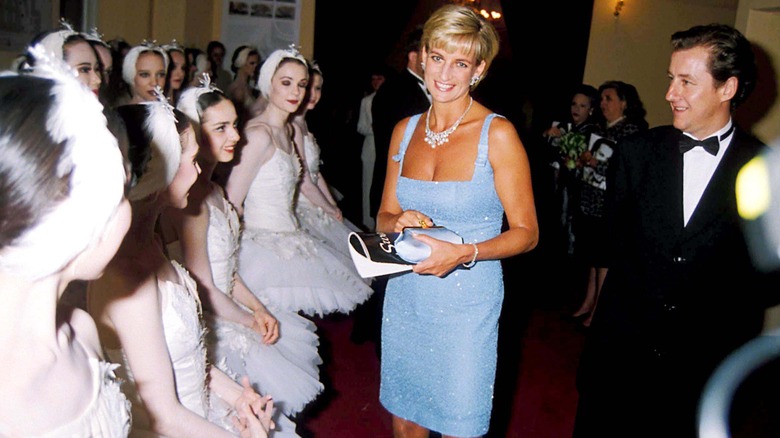 Dave Benett/Getty Images
Though Princess Diana was too tall to become a professional ballerina, it didn't stop her from bringing dance into other areas of her life. She made a surprise performance at the Royal Opera House with professional dancer Wayne Sleep in 1985 (via Vanity Fair). The two danced to Billy Joel's "Uptown Girl." According to Sleep, "[S]he approached me ... when she wanted to perform at the Royal Opera House — it was a private show for supporters and friends of the Royal Ballet. Charles was going to be in the audience and she wanted to surprise him; it was all top secret," (per The Guardian).
Surprisingly, Sleep had some hesitation about Diana's height when it came time to coordinate the dance. "We met in a rehearsal studio in west London ... My first thought was, she's too tall to dance with me, I'll be a laughing stock: I'm 5 feet 2 inches and she's 5 feet 11 inches." He went on to say, "I soon realized she had a good sense of humor, and that we could have some fun with our height difference."
Diana had another headline-making moment when she danced with actor John Travolta that same year. Travolta described the iconic experience, which took place at the White House state dinner, to Esquire Mexico (via People), saying, "I didn't think they'd ask me to dance with her. I had the great privilege and honor of doing so, and I thought, 'There must be a reason for doing this and I better give it my all.'"