Meghan And Harry May Have Inspired William And Charles To Embrace Their Political Sides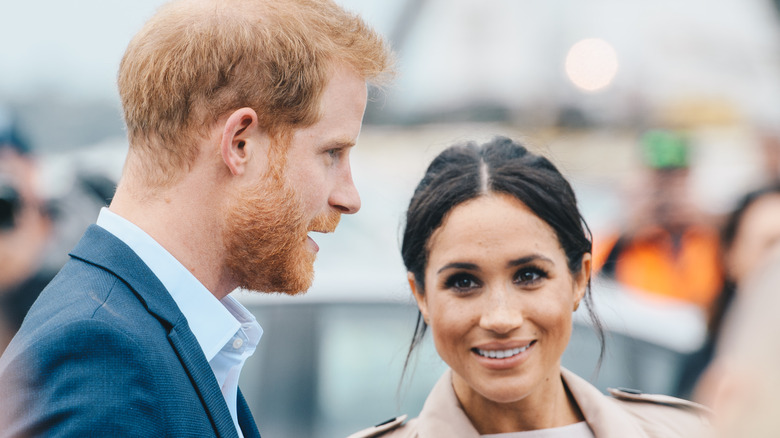 Shaun Jeffers/Shutterstock
The British royal family has historically avoided weighing in on political issues — they don't even vote. Still, they manage to attract negative attention, such as with William and Kate's messy spring tour which was marked by anti-colonialism protests (via Vanity Fair). Perhaps in an attempt to avoid facing another unwanted controversy, the royal heirs have begun to change their tones when it comes to discussing politics, as noted by Newsweek. 
Recently, Prince William and Prince Charles have become more vocal about political issues in a marked departure from tradition. Some speculate that these comments are an attempt to save the royal family's reputation, especially with the younger generations taking on more royal responsibilities in light of Queen Elizabeth getting older and taking a less active role in the monarchy, per CNN. There's also the fact that Prince William is reportedly reinventing his image, and being more vocal on hot-button issues could be a part of that. 
But it seems that both heirs to the throne may have decided to take a page out of Meghan Markle and Prince Harry's playbook.
Meghan and Harry have been praised for their political stances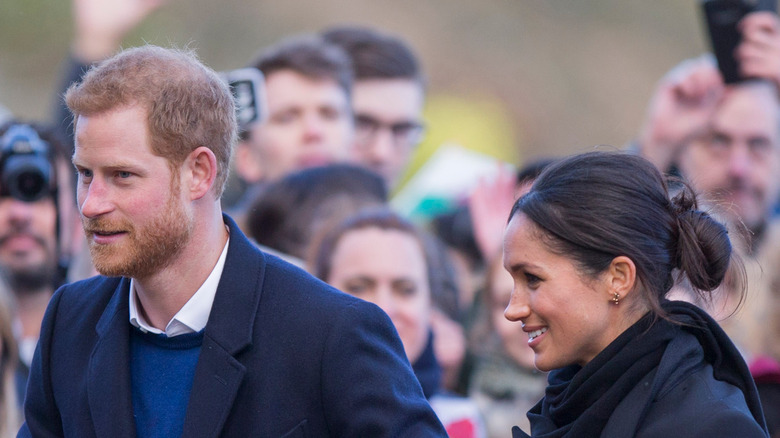 ComposedPix/Shutterstock
Meghan Markle and Prince Harry have shaken up the royal family in recent years and, according to Newsweek, their influence has spread to the royal family. Meghan's Black Lives Matter speech in 2020, for example, seemed to be a turning point for the royal family's silence about racism, according to Vogue. 
While a royal expert told Newsweek that Meghan's vocal support for the Black Lives Matter movement may not have been welcome had she still been a senior working member of the royal family, she and Harry have been heralded for their more political identities. And after accusations of racism within the royal family during their primetime interview with Oprah Winfrey (via Time), the public has applied more pressure on the senior royals to speak out against prejudice.
This isn't the only example of the royal family becoming more political. 
William and Charles have been talking about political issues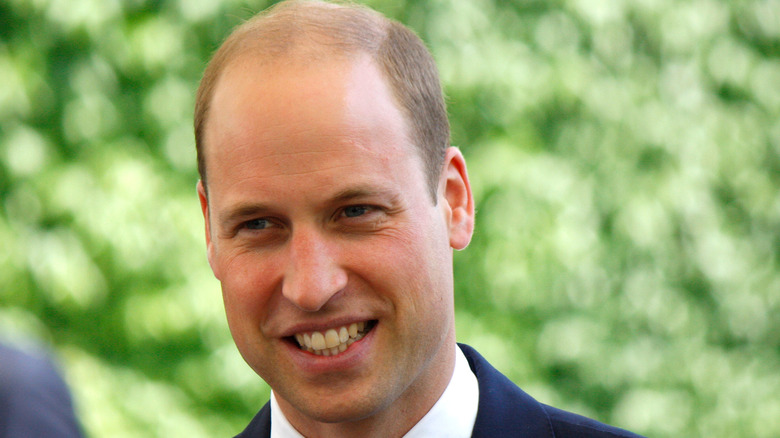 360b/Shutterstock
Prince William got involved in U.S. politics in an unexpected way, writing a letter to the girlfriend of a Capitol police officer who died during the January 6 insurrection. But that hasn't been the only way William has stepped into politics. After the fallout of his royal Caribbean tour with Kate Middleton, William expressed his concern for racism in Britain, according to Harper's Bazaar, noting "how the past weighs heavily on the present." He's also been outspoken about the problem of racism in soccer, tweeting in 2021, "Racist abuse – whether on the pitch, in the stands, or on social media – is despicable and it must stop now."
Prince Charles has been notably vocal about the dangers of climate change for decades, notes The Washington Post. In addition to continuing to speak out about the polarizing issue — recently calling for Britain and its allies to stop "poisoning ourselves" and the environment (via Vanity Fair) — he has also voiced his opinions on immigration, albeit privately. In a leaked conversation, the future monarch reportedly criticized the U.K. for deporting asylum seekers to Rwanda, reported The Times. 
Just how political the royal family will get remains to be seen. It's possible that fears over how their stances will be received by the public will keep them from getting too vocal. "He's got to be extraordinarily careful about this," royal expert Michael Cole warned on "GB News" (via Express). Still, no matter what stances Charles and William are set to take in the future, it seems Meghan and Harry may have rubbed off on them.