How Many Children Does Hallmark Star Holly Robinson Peete Have?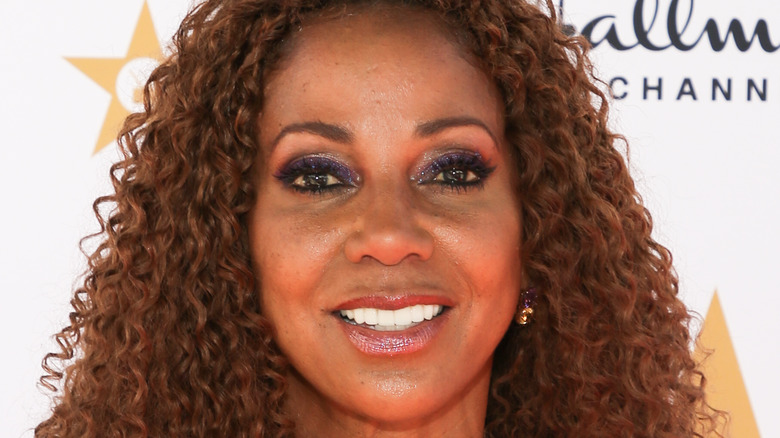 Paul Archuleta/Getty Images
While she is now a Hallmark Channel star, Holly Robinson Peete has been a fixture on television screens for more than two decades. The actress rose to fame on "21 Jump Street," where she co-starred opposite Johnny Depp, and then parlayed that success into roles on "Hangin' with Mr. Cooper," "American Housewife," and "Chicago Fire," just to name a few (per IMDb). She was also one of the original cohosts of "The Talk" before she was fired after one season.
Luckily, she didn't let that setback stop her. Robinson Peete moved on to the Hallmark Channel, where she has starred in movies including four installments of "Christmas in Evergreen," six films in the "Morning Show Mysteries" franchise, and "Our Christmas Journey." And in March 2022, she signed a multi-picture deal with the network. 
"I knew that they were trying to really take their movies and their content into a more diverse and inclusive space, and I wanted to help them do that," she told SheKnows. "They're listening to my ideas. They're allowing me to be part of the content creation process. And to sign a deal like this at my age, in a place in my career where I'm mindful of how hard it is to be able to continue to work and do projects that you love ... I'm overjoyed."
Robinson Peete also had a reality show on the Hallmark Channel called "Meet the Peetes," which featured her life with her husband, former NFL player Rodney Peete, and their family.
Holly Robinson Peete has four children with her husband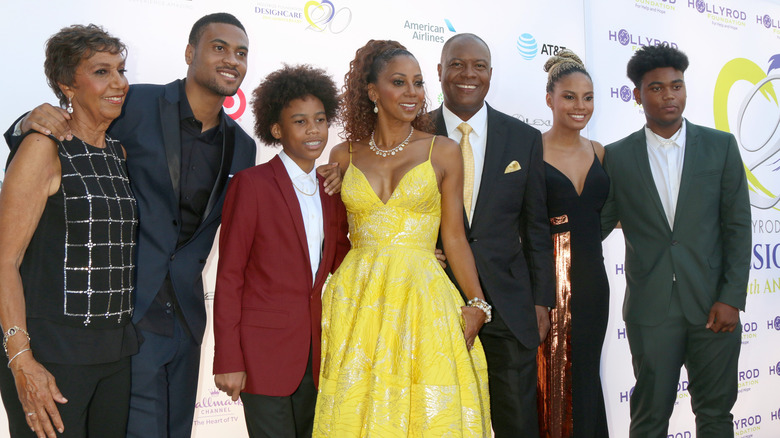 Kathy Hutchins/Shutterstock
Holly Robinson Peete and her husband of more than 25 years, Rodney Pete, have four children: Ryan, Roman, Robinson, and Rodney Jr. And while being a busy working mom isn't easy, she and Rodney always put their family first.
"We try to have dinner together as much as possible," she told People in 2010. "It doesn't happen every night, especially with the kids' schedules and their ages, because they have different interests. But we like to sit down and get that meal in. Family dinners are the time where we get most of our information! It's like a secret code of silence. We're able to get into our kids' heads and learn about what's going on in their lives."
The family has also been open about their struggles. When Robinson Peete's oldest son, Rodney Jr., was diagnosed with autism at the age of three, she and her husband decided to use their experience as a way to educate and advocate. "I went from a crazy mom who was fighting tooth and nail for my son to really understanding that so many people don't have the resources and the access that I have," she told SheKnows. "And so [advocating] for others without a voice in this journey [has] actually been very cathartic for me."
Holly Robinson Peete is an advocate for many issues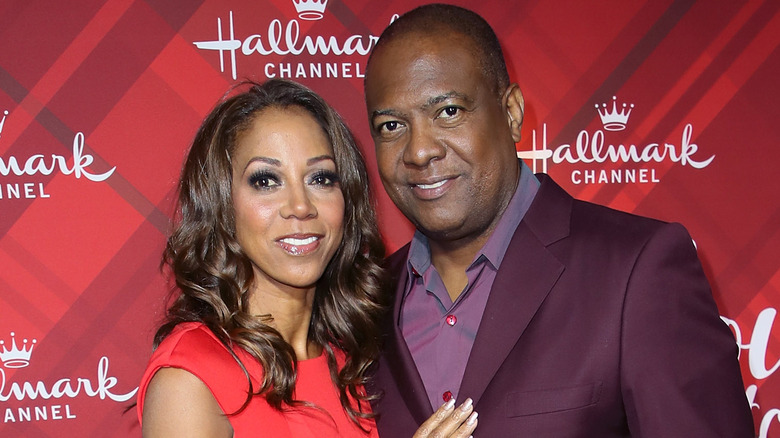 David Livingston/Getty Images
Holly Robinson Peete and her husband, Rodney Peete, founded the HollyRod Foundation in 1997 after her father was diagnosed with Parkinson's Disease. When their oldest son, Rodney Jr. was diagnosed with autism, the foundation's focus expanded to include advocacy and awareness for those on the spectrum, as well as their families.
And after they discovered that their daughter, Ryan, had ADHD, the Peetes added that to HollyRod's mission. "We have figured out that advocating for others by sharing our story is so powerful," she told SheKnows. "We've seen that with her twin brother with autism, and now we really wanted to put more of a spotlight on ADHD and how it presents itself — and how people just struggle because they don't know what it is."
Robinson Peete credits her own mother for her strong parenting skills, and is grateful that she is able to be such a big part in her grandchildren's lives. "She cheers wildly at little league games, and always looks for new ways to bond with her grandchildren. Each one of them has a plot in her garden, where they grow artichokes, tomatoes and cucumbers," Robinson Peete wrote in an essay for Essence, adding "Devoted grandparents create a true multigenerational family, forging a vital connection that helps us relish the good times and weather life's difficult moments."