Is This Why Holly Robinson Peete Was Fired From The Talk?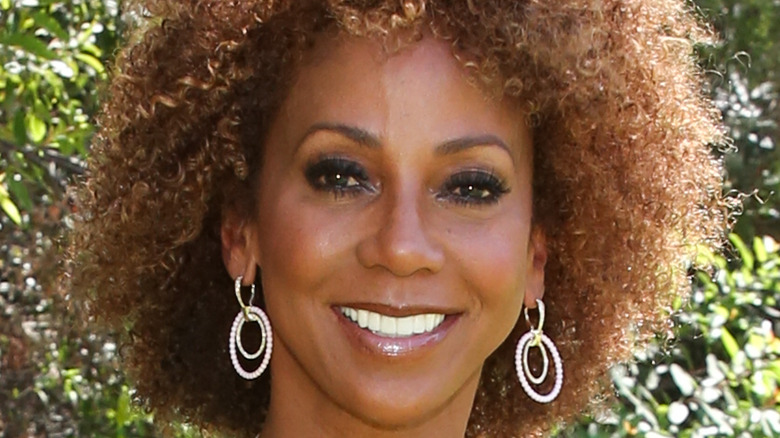 Paul Archuleta/Getty Images
When "The Talk" first premiered in 2010, Holly Robinson Peete was part of the original co-hosting team that also included Sara Gilbert, Leah Remini, Julie Chen, and Sharon Osbourne, according to US Weekly. By 2011, both Robinson Peete and Remini were fired and replaced by Maria Winokur and Aisha Tyler (via TV Insider).
At the time she was let go a decade ago, Robinson Peete was in the dark about why it happened, telling The Hollywood Reporter, "Usually when you get fired, your boss brings you in, sits you down and tells you why they can't keep you. They say we have to downsize or you're not doing this, you're not doing that. I was never given that opportunity."
She went on to explain that before she was let go, she heard about new hosts joining the show. "So, I just started hearing rumors that other people were hired. So, I'm like, 'That's going to be a crowded table.' And I couldn't get anything from my agents, no one could get anything from anybody -– just that I wasn't released [from my contract]. It was the most peculiar situation" (via The Hollywood Reporter).
With "The Talk" going through some things in 2021 and becoming a topic of controversy, fans are learning more about what really happened the year Robinson Peete and Remini co-hosted the show.
Did Sharon Osbourne have anything to do with Holly Robinson Peete's departure?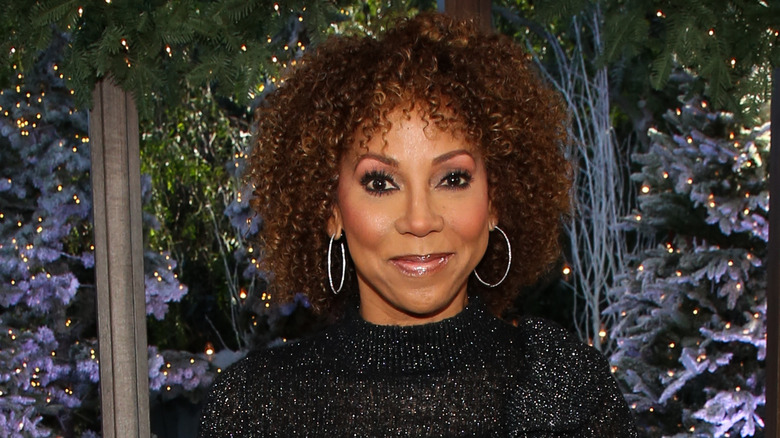 Paul Archuleta/Getty Images
While Holly Robinson Peete left "The Talk" after only one season, the only host to remain from the start until this year was Sharon Osbourne — reality TV star, talent judge, and wife of rocker Ozzy. In March of 2021, Osbourne also departed the show amidst quite a bit of controversy, per The New York Times. Osbourne defended British journalist Piers Morgan after he spoke out against Meghan Markle following her interview with Oprah Winfrey. Morgan also walked off the set of "Good Morning Britain" in a huff.
The co-host came under fire for her defense of Morgan, as some felt his comments against Markle stemmed from racism. By the end of March, Osbourne left the show after she was also accused of making racist remarks through her years on the show. According to US Weekly, Robinson Peete claims she heard that Osbourne had made racist remarks about herself, calling her "too ghetto." Remini alleged the same thing in a 2012 tweet (via US Weekly).
Per Deadline, following Osbourne's support of Morgan, Robinson tweeted in March, "I'm old enough to remember when Sharon complained that I was too 'ghetto' for #theTalk ... then I was gone ... I was mortified watching the disrespectful condescending tone she took w/ her co host who remained respectful because ... she HAD TO." 
Osbourne denied any responsibility for Robinson Peete's firing in her own tweet, sharing an email exchange that reportedly hinted at no bad blood between the two.