If You're An Enneagram Type 3, Here's The Hairstyle You Should Try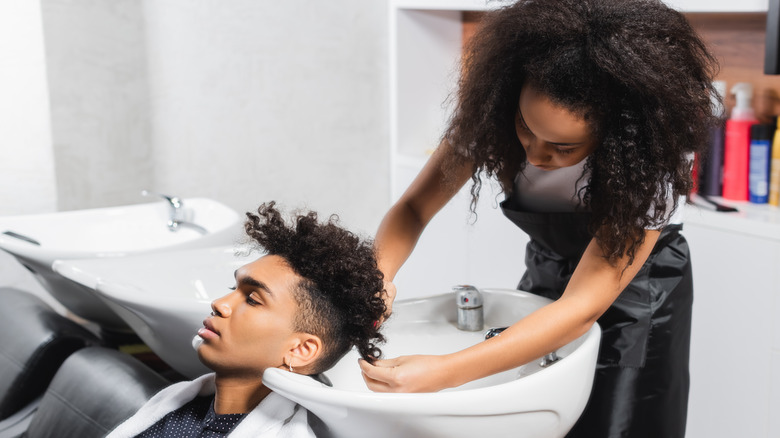 LightField Studios/Shutterstock
The Enneagram may seem like the latest fad, but it has actually been around for decades. According to The Enneagram Institute, the concept was first brought to fruition by a man named Oscar Ichazo, who shared his teachings on the human consciousness with others. This was coupled by George Gurdjieff's efforts, who brought the ancient Enneagram symbol into the modern world.
Today, the Enneagram can be used much more simply. While it is still a method to decipher your inner workings and learn more about your personality and temperament, it can also be a tool to make smaller life decisions, like who we are compatible with, the books we should read, and even the hairstyle we should try. If you have taken the Enneagram test and landed on type Three, you are known as "the achiever" and are characterized by being successful and ambitious, per Truity. As a type Three, your outer appearance is also very important to you. If you're heading to the salon, here's the hairstyle you should try.
Enneagram Threes should try something trendy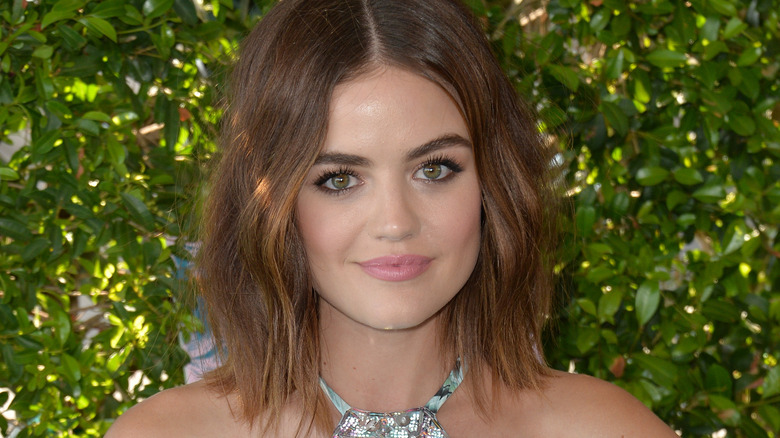 Featureflash Photo Agency/Shutterstock
According to Truity, Enneagram type Threes are often the best dressed ones in the room and put a lot of importance on their looks. And while they are very focused on success and earning admiration, they also love following trends. According to Shine.Buzz, Threes tend to learn towards the trendiest styles, choosing something that is "in" right now. They are also known to change their hair often to match current trends.
According to Southern Living, the top five things to ask for when heading to the salon in 2022 include textured layers, a short and wild shag (they refer to this cut as the "cool girl" cut of the year), a blunt collarbone cut, a soft-curved bob (like Lucy Hale's transformative look), or a cheekbone grazing 1990s bob. Not only are these styles trending this year, they are also mostly low-maintenance, making it easy for you to focus on your other passions, like winning the employee of the month award or snagging that promotion, while still looking good.
Complete your look with a trendy outfit to match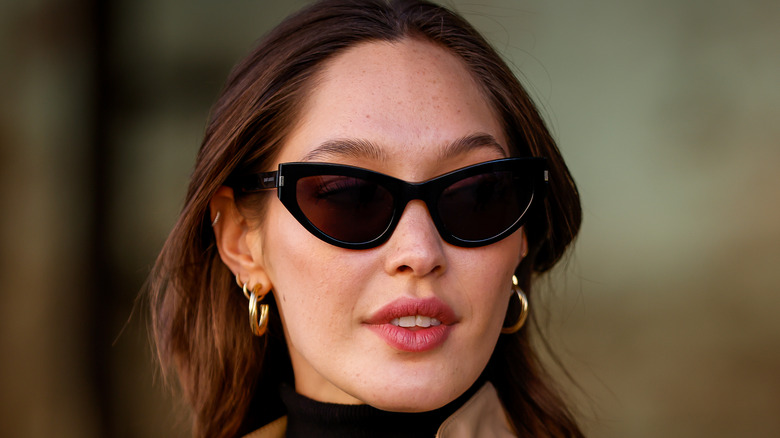 Hanna Lassen/Getty Images
According to Gliks, your desire as a type Three for looking trendy isn't just for your hair. In fact, Threes also look for the latest trends when it comes to their wardrobe. They suggest playing with different patterns and colors and opting for bold pieces that make a statement — all topped off with some great gold jewelry. UM Square Magazine recommends that all Threes have a pair of cat-eye glasses and a ton of sequins and velvet options in their wardrobe. If you are loving the 1990s style that is trending right now, they also suggest a great pair of embellished jeans, topped with a simple black blazer that will speak to your achiever side.
If you just want one item that will help enhance your personality through your style, Bone + Marrow Market suggests a statement purse. For the trendiest looks of the year, Nylon recommends choosing something with a crescent shape, like the Staud Mini Moon bag or a bright, fun color, like the Brandon Blackwood Syl Bag in Fuschia.