If You're A Sagittarius, Here's The Adult Toy You Should Try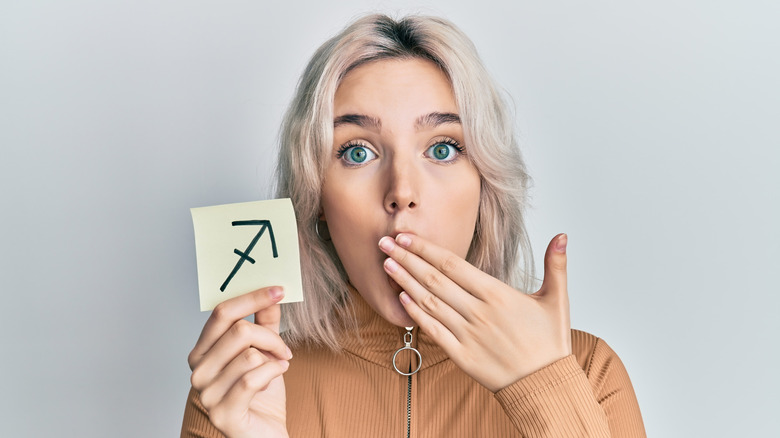 Krakenimages.com/Shutterstock
As a fire sign, Sagittarius is associated with the spicy things in life, and the bedroom is no exception. But however, a Sag's personality manifests in the outside world — as gregarious, funny, or unfailingly self-assured — they may want to mix things up when it comes to more intimate interactions. A bold Sag may want to play with their relationship's power dynamic, asking a partner to come into a leadership role to challenge Sag's dominant personality. 
Or, Sag could be looking to stay in control, using their love of experimentation to find just the right fit for their pleasure, with or without a partner. Partners may have mismatched libidos or differing preferences, but Sagittarius tends to be an attentive and willing partner who is ready to try new things. 
However this fire sign chooses to explore their sexuality, Sagittarius likely shows love through action rather than words. But finding a healthy balance between adventure and connected downtime can still make moments with a partner — or one-on-one time — that much more special. 
A dominant Sag may enjoy losing control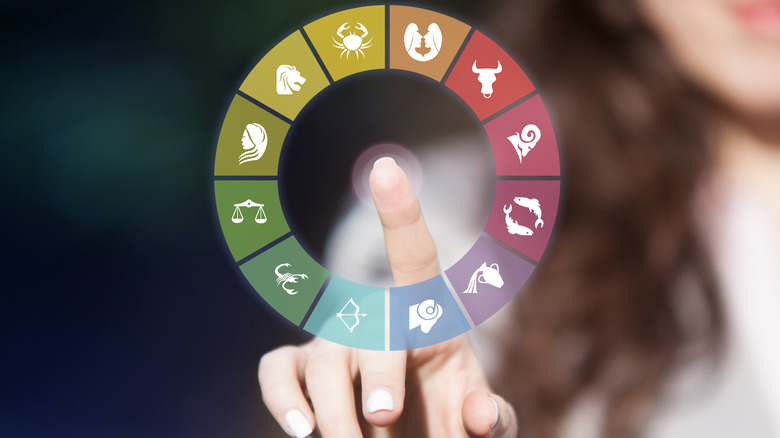 FotoCuisinette/Shutterstock
Ultimately, Sag can be difficult to predict, since they are always down for new experiences and may surprise you with where, how, and when they want to get busy. But though the mutable sign may change what they want from day to day, they won't be shy about showing what they are and aren't into. 
Both Women and Refinery29 recommend that the adventurous Sagittarius try out restraints in the bedroom, though this won't come naturally to the freedom-oriented sign. Still, going outside their comfort zone is always a challenge rather than an obstacle for this fire sign, and if they're going to be tied down —physically or emotionally — the bedroom is a prime place for that to happen. 
Women's pick is the Bondage Boutique's Faux Fur Lined Wrist Cuffs, while Refinery29 recommends Crave's Leather Cuff Bracelet. Sag's experimental tendencies may come in handy when approaching outside-the-box thinking in intimate settings. Self-touching toys like vibrating fingertips can also bring a whole new meaning to getting handsy, and allow fun-loving Sagittarius to lean into the full breadth of their creativity.
Sag may love a toy that is versatile, simple, and easy to pack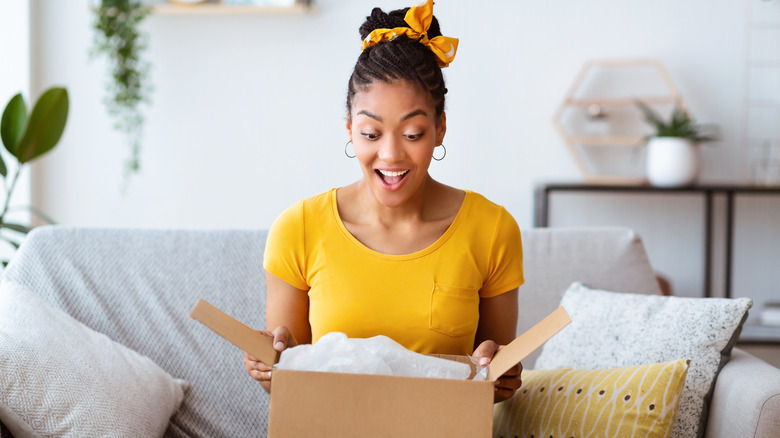 Prostock-studio/Shutterstock
Stylecaster recommends a toy that can either put Sagittarius in control or at the whim of their partner's desires. The outlet suggests a remote-controlled dildo equipped for internal vibration and movement — and bonus points if it also comes with a textured area for external pleasure. A remote that only has three buttons — an on/off switch, and a more/less intensity button — won't feel like too much work to figure out the device and can lead to easy play. This versatile toy is also perfect for solo use, and may be the perfect way for Sag to figure out the right intensity to get the most out of their toy.
Allure's adult toy recommendation acknowledges Sag's globe-trotting tendencies, and it suggests versatile toys that are easy to bring on-the-go. The Crave Bullet is a solid example, since its compact design and top tier functionality make it a successful trick up a Sag's sleeve. Though there is no perfect adult toy for this fire sign, finding a way to indulge their sense of adventure is half the battle.