Megyn Kelly Completely Lashes Out At AOC During An Appearance On Newsmax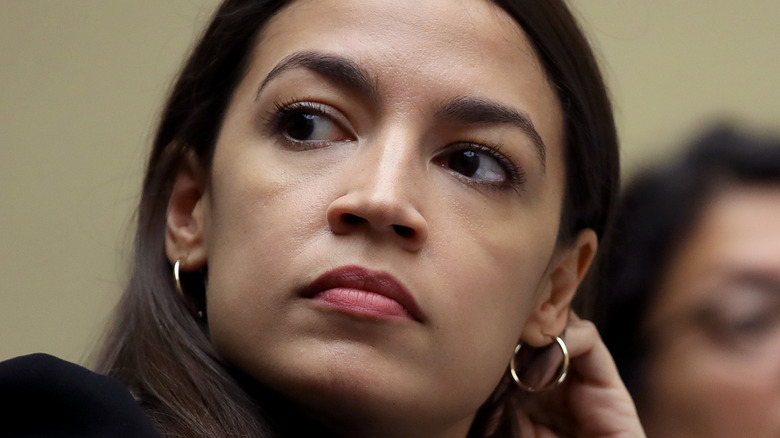 Win Mcnamee/Getty Images
Alexandria Ocasio-Cortez shared a message of hope in the wake of the Roe v. Wade decision, but she's just as angry as the rest of the masses. 
In a message posted to Twitter, AOC encouraged everybody to "stick together" regardless of how desperate things might seem right now. The Independent confirms that the congresswoman also joined protestors gathered outside the Supreme Court while calling on those watching at home to take to the streets and make their voices heard, too. 
While giving a speech at the event, Ocasio-Cortez acknowledged that this is going to be a long battle and people need to be prepared for it since the problem isn't going to be rectified in a year — or even a few years. "This is a generational fight. This is not instant gratification," Ocasio-Cortez said. 
She also took issue with the lack of proper support and action from her Democrat contemporaries, admitting it's not enough to ask people to vote anymore. They need to follow through and enact positive change.
As Business Insider notes, the Supreme Court overturned Roe v. Wade 5-4, meaning American women no longer have a constitutional right to get an abortion. AOC pointed out that doing so won't stop abortions from happening; it will only make it more dangerous and difficult to obtain them. "People will die because of this decision," she added succinctly. 
Although the politician's words had many cheering, particularly on social media, there's at least one person who reckons she needs to be quiet.
Megyn Kelly branded the congresswoman a fool for speaking out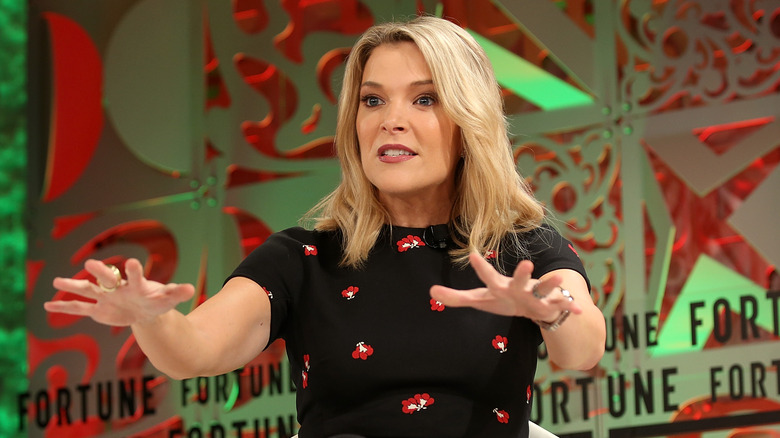 Phillip Faraone/Getty Images
Megyn Kelly is sick of listening to Alexandria Ocasio-Cortez. Per Mediaite, in a Newsmax interview, the controversial political commentator railed against AOC for her recent comments about Supreme Court justices Neil Gorsuch and Brett Kavanaugh. 
The congresswoman called on both men to be impeached, asserting that they lied under oath during their confirmation hearings about their positions on Roe v. Wade. After the landmark ruling was struck down, AOC demanded repercussions for Gorsuch and Kavanaugh, who both implied that they wouldn't assist in any attempt to undo it.
Kelly branded Ocasio-Cortez a "moron" and a "Kardashian in Congress" for her statements. Host Eric Bolling pressed Kelly to comment on former presidential candidate Elizabeth Warren's similarly incendiary comments, but she reasoned, "Elizabeth Warren is smart — she's ideological and not necessarily aligned with you or with myself — but I think AOC is not that smart, and she really just wants to be a star." 
The Fox News alum even suggested that Ocasio-Cortez hadn't read the shocking decision and doesn't know what she's talking about. 
Further, Kelly argued, "All the justices play a little fast and loose with how they're going to decide cases and how they're going to treat precedent," meaning neither man acted improperly. GB News reports that Kelly claimed the "Supreme Court nailed it" by overturning the historic abortion ruling during an appearance on the channel. 
Kelly previously lashed out at AOC over student debt, so her harsh comments aren't terribly surprising.