Megyn Kelly Absolutely Lashes Out At Alexandria Ocasio-Cortez Over Student Debt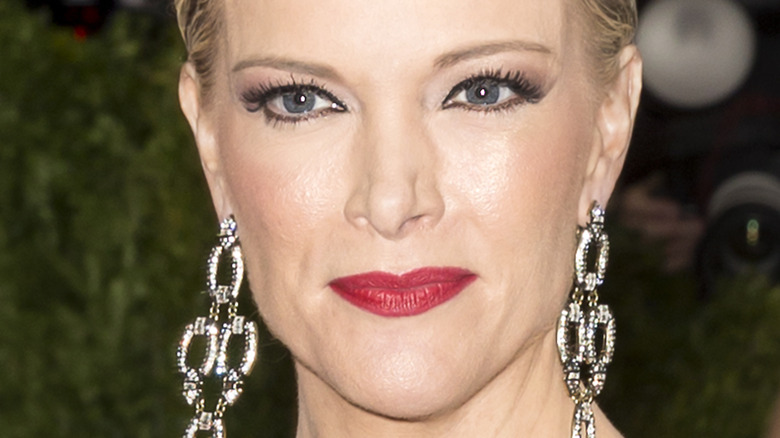 Ovidiu Hrubaru/Shutterstock
In response to the United States' $1.75 trillion dollar student loan debt crisis, New York Congresswoman Alexandria Ocasio-Cortez consistently fights for loan forgiveness and frequently urges the public to do the same. In an April 5 Instagram post, the Bronx native wrote, "FYI, it does not take an act of Congress to cancel student debt. Biden could do it tomorrow if he wanted to. Keep bullying the White House. It has been successful in delaying payments but now we gotta finish the job" (via Insider). Though Ocasio-Cortez still has her sights set on student debt cancellation, the administration most recently elected to simply extend the pandemic pause on loan repayments through the end of August, per ABC News.
While this decision disappointed many struggling Americans, others argue that borrowers should have to diminish their own debts. On Monday, April 4, political commentator Megyn Kelly took to her SiriusXM Program, "The Megyn Kelly Show", to share her stance on the controversial issue.
Megyn Kelly does not want to pay for others' student loans
In response to the growing push for student loan forgiveness, former Fox News host Megyn Kelly took to her SiriusXM podcast to critique one of the faces of the movement: Alexandria Ocasio-Cortez. While chatting with the episode's guests, Josh Holmes and Michael Duncan of the "Comfortably Smug" podcast, Kelly called Ocasio-Cortez a "one-trick pony," who is looking to use student loan forgiveness as a way to win votes for Democrats in the upcoming midterm elections. Kelly then proceeded to argue that if student debt is canceled, taxpayers will end up paying off the loans of "snot-nosed kids" who attended top universities.
"A lot of these people are going to be these college — Columbia — elite graduates who are going to spend their years in journalism trying to shame half of America for doing absolutely nothing wrong," she said. "Why should I be paying for their education? I don't want to!" Worth noting is that Ocasio-Cortez isn't alone in the fight. Vice President Kamala Harris has made passionate statements about student loans, just as other politicians have (via CBS News).
Despite Kelly's impassioned take on the matter, statistics show that student debt affects a diverse group of people. For instance, the press secretary for The Debt Collective, Braxton Brewington, told CNBC, "Student loan borrowers look like — and are as broad as — the working class itself."