The Bath & Body Works Scent You Should Buy If You're An Aquarius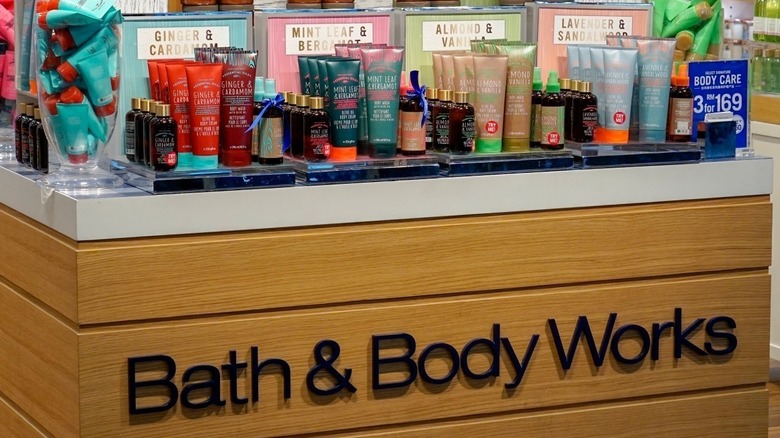 Mohd Syis Zulkipli/Shutterstock
Who can resist a shopping spree in everyone's favorite sweet scent shop Bath & Body Works? From creamy, perfumed lotions to long-lasting, sweet-smelling candles, Bath & Body Works has everything you need to create a personalized scent best suited to your zodiac sign. People all over the world use astrology and the stars to find out what they should do next in life. Some use it to discover true love or make a big decision at work. Did you know you can also use it to figure out what scent you'll find the most pleasurable?
If you're an Aquarius, you are most likely someone who enjoys standing out from the crowd. According to Astrology.com, you are a creative, independent soul who is empowered by trying their hand at something new and invigorating. That includes new and imaginative scents that allow you to express who you are as a human being. At the same time, since your star sign is associated with water, you are deep and thoughtful. 
Here's what works best for kind and free-spirited Aquarians.
The best scent for an Aquarius: In the Stars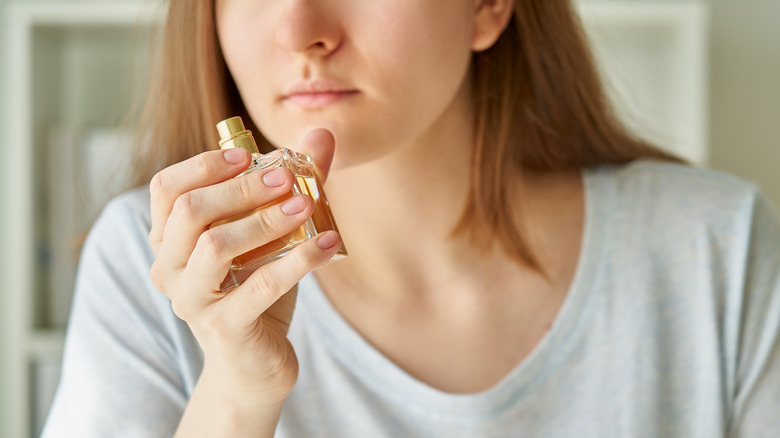 Nata Bene/Shutterstock
Does the thought of taking a trip to the stars and seeing what sights await sound appealing to you? Do you live by the motto "shoot for the stars"? Adventurous and quirky Aquarians will most likely agree. So what better way to keep your love of the stars alive than to surround yourself with a scent like In the Stars? It's as refreshing and relaxing as lying in a hammock beneath a star-smattered night sky.
Since Aquarius' symbol is the water bearer, it's important for Aquarians to be like their namesake and stay surrounded by reminders of the sea. You will smell hints of the beach in this scent, with notes of sandalwood musk. Although your star sign is associated with water, the element for Aquarius is air, so having a scent that is as open and free as you are is super important. A scent that reminds you of laundry, stuffy galas, or cubicles is simply not the right fit for an Aquarius. Some of the key fragrance notes for In The Stars are starflower, white agarwood, and radiant amber. Every whiff should remind you of nature.
Aquarians also embrace their intelligence; they know there is nothing that can hold them back — that's why In the Stars is a perfect fit. There is a classiness to this scent that highlights the Aquarius' bright mind and ability to flourish in any situation.
Take a trip to the stars with In The Stars Ultimate Hydration Body Cream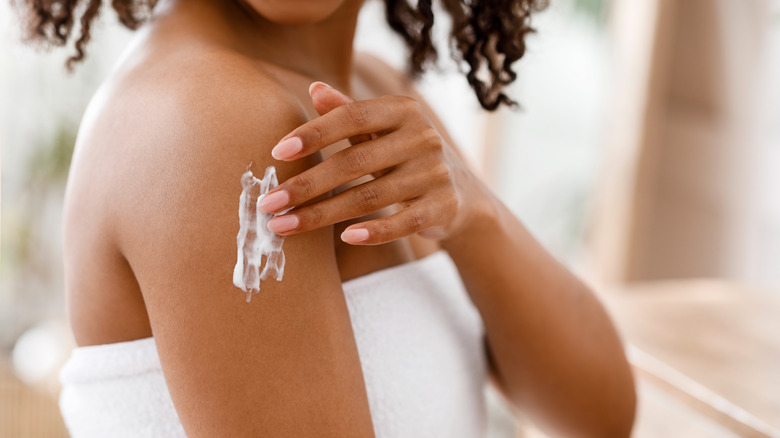 Prostock-studio/Shutterstock
While catching a ride to the moon in a rocket ship isn't something everyone is able to do, a dip in the tub or a hot shower is something people can do daily. Be like your star sign and keep close to water. Afterward, it's important to moisturize your skin and for Aquarius girls, In The Stars Ultimate Hydration Body Cream can be a fabulous go-to product.
This soft and creamy lotion contains hyaluronic acid and luxurious shea butter which, according to Healthline, is great for hydrating and cleansing skin. And of course, the progressive nature in Aquarians will be pleased to know that every Bath & Body Works bottle is made with 50% recycled plastic and can be reused for other purposes. You can feel at peace knowing your purchase is from a business that cares about the planet like you do.
Keeping hydrated? That's your specialty, Aquarius. So "water" you waiting for? Now's a great time to get your fins on the In The Stars Ultimate Hydration Body Cream.