The Year That Changed Everything For Women In Politics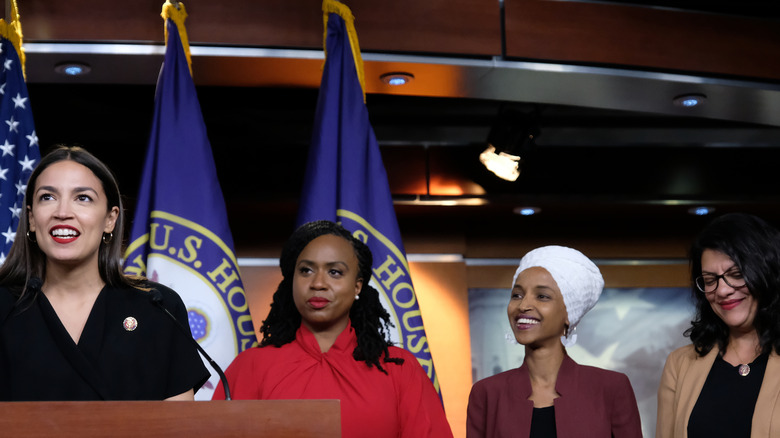 Alex Wroblewski/Getty Images
The year is 2018, and we're living in a pre-pandemic world. At the time, President Donald Trump had been occupying office for just a little over one year, the #MeToo movement was in full force, and Meghan Markle joined the royal family. It was also a record-breaking year of progressive politics, with women making history in the House of Representatives and the Senate.
The momentous event was a result of voters who came out to cast their ballots in record numbers for the midterm elections (via History), changing the makeup of both the House of Representatives and the Senate. In total, Democrats flipped 43 seats from Republicans in the House of Representatives after the latter having controlled the majority for eight years. Though in the Senate Republicans retained most of their seats, strides for elected women senators were made. That year, Time reported that more women than ever before were elected into the House of Representatives by a large margin.
That being said, here are the highlights from 2018, where women came and were elected into critical government roles with no plan on slowing down anytime soon.
2018 was the year The Squad got into formation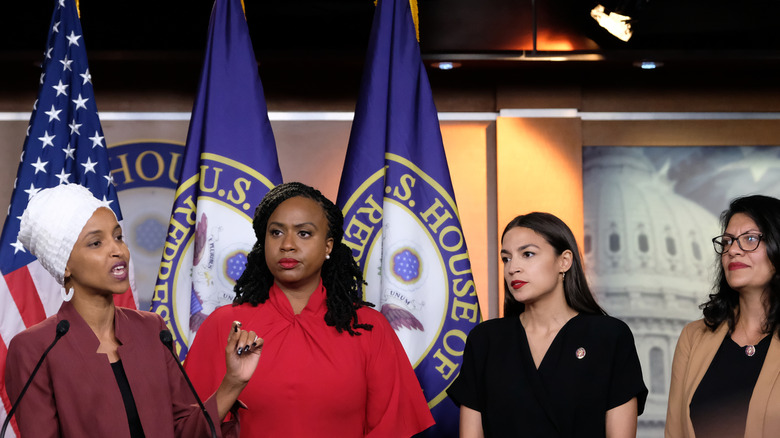 Alex Wroblewski/Getty Images
In the pivotal year that was 2018, America gained four progressive women in Congress, adopting the moniker The Squad. The foursome consists of Minnesota Representative Ilhan Omar, Massachusetts Representative Ayanna Pressley, New York Representative Alexandria Ocasio-Cortez or AOC, and Michigan Representative Rashida Tlaib. Before becoming known as a unit, each of these women made their mark on their own right: Omar and Tlaib are both the first two Muslim women ever elected to Congress, while Pressley is the first Black congresswoman from Massachusetts, and AOC became the youngest woman ever elected to Congress (via CNN).
Together, The Squad, who are all women of color, faced backlash from their Capitol Hill colleagues like House Speaker Nancy Pelosi for their progressive stances on certain legislation, according to Politico.
In late 2020, The Squad was joined by Congress newcomers Cori Bush of Missouri and Jamaal Bowman of New York (via NBC News).
More Native women and LGBTQ-identifying women were elected than ever before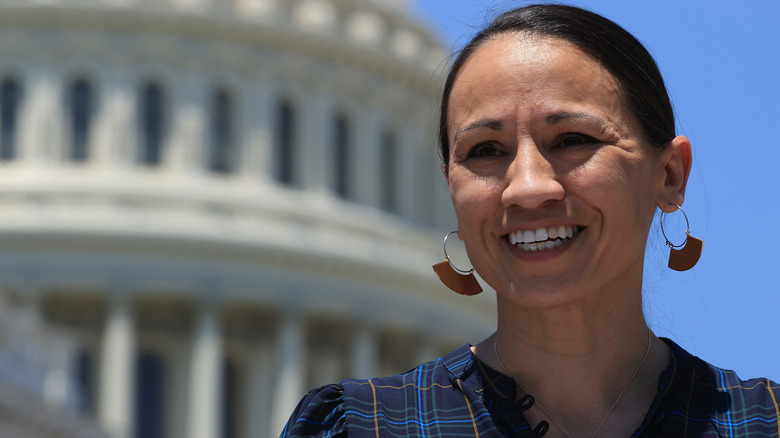 Chip Somodevilla/Getty Images
Not only was 2018 a year that was imperative for women in politics, but more women went out to vote for the 2018 midterm elections at slightly higher rates than men (via Pew Research Center). This seemed to set a precedent for what was to come, which was an astonishing amount of non-white women and LGBTQ-identifying women elected into Congress.
Time reported that in addition to Capitol Hill's The Squad, both the House of Representatives and the Senate gained more Congresspeople who made history.
For example, Kyrsten Sinema, a Democratic representative of Arizona, proudly became both the first woman senator from Arizona, as well as being openly bisexual.
It was an extraordinary year for Native women in politics as well. Sharice Davids, openly lesbian and a member of Wisconsin's Ho-Chunk Nation tribe, was the first Native woman ever to be elected into Congress, serving Kansas' 3rd Congressional District. In New Mexico, Laguna Pueblo tribe member, Democrat Deb Haaland, joined Davids in becoming one of the first Native women elected into Congress.