What Was Prince Charles' First Meeting With Lilibet Really Like?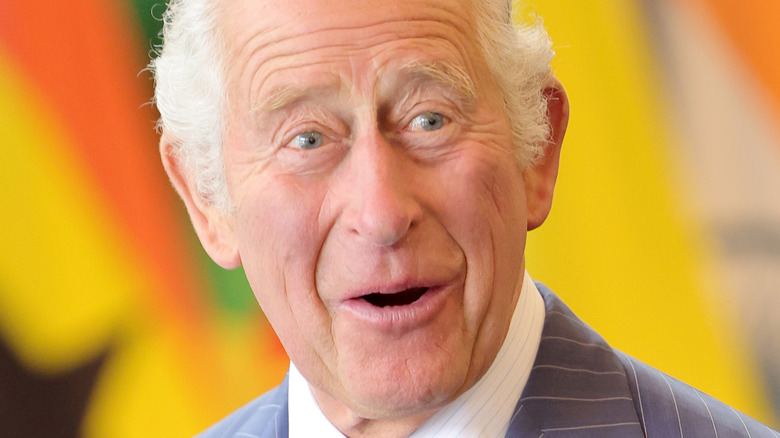 Chris Jackson/Getty Images
When Prince Harry sat down with Oprah Winfrey, to discuss why he opted to leave the royal family, one of the major talking points was how his brother, Prince William, and father, Prince Charles, remain "trapped" in their positions. Per Page Six, the duke acknowledged he empathized with them since he didn't realize how stuck he was either. But, at the same time, Harry felt abandoned by his father, whom he claimed stopped taking his calls once it became clear the prince and his wife, Meghan Markle, were planning to leave. "There's a lot to work through there — I feel really let down. Because he's been through something similar. He knows what pain feels like, and Archie's his grandson," Harry told Winfrey. He added, "I will always love him . . . And I will continue to make it one of my priorities to heal that relationship." 
As The Mirror points out, during an interview with "Today," earlier this year, Harry notably dodged a question about whether he missed his father and brother, instead focusing on Markle and their children. Worryingly, reports swirled that Harry had used up all of his chances with Charles since, as royal expert Robert Jobson told GB News, he was concerned anything they discussed privately would inevitably find its way into yet another tell-all interview. The whole family reunited at the queen's Platinum Jubilee and, thankfully, Harry's kids brought them all together. In particular, Charles was eager to finally meet granddaughter Lilibet for the very first time (via People).
Prince Charles was thrilled to finally meet his granddaughter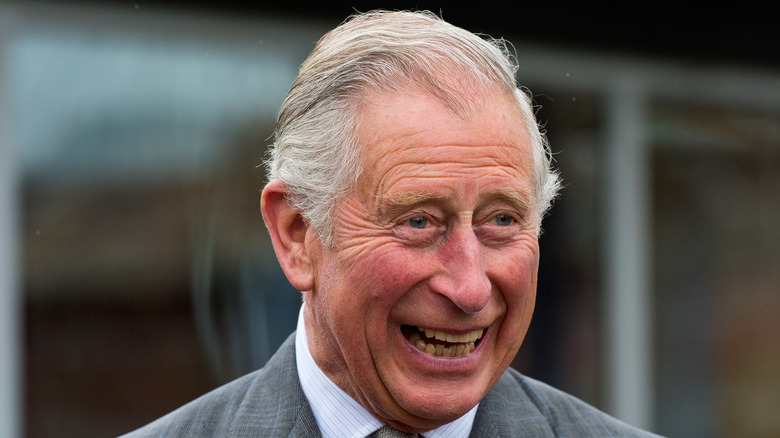 Ben A. Pruchnie/Getty Images
Despite their strained relationship, Prince Charles was still delighted to finally meet Prince Harry's new baby Lilibet when they made the trip over to the U.K. for the queen's Jubilee. People reports Charles had an "emotional" meeting with Lilibet and her older brother Archie. "It was a fantastic visit. The prince was delighted to see his grandson and meet his granddaughter for the first time," a royal insider confirmed, also noting how "wonderful" it was for the family to welcome the Sussexes back after so long apart.
Lilibet, who's named after Queen Elizabeth's childhood moniker, was born in California in June 2021. The Jubilee marked her very first sojourn to Britain. Archie, meanwhile, was actually born there, in May 2019, but he hadn't visited in years. "The Prince and the Duchess [of Cornwall] were absolutely thrilled to see them," the source added, acknowledging how long it had been since Charles and Archie got to spend some quality time together. The insider continued, "It was very special to have some time with him. ...It was a wonderful thing."
The queen reportedly took steps to stop the Sussexes from overshadowing her Jubilee, but their trip seems to have gone well overall. As a source told Hollywood Life, as far as Meghan and Harry are concerned, "it all went beautifully." The insider reiterated the couple's goal coming over was to pay their respects to Her Majesty, which the Sussexes feel they accomplished.
Charles and Harry reportedly made no progress at the Platinum Jubilee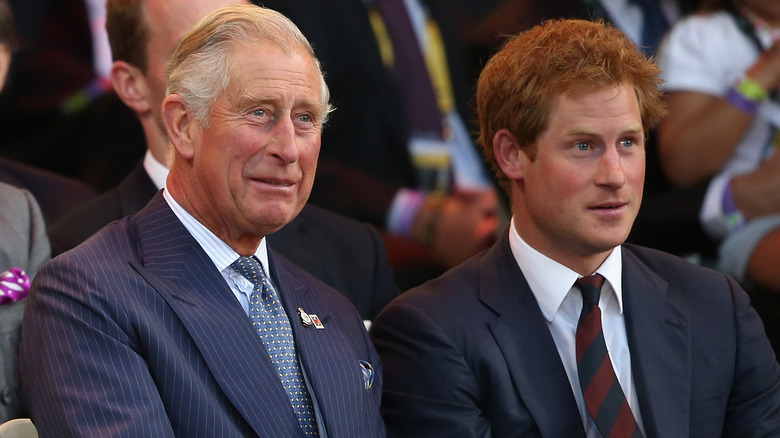 Chris Jackson/Getty Images
Although Prince Charles' first meeting with Lilibet went well, his reunion with his estranged son Prince Harry was apparently much rougher. The Duke and Duchess of Sussex were spotted visiting Clarence House, where Charles and his wife, Camilla Parker Bowles, live leading royal watchers to hope their relationship was finally on the mend. According to royal expert Christopher Anderson, however, "It was a perfunctory meeting and that there was no real breakthrough," per OK! magazine.
Anderson reckons Harry, in particular, was really hoping to reconcile "but there were no touchy-feely vibes coming back in his direction." In fact, the commentator wondered whether this might be it for their father-son relationship, even though the late Princess Diana would've wanted them to work things out. Moreover, "She would have understood why Harry would have wanted to make his own life and wanted to go to California" even though the dearly departed princess wouldn't have agreed with Harry fighting with brother Prince William. 
As Express notes, Daily Mirror's royal editor Russell Myers claimed the Sussexes got a very chilly reception from the rest of the royal family at the Jubilee, because they were concerned about the celebrity couple causing a scene. Myers quipped, "There needs to be a lot of water under the bridge before they are invited around the Christmas dinner table anytime soon."