Jessica Chastain And Ralph Fiennes Talk Filming In The Moroccan Desert - Exclusive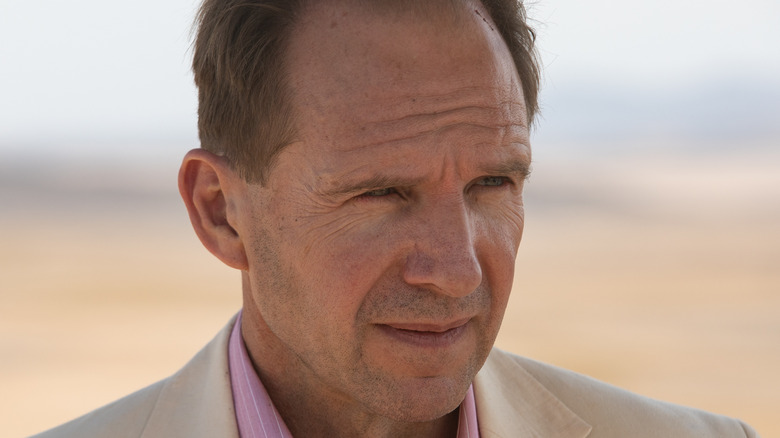 Roadhouse Attractions/PR Provided
The pandemic has undeniably changed the movie industry, and that's especially true of films that were forced to pause production when COVID-19 first broke out. Ralph Fiennes and Jessica Chastain were shooting their latest project together in the Moroccan desert in March 2020 when lockdown measures were first introduced, and filming had to temporarily cease. Despite the interruption, both Chastain and Fiennes give astounding performances in John Michael McDonagh's "The Forgiven."
The movie tells the foreboding tale of an unhappily married couple traveling to a debaucherous party in the middle of the desert. But while driving to the venue, the couple accidentally hit a teenager with their car. From then on, "The Forgiven" introduces us to an unsavory cast of characters attending the party thrown by a British ex-pat, and they have no option but to meet the locals who are dealing with an immense loss.
The List caught up with Ralph Fiennes and Jessica Chastain to find out what it was like filming "The Forgiven" at the very start of the pandemic.
Drinking cocktails and crossing the desert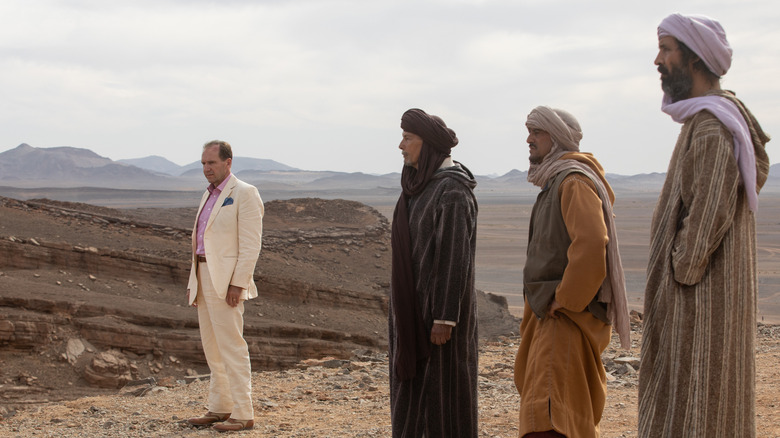 Roadhouse Attractions/PR Provided
"The Forgiven" presents viewers with a stark contrast when a group of unruly ex-pats comes face to face with the people whose land they've effectively usurped. This tension is only deepened when Ralph Fiennes' character, David, meets the father of the boy he has killed during a car accident. During a trip across unknown terrain, David must face his own privilege and questionable moral code, while Jessica Chastain's character, Jo, remains at the party surrounded by temptation. 
Discussing their collaboration, Chastain told The List, "Ralph had the most difficult moments on set being in the desert ... I got to drink cocktails and dance. But I finished [filming] on March 10, 2020, flew to the United States, and the lockdown started in the United States [on] March 12. Ralph still had to do all the stuff in the desert."
While Fiennes' character is forced to embark on a cross-country adventure with an uncertain outcome, the actor's time on set was anything but grueling. "Our scenes are what you see. I don't think there was anything [grueling]," he tells The List. "The scenes had tension in them because of the relationship. I don't think there was anything that felt momentously awkward or dangerous. It was a great cast — wonderful cast of people around us, really fantastic actors."

"The Forgiven" hits theaters on July 1. Book tickets now.