Here's How Meghan Markle Reportedly Feels About The End Of Her Bullying Case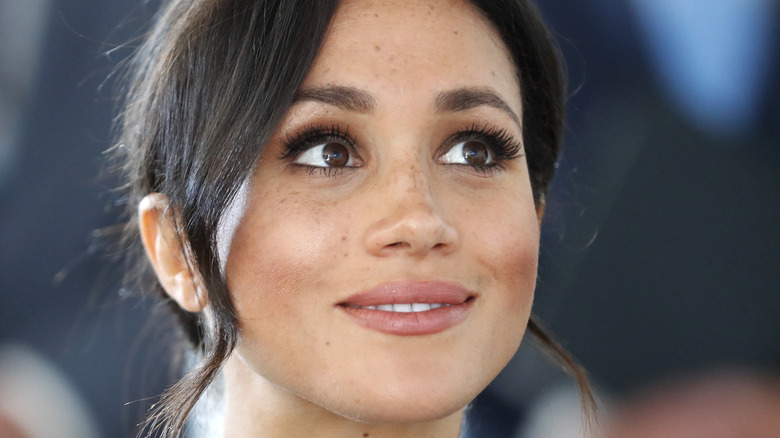 Wpa Pool/Getty Images
Rumors have swirled for months about what led royal staffers to accuse Meghan Markle of bullying in March 2021, but with Buckingham Palace's independently-conducted review of the situation coming to an end, we were expecting to finally get an answer. The duchess decried the accusations as a "calculated smear campaign" against her, pointing out that the timing of their release was particularly suspect given how close it was to when Markle's tell-all interview with Oprah Winfrey came out.
According to Page Six, a spokesperson for the former royal told The Times of London the hugely damning allegations were "based on misleading and harmful misinformation" meant to "undermine" Markle, which were notably "briefed to the British media shortly before she and The Duke are due to speak openly and honestly about their experience of recent years." Palace aides claimed Markle was belligerent, reducing one staffer to tears and leaving another shaking with fear when anticipating her arrival.
Two employees were even allegedly driven out of the palace by her bad behavior. Close friends of the former "Suits" star told biographer Omid Scobie, "Harry and Meghan knew that it would get ugly in the run up [to the Oprah special], but seeing such an obvious attempt at destroying her character was distressing and upsetting," as E! News reported at the time. Now, with the review finally winding down, this is how Markle is really feeling about it.
The duchess is glad she can finally put it all behind her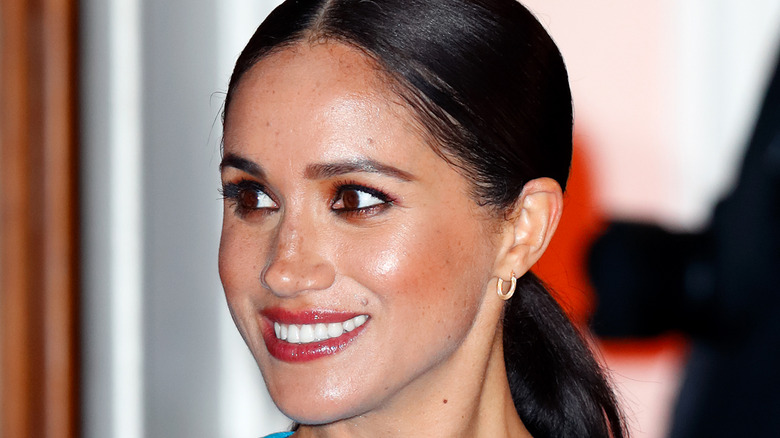 Max Mumby/indigo/Getty Images
Meghan Markle is relieved to finally put her highly-publicized bullying scandal behind her. Us Weekly reports that, according to a source close to the duchess, "She's happy that her name has been cleared from the defamatory claims." The insider added, "Meghan is a fair boss and never bullied anyone who worked for her at the Palace in the first place." Further, Markle and husband Prince Harry are looking to the future and what's next, now that they can finally put it all "behind them." 
At the same time, the Sussexes feel the review's findings should have been made public, regardless of senior royals' reasons for keeping them under wraps. The Sunday Times confirmed that Buckingham Palace had decided not to release the report to protect those involved, per Insider. The palace clarified that there would be changes made in their HR department, but these weren't specified either. There were suggestions, as a result, that those involved weren't happy with it being "buried." 
Meanwhile, online, fans of the duchess called on the royal family to stop hiding behind their perceived lies. As one user reasoned, "So Buckingham Palace leaked the existence of a bullying investigation (4 days before the Oprah interview) but not the results?"
Who is the palace protecting by keeping the report quiet?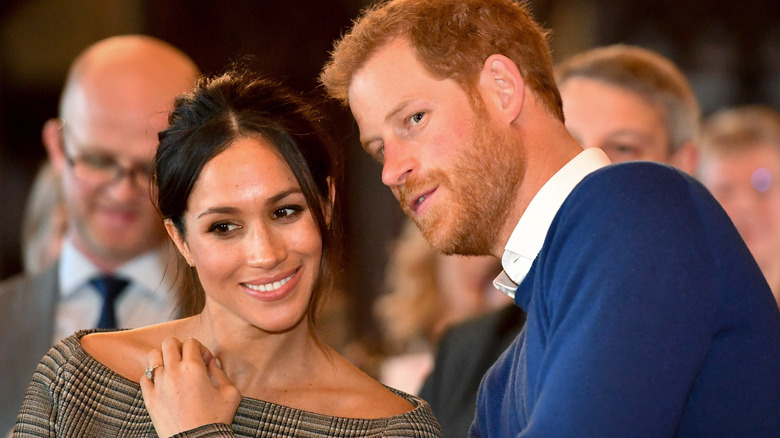 Wpa Pool/Getty Images
As author and activist Dr. Shola Mos-Shogbamimu argued on Twitter, "The bullying inquiry most likely incriminates the Royal Family which is why it's being buried." This echoes royal experts, who claimed Meghan Markle's bullying report was squashed for a specific reason. As Page Six noted, it's reportedly being kept sealed for the sake of those involved, while also ensuring the relationship between the Sussexes and the rest of the royal family doesn't suffer even further. 
Moreover, a senior palace source told The Guardian human resource matters involving individuals "are private and those individuals who participated in the review did so on that basis, and therefore have a right to confidentiality in relation to the discussions that took place, and what was said." However, during an appearance on Newsweek's "The Royal Report" podcast, royal expert Jack Royston posited that Buckingham Palace might be trying to cover for themselves too. 
"If that report were published it would be a complete bloodbath on all sides and nobody would come out of it looking any good at all," he asserted, adding that they probably took "one look" at it and realized it would be better to keep everything under wraps rather than risking their already tenuous reputation, especially with regards to the chaotic working environment at Kensington Palace. 
As far as the royal commentator is concerned, "The reason why it's not been published is that the whole situation was a bin fire."