What We Know About Camilla Parker Bowles' Drama With Her Neighbors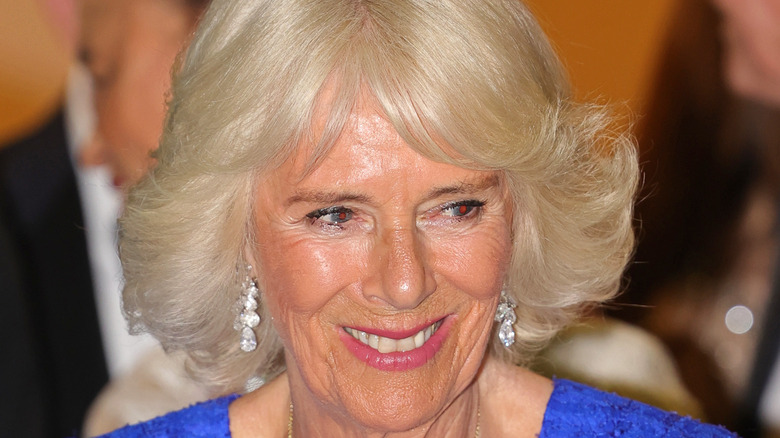 Chris Jackson/Getty Images
It shouldn't come as a surprise that the British royal family enjoys many lavish homes around the United Kingdom. From Buckingham Palace and Windsor Castle to Sandringham House and Balmoral Castle, there's no shortage of beautiful places for Queen Elizabeth and her brood to enjoy, either as official residences or vacation spots. 
While in London, Prince Charles and Camilla Parker Bowles reside in Clarence House, but before they wed in 2005, the couple maintained separate residences. The Duchess of Cornwall wanted to make sure she was still close to the prince, so she purchased Ray Mill House in Wiltshire for £850,000 after her divorce from her first husband, per Hello! Magazine. The home is a 15-minute drive from Highgrove House, the country home of Charles.
Ray Mill House boasts an outdoor swimming pool, a terrace, horse stables, and large gardens with a river. Camilla's daughter, Laura, even chose the property for her wedding venue when she tied the knot with Harry Lopes in 2006. "At Ray Mill she can sit down with a big G&T, kick off her shoes and watch 'Coronation Street,' which Charles loathes," a source revealed of Camilla in her natural habitat, per Daily Mail. "She also doesn't have to bother about how the place looks — Charles is so fussy about tidiness, while she leaves her stuff all over the place. She doesn't need her cushions plumped all the time."
The property also is extremely private. In fact, Camilla only has one neighbor nearby — but they have managed to cause drama for the Duchess of Cornwall over the past few years. 
Camilla Parker Bowles isn't happy with her neighbor's renovations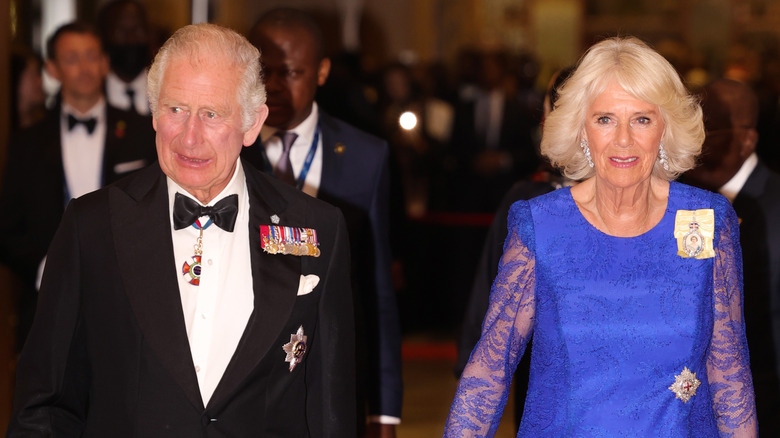 Chris Jackson/Getty Images
Camilla Parker Bowles may love kicking her heels off in her country home, but like any of us, she's dealing with some drama from the neighbors. According to Daily Mail, Camilla complained three times about the extensive renovations being done at The Old Mill, which is located next to her home, Ray Mill House, after the owners revealed plans to demolish their garage and replace it with a two-story building. Camilla was reportedly concerned about flooding issues, as well as the addition of the "granny flat." 
While the home isn't her main only residence, Camilla still spends time at Ray Mill House, hosting her children and grandchildren, per The Sun. Despite her numerous objections, the owners of The Old Mill — a Mr. and Mrs. Phil and Trudy Clayton — were allowed to carry out their plans.
Now that the five-year renovation is complete, the Claytons are planning to rent out the granny flat to tourists, which has led to new round complaints from locals. But Trudy doesn't understand what the fuss is about.
"I find it very difficult to understand why people who are completely unaffected by the improvements we have carried out at The Old Mill put so much time and wasted energy, time and time again ... it is always the same group of people, objecting no matter what the planning application is for," she wrote in a letter to the council. "I find it rather sad on their behalf. Their time and energy could be used for a much more worthy cause."