Zawe Ashton Dishes About Mr. Malcolm's List Co-Star Theo James - Exclusive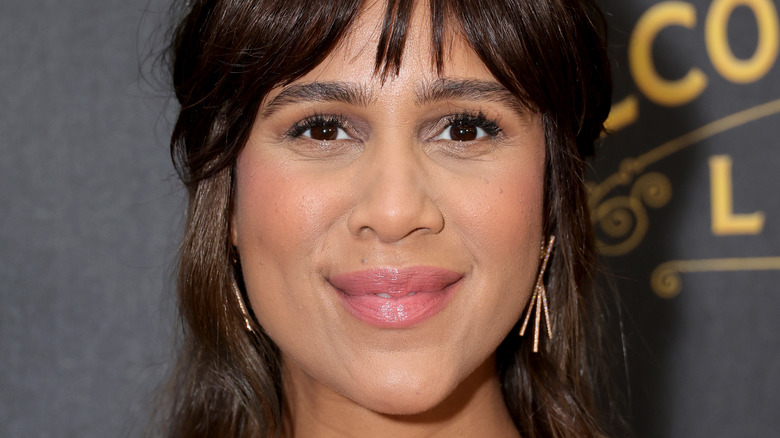 Michael Loccisano/Getty Images
We all love an enemies-to-lovers storyline — throw a little period drama in there and you have a recipe that will surely take fans of Jane Austen for a spin. Think of the romances we've gotten to embrace due to the Regencycore genre: the fearless Elizabeth Bennet and the mysterious Mr. Darcy, or the stubborn yet lovely Duke of Hastings and the diamond of the season, Daphne Bridgerton. 
Of course, there's always a need for more Regency romance, and if you're looking for another film to add to your favorites, might we suggest "Mr. Malcolm's List"? Having dropped in theaters across the country on July 1, this charming and thoughtful film stars the talented Zawe Ashton, who brings protagonist Julia Thistlewaite to life. Flawed in her own right, Julia sets out to publicly scorn the season's catch, Mr. Malcolm, after he left her humiliated. So determined to see her opponent suffer that she doesn't see her true love in front of her, Julia eventually falls for Theo James' Henry, and fans of the genre are better for it. Ahead of the film's premiere, we sat down with Ashton to discuss the film, and she chatted about her co-star and the dynamic they shared.
They couldn't help but laugh on set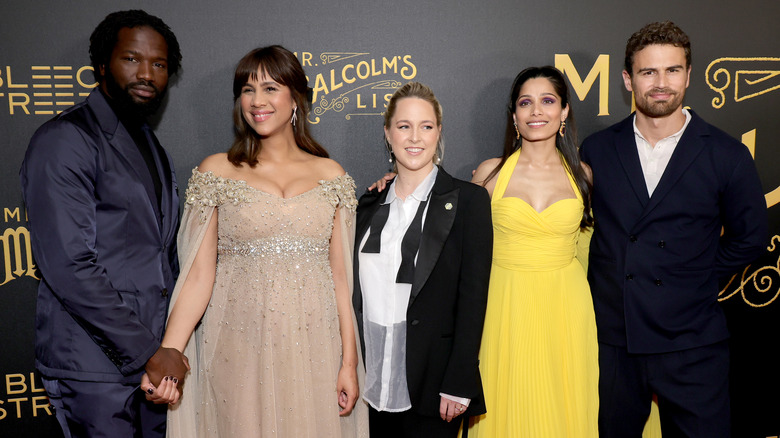 Michael Loccisano/Getty Images
While Zawe Ashton and Theo James bring high society figures Julia Thistlewaite and Captain Henry Ossory to life on screen, their playful dynamic on camera was just the tip of the iceberg. When we sat down with Ashton, we had to ask her what it was like to work alongside the "Divergent" heartthrob — who so many of us mid-2010 girls had a massive crush on — and she dished all about the experience.
"It brings a real spark in my heart and a real smile to my face because we genuinely had such a wonderful time. Theo is the biggest quirk step. His roles are so intense and then you meet him and he's like Comedy Central," Ashton said. "He's a very gifted comedian in life and on screen, but also is so able to portray that lovely, complex, romantic element too."
Telling us that they had a wonderful on-set experience, Ashton revealed that the wit expressed on camera was only one part of her dynamic with James. "So many of our scenes were built on basically trying not to laugh at each other, which is something [you might experience] on a date. You love that," she said.
Zawe Ashton reflects on Julia and Henry's romance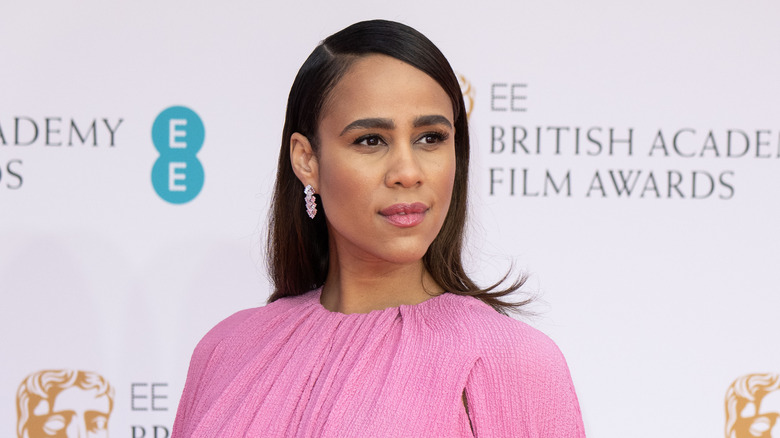 Jeff Spicer/Getty Images
Zawe Ashton's Julia Thistlewaite feels the pressures from society early on in "Mr. Malcolm's List." Having already been out for four seasons ("Bridgerton" gals know how dire this is), she was determined to marry for love, but expectations weren't making her journey any easier. Cue Captain Henry Ossory and his amazing mustache, who sweep an unprepared Julia off her feet amid her unraveling plans to humiliate Mr. Malcolm. Their chemistry, as you may have guessed, was undeniable.
"You're feeling that spark. I feel like there was a lot that we had for free between us that has come to the screen," Ashton told us during our exclusive interview. "It was so nice to play the anti-love story. The [enemies] becoming lovers trope is hugely enjoyable, and the mustache is irresistible."
Speaking of her character and the flaws she couldn't hide forever, Ashton told us that some of Julia's most relatable personality traits were in fact her faults.
"It's her flaws that actually lead her to finding her true love in Theo James' character, Henry Ossory. That was a lovely end to the journey that I didn't expect to happen," Ashton told us. "[It] feels like such a good message for our times — find a guy who wants you for your flaws rather than despite them."
Bleecker Street released "Mr. Malcolm's List" in theaters nationwide on July 1, 2022.