TikTok Dance Sensation Brian Esperon Gives His Best Tips For Beginning Dancers - Exclusive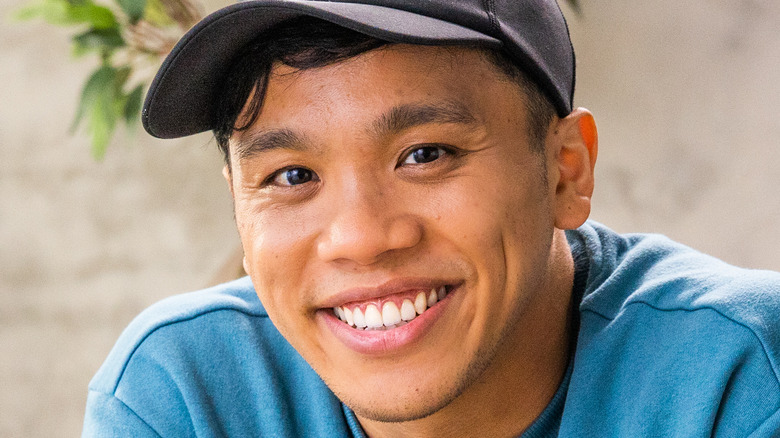 courtesy of Olmeca Altos
TikTok dance sensation Brian Esperon and world-renowned chocolatier Juan Gutierrez are partnering with tequila brand Olmeca Altos to create the perfect date night for any couple to enjoy. Gutierrez was the winner of Netflix's "School of Chocolate" and Food Network's "Chopped Sweets." Esperon is a choreographer and the creator of the viral TikTok WAP dance. Together, they're the perfect teachers for this partnership.
For the series, the creators worked with Olmeca Altos to create Altos Juntos, which translates to "better together." The series offers couples two complimentary half-hour classes, one hosted by Gutierrez and one by Esperon. It's the perfect date for a night in, and couples can take the classes online while enjoying an Altos Juntos cocktail kit from the comfort of their own living room. Guiterrez's class takes couples through creating three types of truffles and a refreshing Olmeca Altos Sparkling Paloma — or you can take Esperon's class to learn a beginner's pop dance routine.
Guiterrez and Esperon sat down for an exclusive interview with The List to discuss their partnership with Olmeca Altos. During their conversation, Esperon shared his best advice for beginning dancers. With his helpful tips, there's no need to be anxious, no matter how new you are to dancing!
He made his class for everyone to enjoy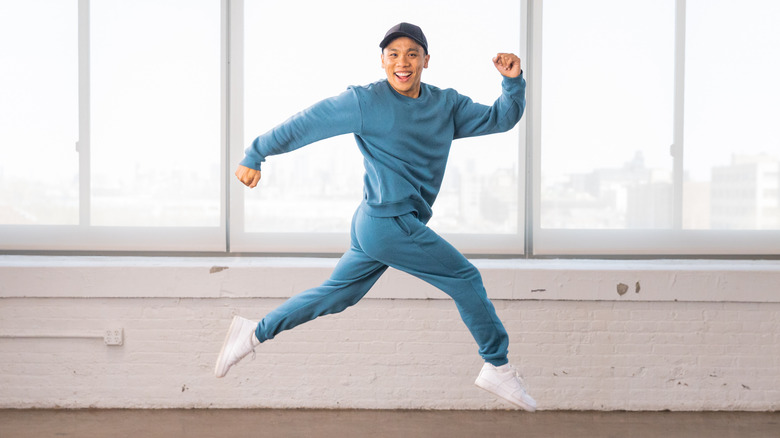 Courtesy of Olmeca Altos
Although you may not become a world-famous TikTok sensation like him, Brian Esperon still encouraged anyone who's interested in having fun and picking up a new skill to try his dance class. "It's not so much about getting the moves perfect and being like a professional dancer. My class is actually made for beginners or people who want to start getting their bodies moving. The class is pretty simple to follow," he told The List.
While he admitted it might be helpful if one of the people in the couple has some experience to help out the other, the pop dance routine he put together shouldn't be too challenging. Plus, since you can just take the class in your living room, you don't have to worry about feeling watched or judged by anyone if you don't get the moves right the first time. "You can play off each other's energy, and a lot of it's made for fun, and there's no pressure with my dance class. I really made it so everyone can be able to do it," Esperon said.
Esperon's top tips for beginning dancers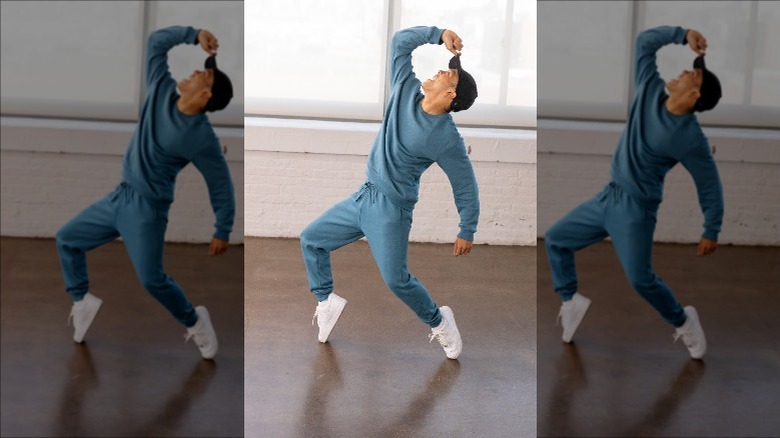 Courtesy of Olmeca Altos
The TikTok star also shared his top trick to getting more comfortable while dancing, and it's probably not what you expect. Brian Esperon's suggestion was to film yourself learning the dance. If you're new to dancing, that may sound intimidating, but according to Esperon, it's a great way to see how you're doing and gain confidence. "A lot of times in my head when I'm dancing, I'm thinking ... 'Oh my God, it looks so bad. I'm like this and that.' If you film yourself and you watch it, you're like, 'Oh, I look good in that part.'"
It may be hard to get comfortable at first, but the most important thing is trying, feeling confident, and enjoying yourself. "Don't be afraid to watch yourself in the mirror or watch yourself in the camera because watching yourself get up and move — it's like an accomplishment on its own. Be confident in yourself that you can do it," Esperon said.
Now through August 31st, couples (must be 21+ in age) looking to shake up their nightly routine can choose between two complementary 30-minute experiences hosted on altosjuntos.teachable.com led by Brian Esperon and Juan Gutierrez.