What Was The Original Title For HGTV's Property Brothers?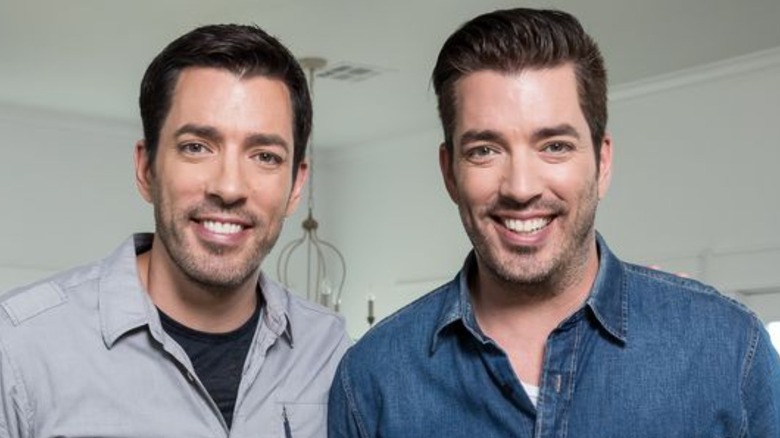 HGTV
Home renovation network HGTV has a whole stable of hit shows fronted by lovable stars whose enthusiasm for their projects makes us all believe we could do the same. 
And, yet, none of them touch the extensive reach of "Property Brothers." The hit show, which is hosted by twin brothers Drew and Jonathan Scott, debuted on the channel in 2011 and has gone on to inspire numerous spinoffs, per Taste of Home. 
The HGTV stars were always destined to be famous — they just weren't sure in what capacity. During a joint interview on "The Carlos Watson Show," Drew recalled how they were both constantly "performing and doing acting" throughout their childhood. 
He explained, "We started as clowns and I loved the performing but Jonathan loved the magic of it, so he did more of the magic and I did more of the performing." In fact, if "Property Brothers" hadn't taken off the way it did, Drew reckons they might have continued trying to make it as magicians or actors. Jonathan even believes he could've been the "next David Copperfield in Vegas." 
Thankfully, for their multitude of fans around the world, everything did work out with the show — even if, as the brothers themselves acknowledged, it took a while to find the right name for it. 
Property Brothers originally had a far more generic name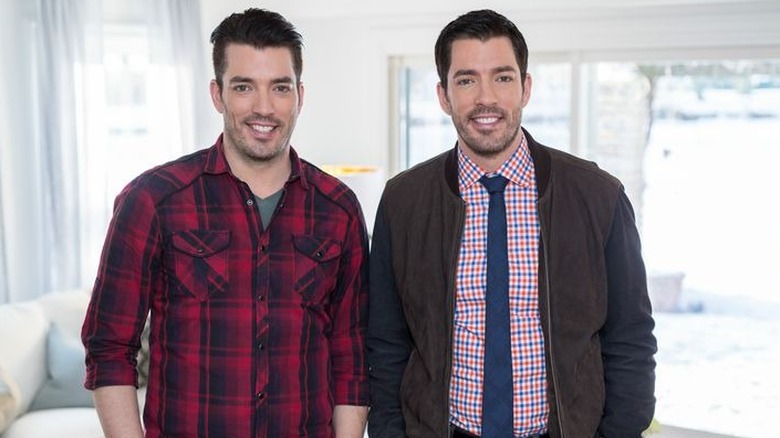 HGTV
During an interview with Parade, Jonathan Scott revealed how he and twin brother Drew Scott turned to real estate while struggling to make it as actors, knowing they needed a backup plan. 
"We knew nothing about it so we bought every book we could, we watched infomercials on how to make millions with no money down, and a lot of it was bad information, but we managed to use what we could and bought our first house at 18 for only $250," he shared. 
They ultimately flipped it to make a massive profit, realizing in the process, "There could be something here." The brothers continued working hard and, suddenly, "Our company took off and we were approached to do a show called 'My Dream Home.'" 
Jonathan explained that they figured it'd be better to focus on their client interactions, which led to changing the name to "Property Brothers." In fact, Drew was originally approached for "Realtor Idol" — which was exactly what it sounded like — while Jonathan turned down the opportunity to be "The Bachelor."
As Drew clarified to USA Today, although it might seem on the surface like they were plucked out of obscurity and instantly became household names, in reality, the twins toiled tirelessly to make a name for themselves. Drew stated firmly, "It wasn't luck — we made sure that we had the skills in place so that when an opportunity came around, we were ready to act."
Drew Scott didn't want to call the show Property Brothers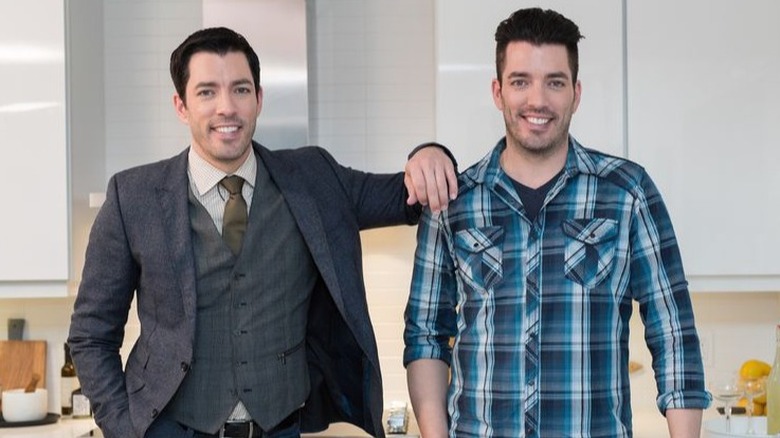 HGTV
The "Property Brothers" are worth a considerable amount, so, clearly, they were right to push their idea of what the show's focus should be. 
However, during a joint interview on "The Carlos Watson Show," stars Drew and Jonathan Scott acknowledged that they had no idea "Property Brothers" would take off the way it did — especially since Drew "hated" the title at first. The lovable duo cycled through a whole bunch of different names, including "Build-A-Brothers," "Brothers in Business," and even, confusingly, "Bungalow Brothers" (were they only going to renovate bungalows in that case?).
Although Drew came up with "Property Brothers," Jonathan divulged he didn't like it. "He put it on his list originally but he kept going back and saying, 'No, no, no, I don't think that's right,'" the HGTV star recalled. 
As Jonathan noted, his concern was that they could be replaced with other brothers too easily. He wanted something more specific to them. Similarly, producers initially thought the Scotts should be more serious, but they fought back, injecting their own laidback personalities into the show — to wonderful effect, naturally.
Nowadays, the Canadian twins run their own empire, but Drew and Jonathan are open about their financial struggles, even sharing how they once filed for bankruptcy with PopSugar. By staying true to themselves and always remembering where they came from, though, the "Property Brothers" inevitably became the stars they were always destined to be.