The Gilmore Girls Instagram Page Reveals Which Characters Fans Wanted To See Together More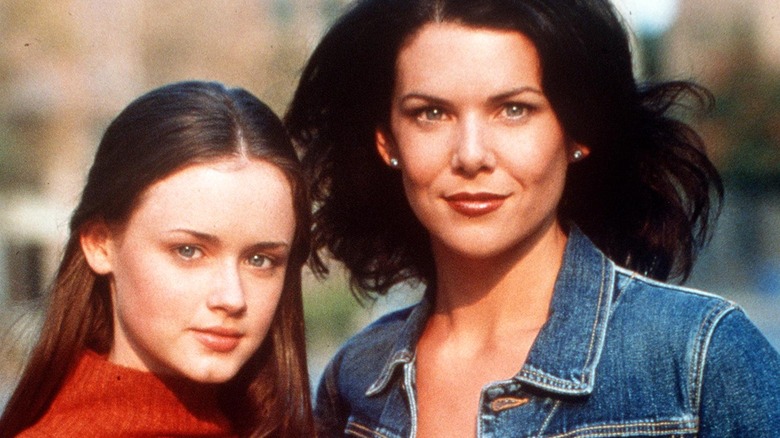 Getty Images/Getty Images
Once you're a "Gilmore Girls" fan, you're a fan for life. Even though this family drama is over two decades old, dedicated viewers still can't get enough of the mile-a-minute banter and iconic Carole King theme song that perfectly capture this beloved show. Who can blame them? There have even been murmurings about a potential second season for the "Year in the Life" revival. "I really do believe that if the time is right and the girls are where they need to be in their lives [it could happen]," the show's creator, Amy Sherman-Palladino, shared with Us Weekly. 
While some fans are probably itching to find out who Rory's baby daddy is, others like the way the show ended — including the actor who played Logan Huntzburger. Matt Czuchry revealed that the reason why he loved the ending of "Gilmore Girls" was because it showed how strong and independent Rory and Lorelai were. If you aren't as satisfied as Czuchry, though, you can always re-watch the series for the billionth time on Netflix. Another great "Gilmore Girls" outlet? Instagram fan accounts. 
While there are dozens of fan accounts dedicated to this dramedy, there's also an official Instagram account for the show. The team that runs the account posts timely scenes from the series and celebrates the birthdays of beloved cast members, among other things. Recently, the "Gilmore Girls" Instagram page was used as a platform to discuss which characters deserved more screen time together, and let's just say the shipped pairing might surprise you.
Rory and Doyle's working relationship grew into a beautiful friendship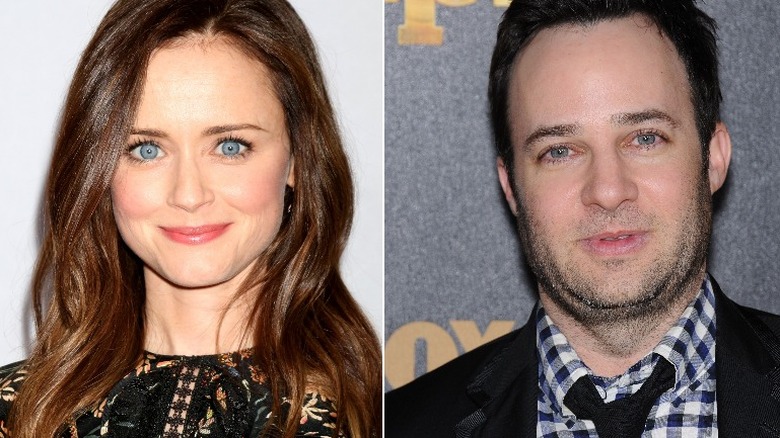 Kathy Hutchins, DFree/Shutterstock
From Luke and Lorelai to Paris and Rory, there were so many dynamic duos on "Gilmore Girls." Even characters who had more secondary storylines managed to steal the show, including Zac and Brian and Madeline and Louise. That said, there are still a few pairings that "GG" viewers wished they had seen more of on the show, including Doyle and Rory.
Doyle McMaster was first introduced as Rory's boss, the editor of the Yale Daily News. Whether she was writing a scathing ballet review or investigating the Life and Death Brigade, viewers got to watch as Rory did her best to impress her tough but lovable editor. Rory and Doyle maintained a professional working relationship — until he started dating Paris.
Once Doyle began dating Rory's roommate, we got to see a whole new side of their relationship. Rory and Doyle became friends and often confided in one another, particularly when Paris was having a meltdown. Arguably one of their best scenes occurs when Doyle and Rory run into each other at a bar — both of them have just gone through a break-up and are whiling away their sorrows (via YouTube). The night ends with Rory giving Doyle her coat and Doyle attempting to make a move on the younger Gilmore girl. The official "Gilmore Girls" Instagram account recently posted a snippet from this scene, captioning the post "if only we had more Rory/Doyle one-on-one scenes #brokenheartsclub."
Fans have shipped many other Gilmore Girls couples over the years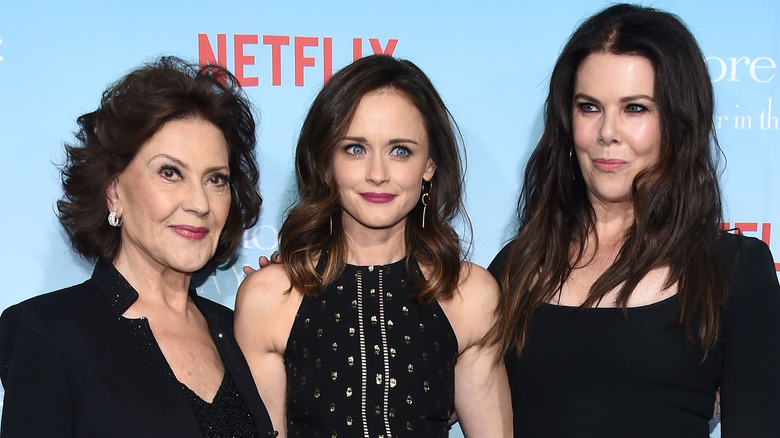 DFree/Shutterstock
"Gilmore Girls" lovers have a lot to say about their favorite and least favorite characters — particularly on Reddit. Fans of this beloved CW series have taken to the discussion platform to voice their opinions on which characters carried the show and which ones weren't as necessary to the plot. Some of the "Gilmore Girls" characters Reddit users could have done without include Francie, Taylor, Dean, Nicole, and Anna Nardini. User @Alyazmalim57 described Dean as "boring" and disrespectful of both Rory and Lindsay. Meanwhile, user @unfazedmama felt that Nicole "and Luke had zero chemistry and their plot line just felt weird and out of place." That said, while the "GG" characters are all flawed, we can't imagine them any other way. Which is why it's even stranger to think there was another "Gilmore Girls" actress that almost played Rory before Alexis Bledel was cast in the role.
Over the years, Reddit users have shipped numerous other couples that never got together in the "Gilmore Girls" world. Some of these potential couples included Lane and Jess, and Tana and Brian. Fans think that some of these characters might have been better off if they had simply fallen for someone more compatible. User @stinkyjane shipped Paris and Jess, saying "I think her intensity would have brought some structure to his teenage life at a time when he needed it, and she would have had a lot tolerance for his Jess-ish bulls**** and stood up for herself as needed."